STAFF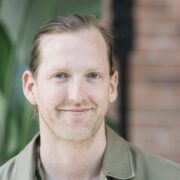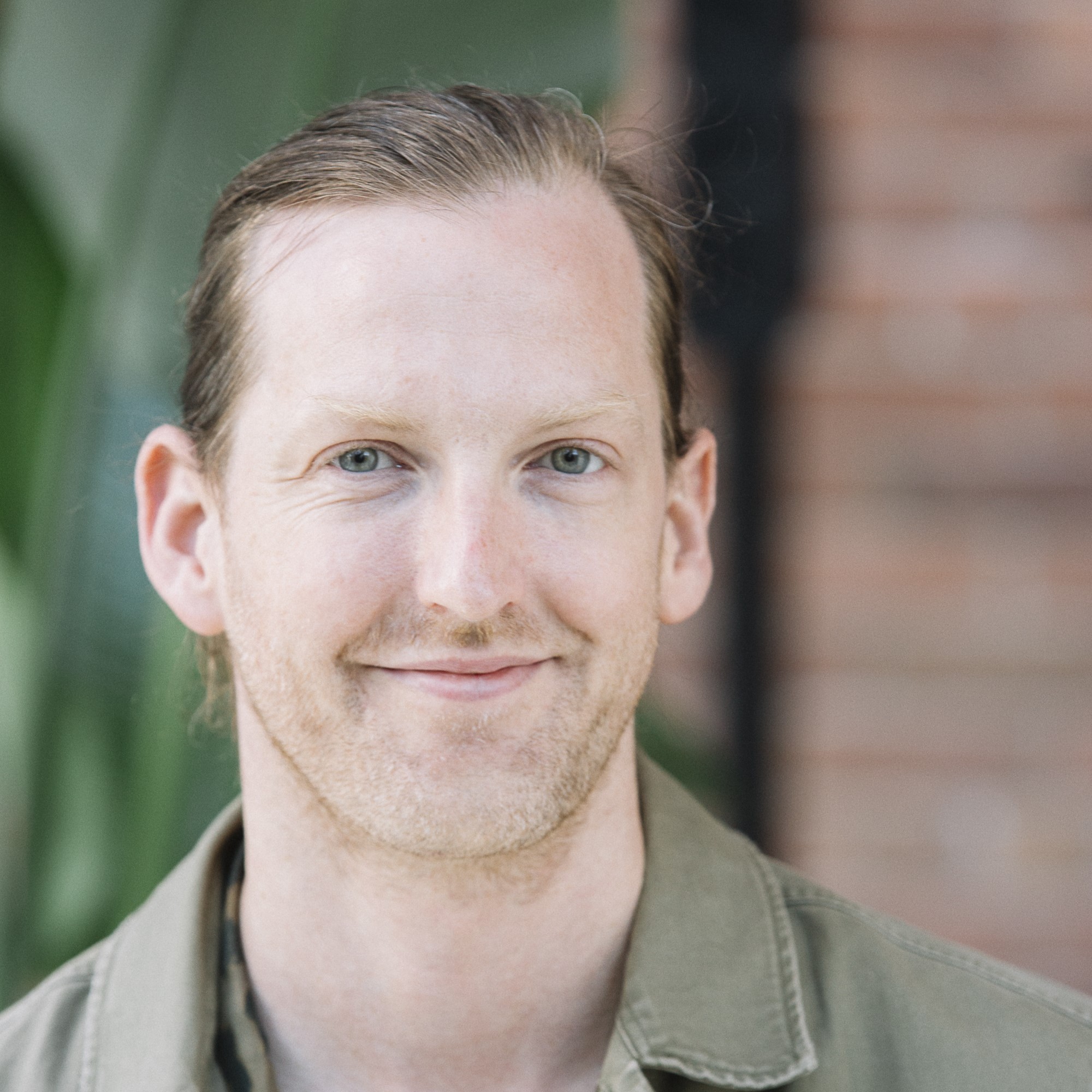 Colin Druhan
Executive Director - (he/him)
Colin Druhan is a business strategist with more than fifteen years of experience working with 2SLGBTQIA+ communities. He has served as Executive Director of Pride at Work Canada since 2014. In 2021 he was elected Chair of the Board of Directors of Volunteer Toronto, Canada's largest volunteer centre, where he has served as a Director since 2018. He also sits on the Advisory Board of the Diversity Institute at the Ted Rogers School of Management at X University (formerly Ryerson). In 2020 Colin was named a DiverseCity Fellow by CivicAction, joining a diverse group of rising leaders who are passionate about shaping their communities within the Greater Toronto and Hamilton Area (GTHA). Originally from Cole Harbour, NS, Colin received a Bachelor of Fine Arts from NSCAD University and has completed executive education programs at both the Rotman School of Management and at Harvard Business School. Connect with Colin on
LinkedIn
 or email him at colin.druhan@prideatwork.ca.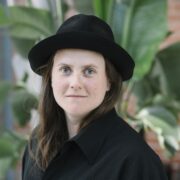 Florence Gagnon
Business Development Specialist - (she/her)
Florence Gagnon holds a Bachelor of Fine Arts degree from Concordia University. She has spent the last 10 years working to 'spread the word' and increase visibility for lesbians within and outside of the LGBTQ+ community. In 2012, she created a platform to provide a resource to lesbian communities, 
Lez Spread The Word
, the first bilingual website of its kind in Canada. In 2014, she launched the FÉMININ / FÉMININ television series, with director Chloé Robichaud (
Sarah Préfère la Course
 and 
Boudaries
), who won two Gemini Awards in Quebec and several international prizes in 2015. In 2016, she published the first LSTW magazine, a 230-page bilingual annual magazine that stands out in stores across Canadian provinces, European capitals and major US cities. From Yellowknife to Vancouver, Berlin and Stockholm, up to MoMA PS1 in New York. She also was on the board of Pride Montreal and The LGBT Chamber of Commerce for many years. You can connect with Florence at
florence.gagnon@prideatwork.ca
regarding Pride at Work Canada's programming in the Quebec region.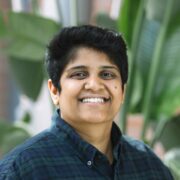 Pru Girme
Business Development Coordinator - (she/her)
Pru is a South Asian cultural manager and an artist based in Toronto. Her vision as a creative professional is to bring together the LGBTQ2+ community, people of color, and newcomers through meaningful engagement and persuasive dialogue. Her work is inspired by the relationship between her identity, community and equity. Pru has majored in business administration and holds a graduate degree in Art from UNSW, Australia. She is also the chair for the
Friends of South Asia
at the Royal Ontario Museum. In conjunction with her professional work, she is a film photographer and painter, and has exhibited her works across South Asia, Australia and Toronto. Previous to Pride at Work Canada, Pru held positions at Princess Margaret Cancer Foundation, Branksome Hall, Toronto International Film Festival and the Piramal Art Residency. Connect with Pru on
LinkedIn
or email her at
pru.girme@prideatwork.ca
.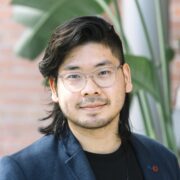 Albert Lin
Executive Coordinator - (he/him)
Albert is a marketing graduate with a strong background in project and non-profit management. He has experience working as a multi-disciplinary professional with provincial, national, and international associations and has led multiple projects such as AGMs, annual conferences, membership campaigns and website overhauls. With his resourcefulness and positive attitude, he always strives for organizational excellence. Albert values the power of the shared human experience and is passionate about encouraging and enabling people from all communities to be their authentic selves. Connect with Albert on
LinkedIn
or email him at
albert.lin@prideatwork.ca
.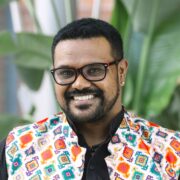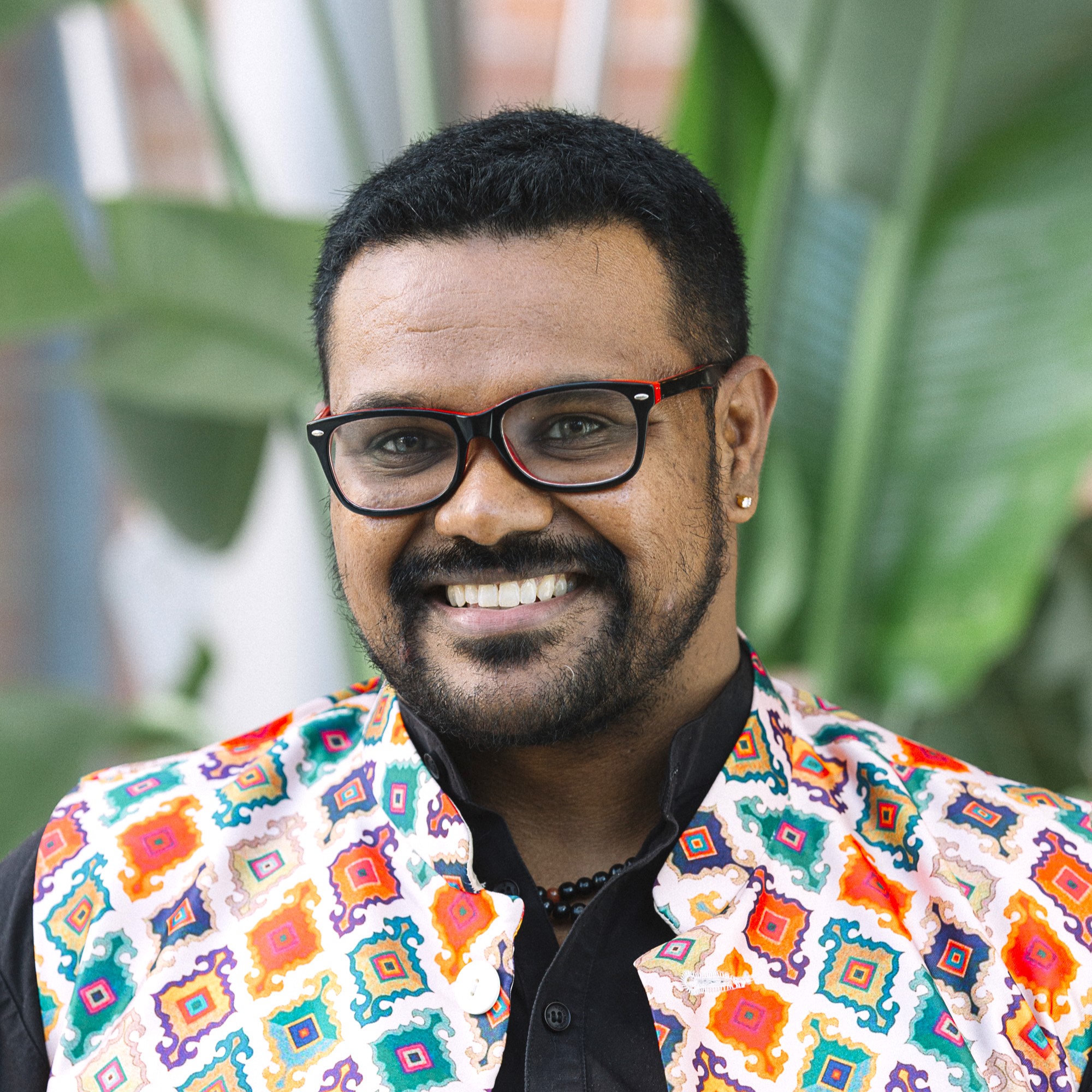 Sandeep Nair
Manager of Business Development - (he/him, they/them)
Sandeep holds a Bachelor degree in Communication and Journalism and a Diploma in 2D and 3D animation and graphic design. With over 12 years of work experience, Sandeep has worked as EDI - Programme Consultant and prior to that, worked for a communication agency. Experienced in project management and creative development, he worked on various projects ranging from websites, online communication to product packaging deliverables. With a core belief that everybody has a special responsibility for making a positive difference, Sandeep's work focuses largely on creating an inclusive workplace environment for all, especially 2SLGBTQ+ community and people with disabilities. Sandeep has led programmes and campaigns, and provided training and consultancy services to drive the EDI strategy across various organisations in the Asian region. He has played a key role in developing three research publications, to achieve success in creating a safe and inclusive society. Sandeep is on the board of Nanaimo Pride Society and SIETAR BC (Society For Intercultural Education Research And Training). Connect with Sandeep on
LinkedIn
or email him at
sandeep.nair@prideatwork.ca
.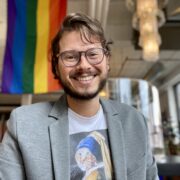 Luis Augusto Nobre
Communications Coordinator - (he/him)
Luis has been working with social inclusion for over a decade. As Pride at Work Canada's Marketing and Communications Coordinator, Luis is committed to raise awareness of LGBTQ2+ issues and to engage our stakeholders to celebrate gender and sexual diversity. His areas of expertise are corporate social responsibility, communications and human resources at multinational companies and non-profit sector. He specializes in strategic communication management, CSR, and project management. For the past years, he has been working on blended activities among Diversity & Inclusion, Corporate Social Responsibility, Communications, and Public Policies. Passionate and devoted, he advocates for human rights protection and volunteers to support minority communities, such as LGBTQ2+, indigenous, black people and people of colour communities. Connect with Luis on LinkedIn or email him at luis.nobre@prideatwork.ca.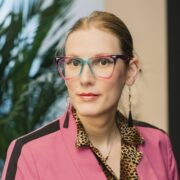 Jade Pichette
Director of Programs - (they/them)
Jade is an inclusion, diversity and belonging educator with a background in social work. As Pride at Work Canada's Manager of Programs, Jade is committed to implementing engaging programs for our partners that envision a world where gender and sexual diversity are included and celebrated. Previous to Pride at Work Canada they have held positions at
the ArQuives
,
Kind Space
, and as an
independent consultant
. Jade is the Gythia (Ásatrú priestess) of Vindisir Kindred, and dedicates their time to interfaith engagement including founding the
Canadian Pagan Declaration on Intolerance
. Connect with Jade on
LinkedIn
or email them at
jade.pichette@prideatwork.ca
.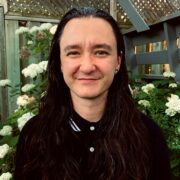 Connor Pion
Senior Programs Coordinator - (he/him, they/them)
Connor is a community engagement and outreach professional with ten years of experience in education, research, program coordination and peer support. Connor holds an Honours B.A. in Indigenous Studies as well as a M.A. in Geography and Planning from the University of Toronto. Prior to joining Pride at Work Canada, Connor held positions with Grand Challenges Canada, the Ontario Federation of Indigenous Friendship Centres, OCAD University, the Centre for Addictions and Mental Health and was co-founder of ODE ("his/her/their heart" in Anishinaabemowin), a 2SLGBTQ+ drop-in group for Indigenous youth in the GTA.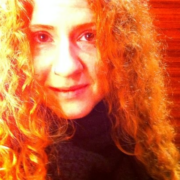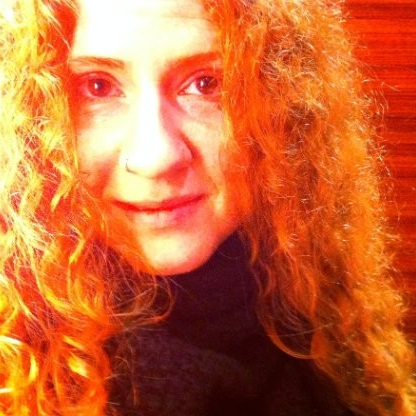 Stella Samuels
Senior Programs Coordinator - (they/them, she/her))
Stella is deeply passionate about finding innovative ways to be, work, and play together in communities. Stella holds a Master's Degree in Gender, Feminist, and Women's Studies and is a longtime social justice advocate and activist in 2SLGBTQIA+ and disability communities. Their career has taken a winding path that includes entrepreneurship, non-profit work, municipal government, academia, and book publishing…sometimes in tandem. They are currently co-facilitator of Pivot Nova Scotia, a 2SLGBTQIA+ health intervention program through
Community Based Research Centre
. They are a past Board member and Provincial Coordinator with
Nova Scotia Rainbow Action Project
, an organization focused on education, advocacy, health, and law reform, and coordinator/facilitator/researcher at
Immigrant Services Association of Nova Scotia (ISANS)
. Connect with Stella on
LinkedIn
or by email at
stella.samuels@prideatwork.ca
.