STAFF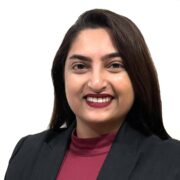 Namrata Bangera
Business Development Associate - (she/her)
Namrata holds a Bachelor's degree in Business Administration and recently completed an MBA from the University of Toronto. She has over four years of experience in client support in the education technology and marketing fields. Through her volunteer and internship experiences, she has worked on projects in service of underprivileged women and victims of sexual assault. Namrata is a firm believer and advocate for the power of diversity and equity in organisations. Connect with Namrata on
LinkedIn
or email her at
namrata.bangera@prideatwork.ca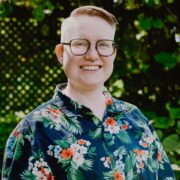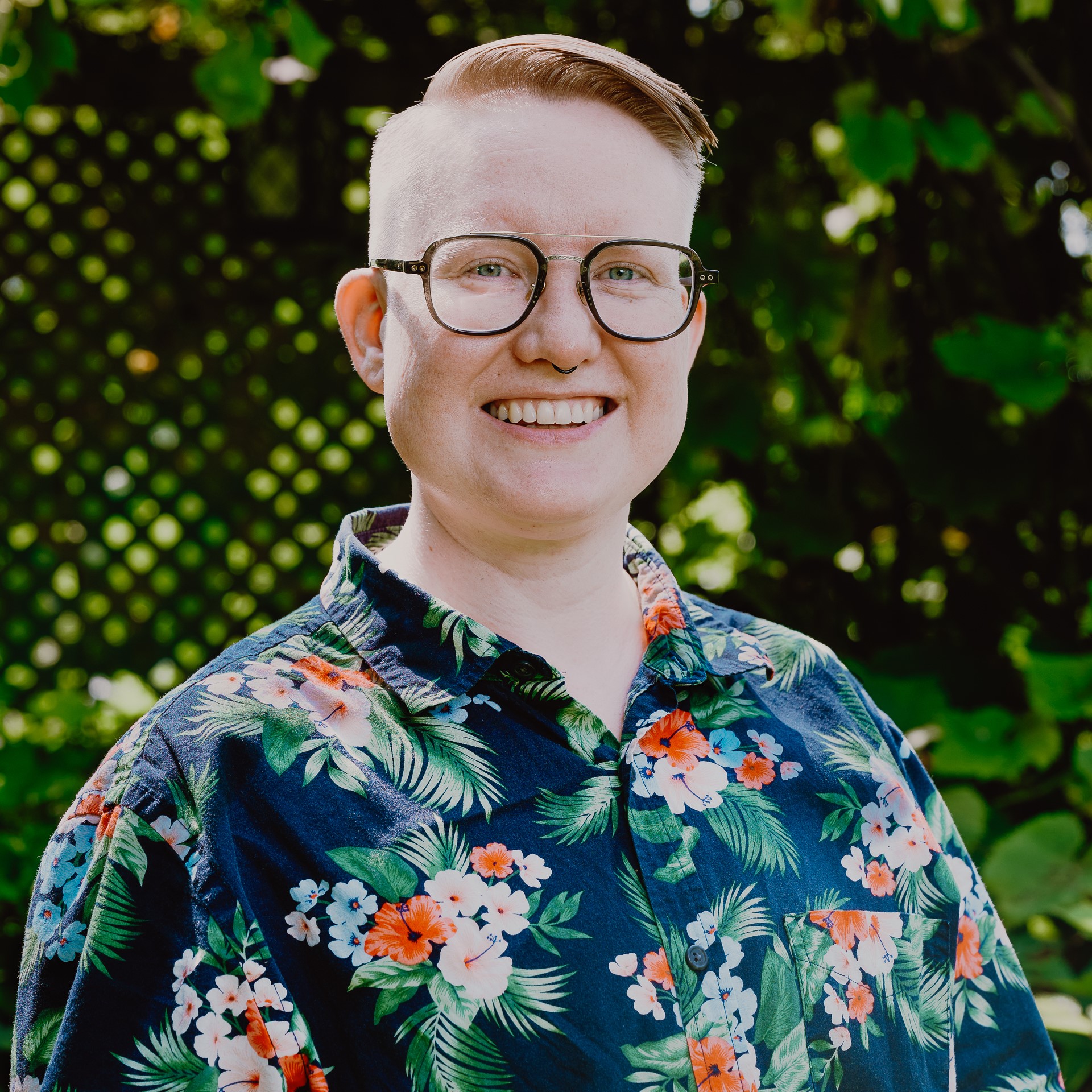 Quinn Blue
Programming & Engagement Coordinator - (he/him, they/them)
Quinn Blue has over a decade of experience in 2SLGBTQ+ education and programming. Quinn worked extensively in the field of Student life, having held equity and inclusion-focused roles at the University of Ottawa, and most recently spending 6 years at the Algonquin Students' Association, where they were the Wellness and Equity Centre Coordinator. His formal education is in Women and Gender Studies and in Teaching Adult Learners. Quinn is passionate about change-making and learning. Connect with Quinn by emailing him at
quinn.blue@prideatwork.ca
.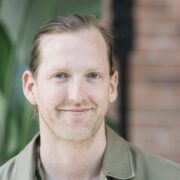 Colin Druhan
Executive Director - (he/him)
Colin Druhan is a business strategist with more than fifteen years of experience working with 2SLGBTQIA+ communities. He has served as Executive Director of Pride at Work Canada since 2014. In 2021 he was elected Chair of the Board of Directors of Volunteer Toronto, Canada's largest volunteer centre, where he has served as a Director since 2018. He also sits on the Advisory Board of the Diversity Institute at the Ted Rogers School of Management at Toronto Metropolitan University (formerly Ryerson). In 2020 Colin was named a DiverseCity Fellow by CivicAction, joining a diverse group of rising leaders who are passionate about shaping their communities within the Greater Toronto and Hamilton Area (GTHA). Originally from Cole Harbour, NS, Colin received a Bachelor of Fine Arts from NSCAD University and has completed executive education programs at both the Rotman School of Management and at Harvard Business School. Connect with Colin on
LinkedIn
 or email him at colin.druhan@prideatwork.ca.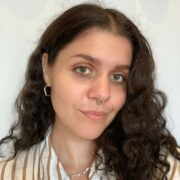 Londzo Drury
Manager of Workplace & Culture - (she/her)
Londzo Drury is a multi-disciplinary artist, facilitator, and non-profit operations specialist. With roots in spoken word poetry and grassroots activism, Londzo harnesses the power of creativity and compassion to foster equitable and fulfilling workplace environments as Pride at Work Canada's first ever Manager of Workplace & Culture. Prior to her role at Pride at Work Canada, Londzo studied Sociology at Glendon College, York University's bilingual campus, while writing for and editing the Issues & Ideas/Les Idées & Enjeux section of Glendon's bilingual newspaper, Pro Tem. She later went on to hold the position of Director of People & Operations at CANVAS Arts Action Programs, a non-profit dedicated to combatting sexual violence, homophobia and transphobia. In 2017 she wrote and composed the 2SLGBTQ+ advocacy video, "
Why We Need LGBTQ* Education
", which helped raise over $30,000 to provide 2SLGBTQ+ inclusion workshops to students in the Peel District School Board. Outside of work, Londzo has competed in poetry slam internationally, including the Ontario International Poetry Slam and Women of the World Poetry Slam. Today, she is the proud mother to two cats, Mikey and Spinelli, and is enjoying attempting to grow a garden for the first time. Connect with Londzo on
LinkedIn
or email her at
londzo.drury@prideatwork.ca
.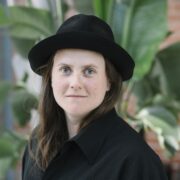 Florence Gagnon
Business Development Specialist - (she/her)
Florence Gagnon holds a Bachelor of Fine Arts degree from Concordia University. She has spent the last 10 years working to 'spread the word' and increase visibility for lesbians within and outside of the LGBTQ+ community. In 2012, she created a platform to provide a resource to lesbian communities, 
Lez Spread The Word
, the first bilingual website of its kind in Canada. In 2014, she launched the FÉMININ / FÉMININ television series, with director Chloé Robichaud (
Sarah Préfère la Course
 and 
Boudaries
), who won two Gemini Awards in Quebec and several international prizes in 2015. In 2016, she published the first LSTW magazine, a 230-page bilingual annual magazine that stands out in stores across Canadian provinces, European capitals and major US cities. From Yellowknife to Vancouver, Berlin and Stockholm, up to MoMA PS1 in New York. She also was on the board of Pride Montreal and The LGBT Chamber of Commerce for many years. You can connect with Florence at
florence.gagnon@prideatwork.ca
regarding Pride at Work Canada's programming in the Quebec region.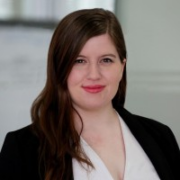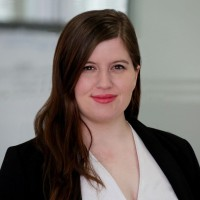 Misha Goforth
Project Manager, Research - (she/her)
Misha Goforth is a project manager and gender equity specialist with several years of experience in the international development and policy field. She holds a Master of International Public Policy from Wilfrid Laurier University and a Bachelor of Environmental Studies from the University of Waterloo. In her professional and academic careers, Misha is devoted to integrating gender justice and intersectionality into public policy in the international development and environmental fields and has a keen interest in advancing 2SLGBTQIA+ rights in these spaces. In 2019, she presented on "Gender and the Environment" at the International Conference on Environmental Science and Technology where she led a discussion on the integration of gender-equitable approaches to environmental research. For the past several years, she has worked as a gender advisor with the Government of Mongolia where she helped pass the first Gender-Responsive Policy for the extractive sector in Mongolia. With her passion for practical research, Misha has also advocated for the rights of refugees with Global Affairs Canada and is currently supporting a project on empowering racialized and newcomer youth with
Empowerment Squared
in Hamilton. Connect with Misha on
LinkedIn
or by email at
misha.goforth@prideatwork.ca
.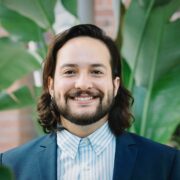 Paulo Lima
Marketing Coordinator - (he/him, they/them)
Paulo Lima has over five years of experience in education, marketing coordination, and customer service support. Paulo is passionate about human rights, music, education, and social activism. Before joining Pride at Work Canada, Paulo worked with educational institutions in Ontario to provide the support needed for international students to adapt and thrive in Canada. Paulo is a strong advocate for volunteer work. Paulo has been a volunteer for organizations in Toronto such as Toronto Film Festival, Indie Week, and others. Connect with Paulo on
LinkedIn
or email him at
paulo.lima@prideatwork.ca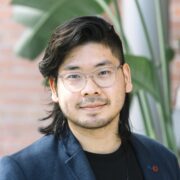 Albert Lin
Executive Coordinator - (he/him)
Albert is a marketing graduate with a strong background in project and non-profit management. He has experience working as a multi-disciplinary professional with provincial, national, and international associations and has led multiple projects such as AGMs, annual conferences, membership campaigns and website overhauls. With his resourcefulness and positive attitude, he always strives for organizational excellence. Albert values the power of the shared human experience and is passionate about encouraging and enabling people from all communities to be their authentic selves. Connect with Albert on
LinkedIn
or email him at
albert.lin@prideatwork.ca
.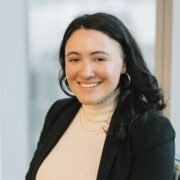 Iyol Martínez
Leadership Programs Coordinator - (they/them)
Iyol Martínez is a migrant settler originally from the
Anauak valley
, and currently lives and works from the traditional, ancestral and unceded territories of the
kʷikʷəƛ̓əm
(Kwikwetlem), Sḵwx̱wú7mesh (Squamish),
səl̓ilw̓ətaʔɬ
(Tsleil-Waututh), and xʷməθkʷəy̓əm (Musqueam) Nations. They hold a Dual Bachelor of Arts degree in Sociology with a minor in Gender, Race, Sexuality and Social Justice from Sciences-Po Paris and the University of British Columbia (UBC). Iyol has experience working in the non-profit sector, as a Research Assistant for the Human Rights Commission of Mexico City, and as a Program Coordinator at YouthCO HIV and Hep C Society, where they conducted peer-led education, as well as developed and implemented comprehensive community-health-leadership programming for queer and trans youth. Iyol is passionate about community-building, project coordination and working towards equity, diversity and inclusion in the workplace and beyond. In their spare time, they can be found painting their nails and talking with their loved ones. Connect with Iyol by email at
iyol.martinez@prideatwork.ca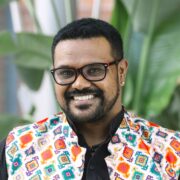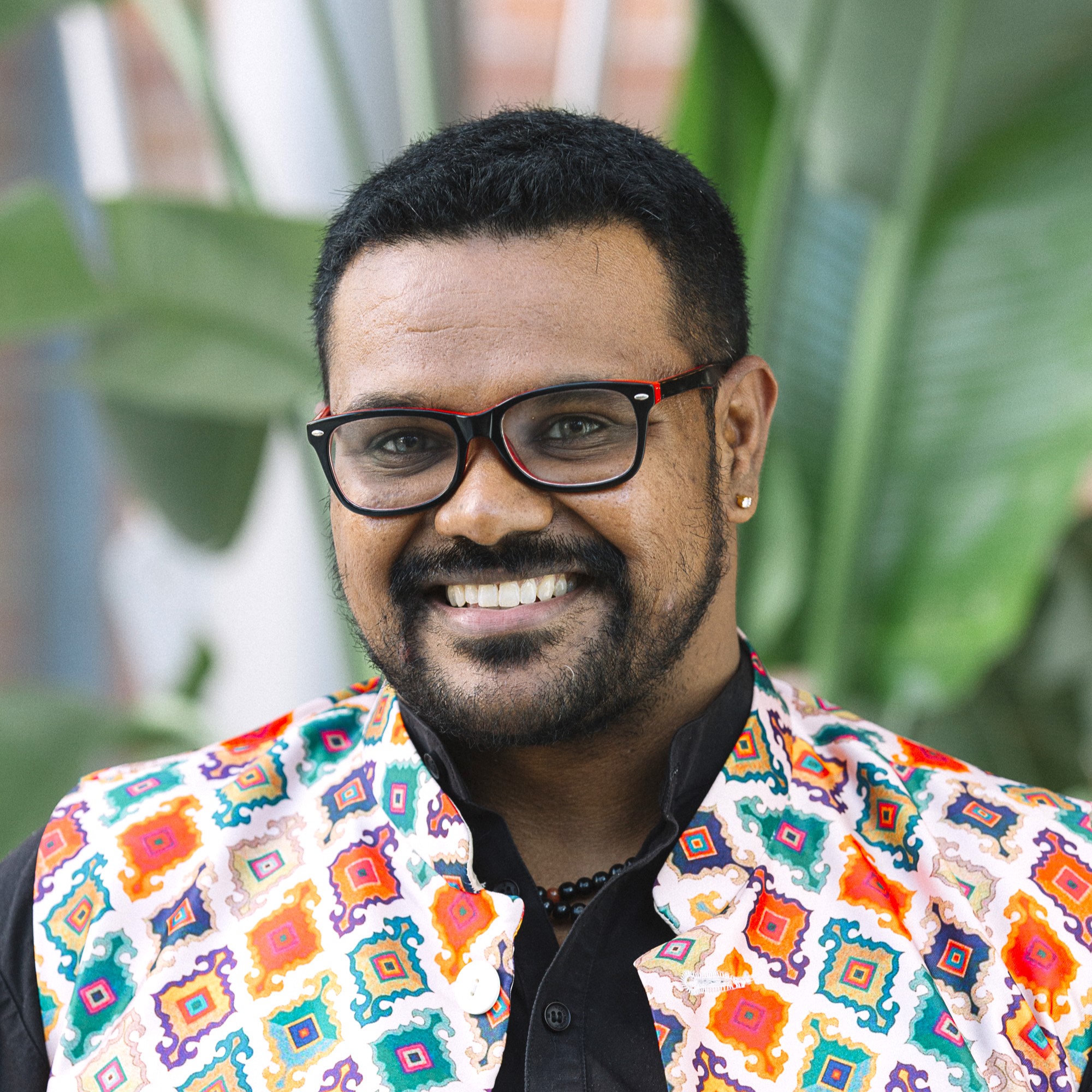 Sandeep Nair
Manager of Business Development - (he/him, they/them)
Sandeep holds a Bachelor degree in Communication and Journalism and a Diploma in 2D and 3D animation and graphic design. With over 12 years of work experience, Sandeep has worked as EDI - Programme Consultant and prior to that, worked for a communication agency. Experienced in project management and creative development, he worked on various projects ranging from websites, online communication to product packaging deliverables. With a core belief that everybody has a special responsibility for making a positive difference, Sandeep's work focuses largely on creating an inclusive workplace environment for all, especially 2SLGBTQ+ community and people with disabilities. Sandeep has led programmes and campaigns, and provided training and consultancy services to drive the EDI strategy across various organisations in the Asian region. He has played a key role in developing three research publications, to achieve success in creating a safe and inclusive society. Sandeep is on the board of Nanaimo Pride Society and SIETAR BC (Society For Intercultural Education Research And Training). Connect with Sandeep on
LinkedIn
or email him at
sandeep.nair@prideatwork.ca
.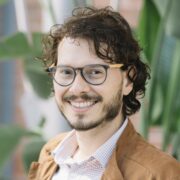 Luis Augusto Nobre
Communications Coordinator - (he/him)
Luis has been working with social inclusion for over a decade. As Pride at Work Canada's Marketing and Communications Coordinator, Luis is committed to raising awareness of 2SLGBTQIA+ issues and engaging our stakeholders to celebrate gender and sexual diversity. His areas of expertise are corporate social responsibility, communications and human resources at multinational companies and the non-profit sector. He specializes in strategic communication management, CSR, and project management. For the past years, he has been working on blended activities among Diversity & Inclusion, Corporate Social Responsibility, Communications, and Public Policies. Passionate and devoted, he advocates for human rights protection and volunteers to support minority communities, such as 2SLGBTQIA+, indigenous, black people and people of colour communities. Connect with Luis on LinkedIn or email him at luis.nobre@prideatwork.ca.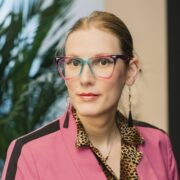 Jade Pichette
Director of Programs - (they/them)
Jade Pichette is an inclusion, diversity, equity, and accessibility (IDEA!) professional based in Tkarón:to/Toronto. Currently, Jade serves as the Director of Programs at Pride at Work Canada, where they work with over 250 large employers across Canada around gender expression, gender identity, and sexual orientation inclusion. Previously, Jade served as the Volunteer and Community Outreach Coordinator at the ArQuives, the Education Programs Coordinator at Kind Space, and an independent inclusion consultant. They are an Ásatrú Gythia (priestess) and interfaith advocate who was the first trans-feminine person to present at the Parliament of World Religions in 2018. Jade was one of the authors of Transitioning Employers: A survey of policies and practices for trans inclusive workplaces and is the cohost of the Uncovering Belonging Podcast. Jade has been named one of Future of Good's 2022 Young Impact Leaders, Toronto Metropolitan University's 2021 Pride Champions, and is a judge for the Canadian HR Awards. In their spare time they can be found geeking out over queer, trans, and Norse histories, firekeeping, and spending time with their chosen family. Connect with Jade on
LinkedIn
or email them at
jade.pichette@prideatwork.ca
.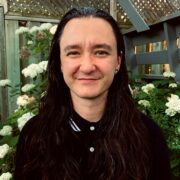 Connor Pion
Senior Programs Coordinator - (he/him, they/them)
Connor is a community engagement and outreach professional with ten years of experience in education, research, program coordination and peer support. Connor holds an Honours B.A. in Indigenous Studies as well as a M.A. in Geography and Planning from the University of Toronto. Prior to joining Pride at Work Canada, Connor held positions with Grand Challenges Canada, the Ontario Federation of Indigenous Friendship Centres, OCAD University, the Centre for Addictions and Mental Health and was co-founder of ODE ("his/her/their heart" in Anishinaabemowin), a 2SLGBTQ+ drop-in group for Indigenous youth in the GTA. Connect with Connor by email at
connor.pion@prideatwork.ca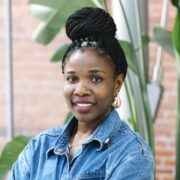 Celine Sab
Program Admin. Coordinator - (she/her)
Originally from Cameroon, Africa, Celine fell in love with nonprofits when she was only a teenager. Inspired by a summer holiday job led by her city to raise awareness on the prevention of HIV/AIDS, she quickly developed a deep passion for charitable work. This resolve stuck with her, leading her to get her BA in Anthropology and Development Studies, a diploma in Accounting, and a certification in Project Management. Before joining Pride at Work Canada, Celine held positions with the UN Refugee Agency, Children Believe, Habitat for Humanity, and Hope and Healing International. Celine is passionate about belonging and equity in all spaces and is happy spending her days advocating for the well-being of marginalized groups, one program at a time. Connect with Celine on
LinkedIn
or email her at
celine.sab@prideatwork.ca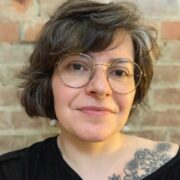 Shamira da Silva
Workplace & Administrative Coordinator- (they/she)
Shamira da Silva is a passionate arts and office administrator with over a decade of hands-on experience. Starting their career in Edmonton, AB, they have supported the smooth running of multiple large-scale festivals including Edmonton International Street Performers Festival and LitFest: Canada's Original Nonfiction Festival. They hold an Arts & Cultural Management Diploma from MacEwan University and are currently studying Leadership in Accessibility & Inclusion at Toronto Metropolitan University. Shamira is skilled with bookkeeping and financial management, problem-solving, process development, and is passionate about advancing inclusion for all. Connect with Shamira by email at
shamira.da.silva@prideatwork.ca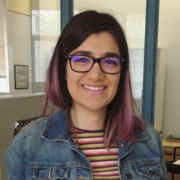 Sahar Yaghoubpour
Project Coordinator, Research - (she/her)
Sahar Yaghoubpour holds a Bachelor of Arts degree in Gender and Women's Studies, and a Master of Social Work degree from York University. With several years of volunteer, work, and internship experience in the non-profit sector, she is passionate about working for marginalized communities and advocating for intersectional gender justice and equity. Throughout her education and professional career, she has gained experience working with 2SLGBTQIA+, women, and anti-gender-based violence communities. In addition, she has experience in research, advocacy, outreach, and community engagement. As the Project Coordinator, Research, Sahar is committed to help coordinate and execute project plan tasks and deliverables for Pride at Work Canada's national research project that aims to support the advancement of 2SLGBTQIA+ communities in workplaces and create pathways to leadership positions.
Connect with Sahar on
LinkedIn
or email her at
sahar.yaghoubpour@prideatwork.ca
.