BOARD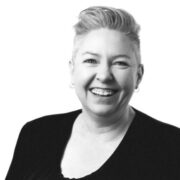 Jen Anthony
Chair of HR and Governance Committee - (she/her)
Jennifer Anthony (she/her/hers) lives on the ancestral, unceded territory of the of the xʷməθkwəy̓əm (Musqueam), səl̓ílwətaʔɬ (Tsleil-Waututh), Skwxwú7mesh (Squamish) Nations, often known as Vancouver. She is a Senior Vice-President at FleishmanHillard Highroad, where she is a member of both the Public Affairs and True MOSAIC Diversity, Equity and Inclusion practices. Jen currently serves as co-lead in her firm's work to improve diversity, equity and inclusion. She specializes in providing strategic analysis, engaging multiple audiences on complex issues, and helping others tell their stories authentically and effectively. She has more than 20 years experience as an issue management and communication strategist. She has led community organizing and outreach initiatives while working in government, private and non-profit sectors.
When she's not working, Jen is usually watching sci-fi and baking shows, needlepointing, and learning to box. She also currently volunteers on a campaign to decarcerate women in B.C.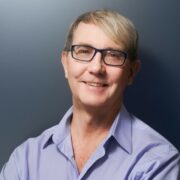 Keith Clarkson
(he/him)
Keith is an experienced media professional in management for business affairs and production for multi-platform media content. Previously, Keith was Chief Executive Officer and Chief Negotiator for the Union of BC Performers (UBCP), an autonomous branch of ACTRA. Prior, he joined Xenophile Media as Chief Financial Officer/General Manager, and later Executive Producer. While there, Keith's work earned two Emmy® Awards, two Banff World Television Awards, a Gemini, and a Rose d'Or. In 2000, Keith was recruited by Telefilm Canada as Manager of the New Media Unit to create the Canada New Media Fund and make it an engine to develop innovative Canadian interactive content. He also produced interactive content and social and cultural documentaries for Canadian and international markets. Keith was a founder of both the Vancouver and Toronto Lesbian and Gay Film Festivals and has been involved with Celebration 90 – the International Lesbian and Gay Games and Cultural Festival, Pride Toronto, St. Stephen's Community House, EGALE Canada, and National Film Board of Canada. Keith has a Master of Business Administration degree, and Diploma in Arts & Media Administration (Schulich School of Business, York University), and a Bachelor of Arts in Film and Television Production (University of British Columbia).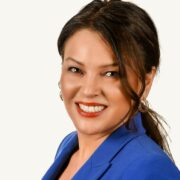 Holly Cooper
(she/her)
Holly has worked in the Indigenous community for over two decades. She is a recognized and respected business leader in Canada and dedicated her career to advancing Indigenous economic reconciliation.
As Head of Indigenous Banking & Relations at ATB Financial, Holly leads the development and integration of the Indigenous Banking market. In addition, she leads the advancement of Indigenous corporate reconciliation practices. Holly is a member of the Indigenous, Ellevate and Pride Team Member Networks at ATB.
Holly is honoured to join the Pride at Work Canada board to promote the inclusion and belonging of LGBTQ2S+ team members with employers across Canada. Holly is also the former co-chair of the Aboriginal Professional Network in Ottawa and has past board member roles with the Public Sector Aboriginal Business Association, Kahkewistahaw Economic Management Corporation, and IndigenousWorks.
Holly resides in Alberta and a member of the Kahkewistahaw First Nation in Saskatchewan.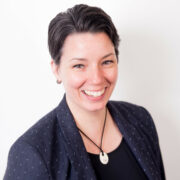 Terri Eklund
(she/her)
Terri is an educator and lifelong learner with more than 10 years of experience in higher education. In her current role as an educational developer with the Southern Alberta Institute of Technology (SAIT), Terri supports teaching and learning in an applied environment and is passionate about cultivating inclusive classrooms. In 2017, she helped launch SAIT's Gender and Sexuality Inclusion Committee and continues to serve as co-chair. Terri credits her work during her master's degree (which coincided with a few major life events, just for added stress…) as what catapulted her down a path where inclusion is a guiding value in life and work. Her professional experience and commitment to discussing diverse topics has resulted in several workshops and speaking engagements, both on and off campus. Outside of the workplace, Terri is an avid reader, skilled movie-quoter and football fan. She's excited to join Pride at Work Canada as one of the Prairies Regional Leads and looks forward to learning from and alongside the PAWC staff and board members. Connect with Terri on
LinkedIn
!
Don't worry — she promises not to share photos of her dog, unless you ask.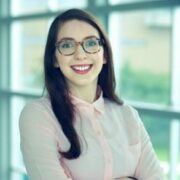 Lauren Flynn
Chair - (she/her)
Lauren is a champion for diversity and inclusion in the workplace, and passionate about LGBTQ+ inclusion. Lauren holds an MBA from the Rotman School of Management at the University of Toronto, and a BSc in Earth Sciences from Memorial University of Newfoundland. Lauren is a Manager in the Intact Lab at Intact Financial Corporation, which aims to transform the customer experience for insurance. She also is the vice-chair of Kittiwake Dance Theatre and a board member for Persistence Theatre Company, a feminist theatre company in Newfoundland. Connect with Lauren on LinkedIn
.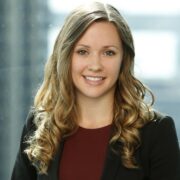 Courtney Laidlaw
Secretary - (she/her)
Courtney is a Human Rights Consultant in the Diversity and Culture Group at the Toronto Transit Commission where she investigates, analyses and resolves complex complaints regarding alleged contraventions and violations of human rights legislation. She also provides consultation to internal and external stakeholders on human rights, workplace violence, workplace harassment, accommodation and accessibility. She received a BA in History, a BAH in English and Politics, and a JD from Queen's University, and has a Master of Laws in Labour Relations and Employment Law from Osgoode Hall Law School. Courtney is actively involved in the human rights space and regularly speaks at and chairs programs and conferences on subjects including but not limited to preventing discrimination and harassment, human rights considerations for conducting workplace investigations, and unconscious bias. She also currently serves on the executive of the Ontario Bar Association's Constitutional, Civil Liberties and Human Rights Law Section as the Continuing Professional Development Liaison. Connect with Courtney on LinkedIn
.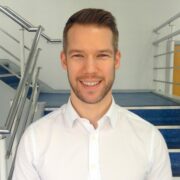 Mark Lawton
Chair of Marketing Committee - (he/him)
Originally from Yorkshire in Northern England, Mark has over 14 years of international marketing experience gained at Wal-Mart UK & Coca-Cola Canada. He has a deep knowledge of Product, Brand and Customer marketing and prides himself on building strong & successful relationships. Mark's passion for inclusive and progressive workplace's first developed by being an active member of Wal-Mart UK's LGBTQ network. He took this passion further by launching and leading Coca-Cola Canada's LGBTQA Business Resource Group (BRG) from the summer of 2018 to the present day. Currently, Mark is the Customer Marketing Manager at Coca-Cola Canada, and he continually strives to expand his leadership skills & knowledge base, demonstrated by taking on this exciting position with Pride at Work Canada. Mark regularly keeps in touch with family in friends in the UK, as well as enjoying travel & social time with his partner of 10 years and new friendship group in Toronto.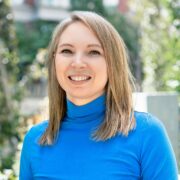 Erin Roach
Chair of Thought Leadership Committee - (she/her)
Erin (she/her) is the Director, Diversity and Inclusion at Ubisoft where she leads the equity, diversity and inclusion strategy for its Canadian studios. Previously, Erin was the Executive Director of the Diversity Institute, an action-oriented research centre at X University focused on building more diverse and inclusive innovation and entrepreneurship ecosystems. She has taken a leadership role on national knowledge sharing networks such as the Women Entrepreneurship Knowledge Hub and the Future Skills research network. Her work focuses on multi-level system approaches to D&I, innovation and entrepreneurship, intersectionality and impact measurement. She is often found playing sports and games (especially when there's role playing involved) and would love to connect on LinkedIn.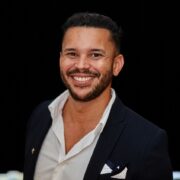 Cesar Suriel
(he/him)
Cesar is originally from the Dominican Republic and has lived in Canada for over ten years. Currently a Vice President for the Financial Crime Compliance function at Société Générale, he is very proud to help protect the integrity of the financial system. He has held a variety of leadership and non-leadership roles within the financial industry, in the fields of advisory, innovation and transformation of Corporate Compliance. Passionate about helping others, Cesar has coached many people to achieve their personal goals. He is currently a member of the Diversity & Inclusion Council at Société Générale, continuing his motivation to incorporate D&I in his career path after being one of the leaders of the Pride Network at HSBC. He has volunteered internationally in developing countries (food banks, building houses, etc.). He has also been a Team Coach for ENACTUS competitions, which focuses on engaging the next generation of entrepreneurial leaders to use innovation and business principles to improve the world. Cesar loves flying and is currently getting his pilot license. As a lifelong learner, he always looks for ways to instill this in those around him.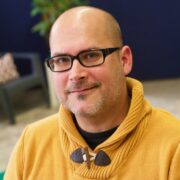 Richard Tuck
Treasurer, Chair of Finance & Audit Committee - (he/him)
Richard is a Métis serial entrepreneur, academic, researcher, and consultant located on Treaty One Territory. His career has spanned across the globe starting with international development, passing through academia, tech, finance, impact investing, and finally landed in social innovation, where his focus is on the nexus between social finance and the process of impactful entrepreneurship. Currently, he is the CEO of Wakopa Financial Workers Co-op and volunteers his time for Social Innovation Canada's Manitoba group, the Social Innovation Academy, the Social Entrepreneurship Enclave, North Forge Technology Exchange, and with various Indigenous community groups across Canada. When he's not working, you can find him in the kitchen or garden, as he is a neoteric urban farmer and beekeeper who loves to eat! Please reach out to him on
LinkedIn
.