BOARD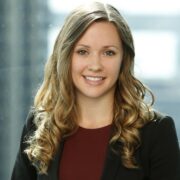 Courtney Laidlaw
(she/her), Toronto, ON - Secretary
Courtney is a lawyer and experienced human rights investigator with a background in the transportation and education sectors. She currently works at the Durham District School Board as a Senior Human Rights Investigator, where she is responsible for developing tools and resources to support and enhance timely, effective and responsive human rights complaint resolution processes, while collaboratively working on strategies to address systemic human rights issues. She also addresses discrimination and harassment complaints and conducts related legal assessments, mediations and investigations involving students, parents/guardians, employees and community members. In consultation with the Indigenous Education Department, she examines issues and complaints that concern Indigenous Education Policy and procedures or involve allegations of violations of Indigenous rights. Before joining the DDSB, Courtney was the Manager of the Human Rights Office at the Toronto Transit Commission, where she oversaw the day-to-day guidance and assistance being provided to all levels of TTC Executive, staff, and unionized employees on a wide variety of human rights, accommodation, accessibility, and workplace violence related issues. Prior to the TTC, Courtney managed the faculty governance processes and the Office of the Dean at Osgoode Hall Law School, after having practiced in the areas of labour, employment and human rights law for several years. She is actively involved in the human rights space and regularly writes and presents on current issues. Connect with Courtney on LinkedIn
.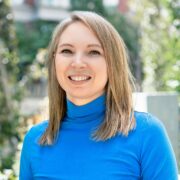 Erin Roach
(she/her), Toronto, ON - Chair of Thought Leadership Committee
Erin is the Director, Diversity and Inclusion at Ubisoft where she leads the equity, diversity and inclusion strategy for its Canadian studios. Previously, Erin was the Executive Director of the Diversity Institute, an action-oriented research centre at X University focused on building more diverse and inclusive innovation and entrepreneurship ecosystems. She has taken a leadership role on national knowledge sharing networks such as the Women Entrepreneurship Knowledge Hub and the Future Skills research network. Her work focuses on multi-level system approaches to D&I, innovation and entrepreneurship, intersectionality and impact measurement. She is often found playing sports and games (especially when there's role playing involved) and would love to connect on LinkedIn.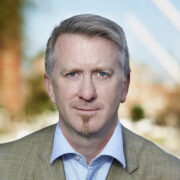 Gary Sutherland
(he/him), Montreal, QC
Gary is a strong advocate for 2SLGBTQ+ rights, especially for families that come under the umbrella of sexual and gender diversity. He is an active member of the LGBT+ Family Coalition in Québec, accompanying hundreds of future parents in their plans on how to form their families. He also advocates with Youth Protection adoption services on behalf of queer families. Gary has also taken on several volunteer projects in human rights issues both in Québec and in Latin America. With Hydro-Québec since 2007, Gary is a public affairs specialist, has been a company spokesperson and recently moved into a senior business development role. He interacts with power companies in neighbouring provinces and American states, as well as with Indigenous communities throughout Québec. Gary has also taken a leadership role in the company's equity, diversity and inclusion initiatives and acts as spokesperson for the company's LGBTQ+ employee resource group, which he helped create in 2017. Gary previously worked internationally for an intergovernmental organization and an international environmental NGO in the energy sector. He holds a master's degree in international relations from Laval University in Québec City and is fluent in English, French and Spanish. Gary (he/him) resides in Tiohtià:ke / Montréal on the unceded territory of the Kanien'kehá:ka nation, where he lives with his husband and their two teenagers.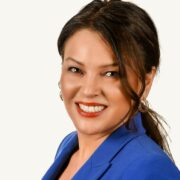 Holly Cooper
(she/her), Calgary, AB
Holly has worked in the Indigenous community for over two decades. She is a recognized and respected business leader in Canada and dedicated her career to advancing Indigenous economic reconciliation. As Head of Indigenous Banking & Relations at ATB Financial, Holly leads the development and integration of the Indigenous Banking market. In addition, she leads the advancement of Indigenous corporate reconciliation practices. Holly is a member of the Indigenous, Ellevate and Pride Team Member Networks at ATB. Holly is honoured to join the Pride at Work Canada board to promote the inclusion and belonging of LGBTQ2S+ team members with employers across Canada. Holly is also the former co-chair of the Aboriginal Professional Network in Ottawa and has past board member roles with the Public Sector Aboriginal Business Association, Kahkewistahaw Economic Management Corporation, and IndigenousWorks. Holly resides in Alberta and a member of the Kahkewistahaw First Nation in Saskatchewan.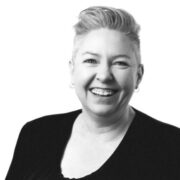 Jen Anthony
(she/her), Vancouver, BC - Chair of HR and Governance Committee
Jennifer Anthony lives on the ancestral, unceded territory of the of the xʷməθkwəy̓əm (Musqueam), səl̓ílwətaʔɬ (Tsleil-Waututh), Skwxwú7mesh (Squamish) Nations, often known as Vancouver. She is a Senior Vice-President at FleishmanHillard Highroad, where she is a member of both the Public Affairs and True MOSAIC Diversity, Equity and Inclusion practices. Jen currently serves as co-lead in her firm's work to improve diversity, equity and inclusion. She specializes in providing strategic analysis, engaging multiple audiences on complex issues, and helping others tell their stories authentically and effectively. She has more than 20 years experience as an issue management and communication strategist. She has led community organizing and outreach initiatives while working in government, private and non-profit sectors. When she's not working, Jen is usually watching sci-fi and baking shows, needlepointing, and learning to box. She also currently volunteers on a campaign to decarcerate women in B.C.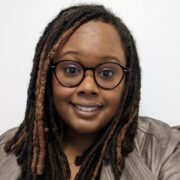 Kara McNeil
(she/her), Ottawa, ON
Kara McNeil currently works at Algonquin College in Ottawa, Ontario, serving the Human Resources Department as Acting Equity, Diversity and Inclusion Specialist. Kara earned her B.A. in English Literature from York University, and Post Graduate Diploma, Advanced Film and Television, from Sheridan College. Kara also completed her Management Certificate in Human Resources from the Sprott School of Business and Certificate in Leadership and Inclusion from Centennial College. Kara believes in the power of inclusive, people-centered, creative and compassionate communications. Trusted and counted upon for her skillful application of an equity lens through all stages of the employee lifecycle, Kara brings both lived experience and professional subject matter expertise to strategic advice and consultation in the realm of all things I.D.E.A. (inclusion, diversity, equity and accessibility). Kara is motivated to spread awareness of the rich potential in effectively managing highly diverse teams of skilled employees. She is keenly focused on providing leaders, from middle-management to c-suite level, practical guidance on leading inclusively. Kara has experience with designing, leading, facilitating and managing of programs to support and foster organizational change toward a culture of inclusion. Her past work includes the authorship and development of diversity & inclusion 101 training, Employee resource group program design and management, community dialogue facilitation, equity/diversity related employee relations investigation and advocacy, and facilitation of such training programs as Ethical Upstander Training, Unconscious Bias Training, and Custom Workshops in Bias Interruption, Privilege, Allyship, and Microaggressions.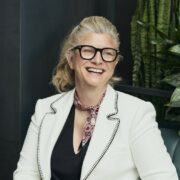 Katia Aubin
(she/her), Montreal, QC - Chair of Marketing Committee
Katia Aubin possesses both a creative spirit and a keen sense of purpose. She's the type of person who is not only passionate about community-building and brand authenticity but determined enough to make it happen. Over her seven years at Sid Lee, Katia has championed the management of the brand and reputation by crafting captivating, compelling and inclusive communication strategies that cut through the noise and generate genuine engagement and influence. To her, communication is a team sport; one where carving out space for new voices is essential. This worldview has led her teams to international recognition at Cannes, The One Show, and Fast Company's World Changing Idea Awards, and overseen stories that have garnered coverage by The Wall Street Journal, The Atlantic, The Verge, and more. Outside of the office, Katia is an avid hockey player, puzzle aficionado, and expert in all things Drag Race.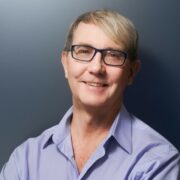 Keith Clarkson
(he/him), Toronto, ON
Keith is an experienced media professional in management for business affairs and production for multi-platform media content. Previously, Keith was Chief Executive Officer and Chief Negotiator for the Union of BC Performers (UBCP), an autonomous branch of ACTRA. Prior, he joined Xenophile Media as Chief Financial Officer/General Manager, and later Executive Producer. While there, Keith's work earned two Emmy® Awards, two Banff World Television Awards, a Gemini, and a Rose d'Or. In 2000, Keith was recruited by Telefilm Canada as Manager of the New Media Unit to create the Canada New Media Fund and make it an engine to develop innovative Canadian interactive content. He also produced interactive content and social and cultural documentaries for Canadian and international markets. Keith was a founder of both the Vancouver and Toronto Lesbian and Gay Film Festivals and has been involved with Celebration 90 – the International Lesbian and Gay Games and Cultural Festival, Pride Toronto, St. Stephen's Community House, EGALE Canada, and National Film Board of Canada. Keith has a Master of Business Administration degree, and Diploma in Arts & Media Administration (Schulich School of Business, York University), and a Bachelor of Arts in Film and Television Production (University of British Columbia).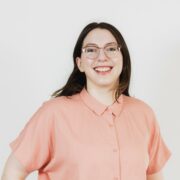 Lauren Flynn
(she/her), St. John's, NL - Board Chair
Lauren is a champion for diversity and inclusion in the workplace, and passionate about LGBTQ+ inclusion. Lauren holds an MBA from the Rotman School of Management at the University of Toronto, and a BSc in Earth Sciences from Memorial University of Newfoundland. Lauren is a Manager in the Intact Lab at Intact Financial Corporation, which aims to transform the customer experience for insurance. She also is the vice-chair of Kittiwake Dance Theatre and a board member for Persistence Theatre Company, a feminist theatre company in Newfoundland. Connect with Lauren on LinkedIn
.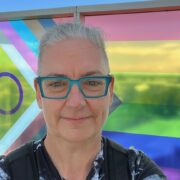 Lee Keple
(they/them, she/her), Vancouver, BC
Dr. Lee Keple is an experienced lecturer and management consultant with over 25 years of service and activism in the 2SLGBTQAI+ community, including as the former Executive Director of Vancouver Pride. They live and work on the ancestral, unceded territory of the of the xʷməθkwəy̓əm (Musqueam), səl̓ílwətaʔɬ (Tsleil-Waututh), Skwxwú7mesh (Squamish) Nations. She is a multiple award-winning university teacher, mentor, and lifelong learner passionate about inclusion and building community. They served in the Canadian Armed Forces and are a proud veteran. Previously, she was by turns a bank manager, logistics officer, fundraiser, and Director of the Edmonton Fringe Festival. They have an MBA from the University of Alberta and an applied doctorate in strategic use of distance education for adult learners. When they're not working, they enjoy cooking and eating, improvising with Queerprov (co-founder), and occasionally showing you can teach old drag kings new tricks. They enjoy helping people be more robust versions of themselves and connecting with the community. Let's connect on
LinkedIn
.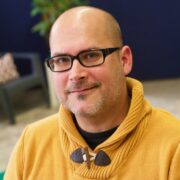 Richard Tuck
(he/him), Winnipeg, MB - Treasurer and Chair of Finance & Audit Committee
Richard is a Métis serial entrepreneur, academic, researcher, and consultant located on Treaty One Territory. His career has spanned across the globe starting with international development, passing through academia, tech, finance, impact investing, and finally landed in social innovation, where his focus is on the nexus between social finance and the process of impactful entrepreneurship. Currently, he is the CEO of Wakopa Financial Workers Co-op and volunteers his time for Social Innovation Canada's Manitoba group, the Social Innovation Academy, the Social Entrepreneurship Enclave, North Forge Technology Exchange, and with various Indigenous community groups across Canada. When he's not working, you can find him in the kitchen or garden, as he is a neoteric urban farmer and beekeeper who loves to eat! Please reach out to him on
LinkedIn
.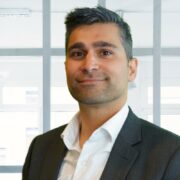 Waqas I. Yousafzai
(he/him), Toronto, ON
Waqas is currently a Trade Commissioner with Global Affairs Canada in Toronto and was previously a Policy Advisor in Halifax (2021), Calgary (2020), and Edmonton (2018) with federal departments responsible for economic development and diversification. He has supported senior decision makers in Syria (2011), Austria (2011), Qatar (2012), Ghana (2013), and Mongolia (2017) and was an Advisor with the Alberta government (2014-17) prior to joining Canada's federal service. As part of Canada's international assistance program, Waqas worked on gender inclusion and equity for Ghana's K-12 curriculum in Accra and with the Mongolian wool and cashmere sector in Ulaanbaatar. Waqas' passion for community development has seen him serve as: Chair of Finance on the Board of Governors of St. Stephen's College at the University of Alberta, two terms as Director of one of Canada's top 100 employers and Maclean's 100 best charities - World University Service of Canada; and past Chair of Governance and Government Relations and current treasurer of the Canadian Art Therapy Association. Waqas has completed all modules of the Institute of Corporate Director's (ICD) Board Fundamentals Series and holds ICD's NFP Governance certificate. He is a Certified International Trade Professional (CITP®), and also holds a Bachelors in Sustainable Economic Development, an MA in Public and International Affairs, and a postgraduate diploma in Project Management. He is an avid traveler and father to three very active boys. Waqas strongly believes in every individual's right to feel safe and be themselves in their quest to reach their full potential. You can connect with him on
LinkedIn
or
Twitter
.