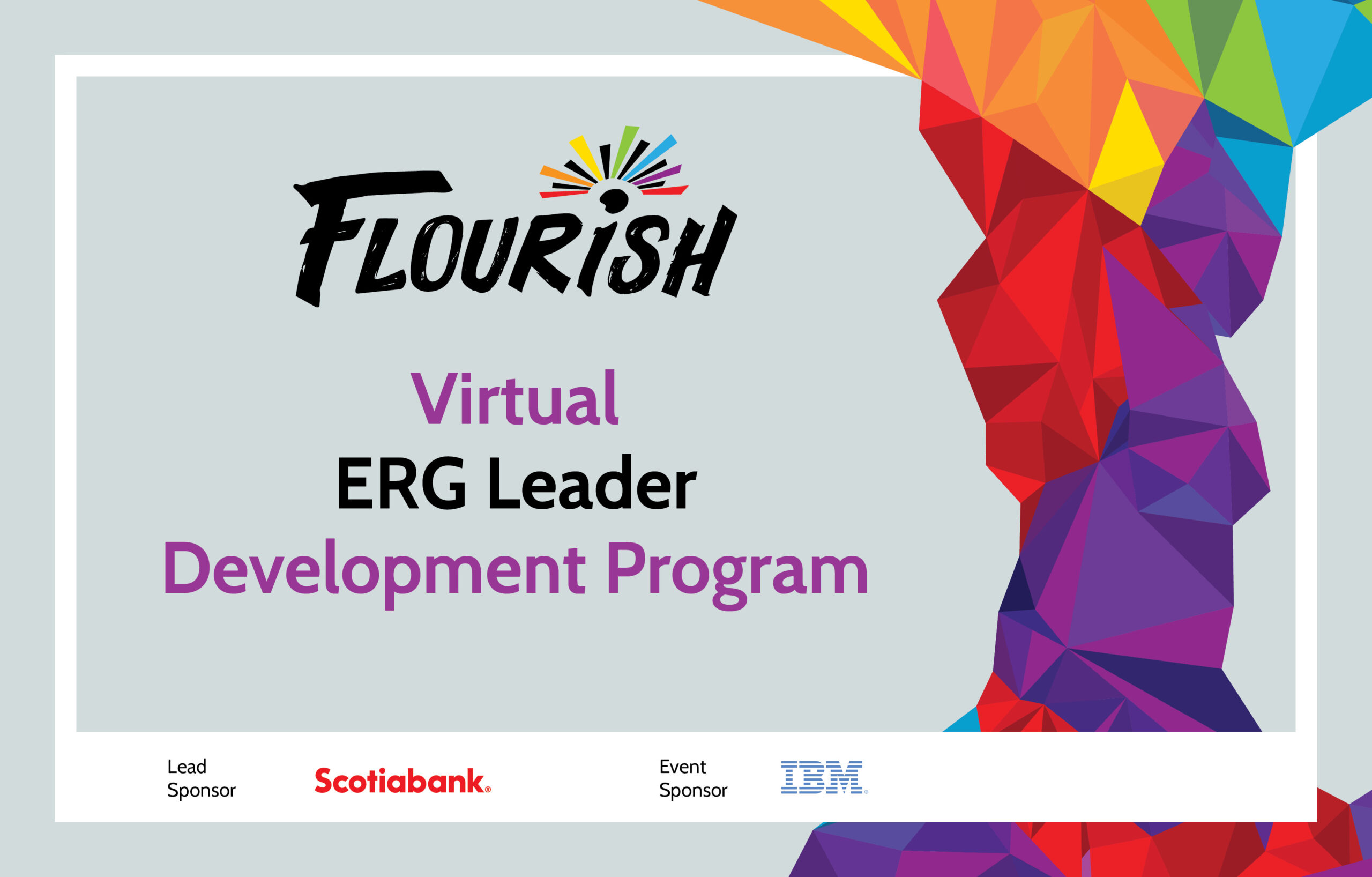 Virtual ERG Leader Development Program 2021
ABOUT THE PROGRAM
FLOURISH is an entirely new four-session virtual program that will develop the skills required for LGBTQ2+ Employee Resource Group (ERG*) leaders to be effective and successful in their roles. Those who lead LGBTQ2+ ERGs have an enormous opportunity to create change for queer and trans employees. They also face very specific challenges in Canadian workplaces. While session content will touch on the mechanics of ERGs, the primary focus of FLOURISH will be developing individual competency in four areas:
Domestic and international LGBTQ2+ economic issues
Building business cases and generating buy-in for LGBTQ2+ inclusion
Principles of governance and volunteer management
Providing peer support to LGBTQ2+ people and their allies
Through live Zoom sessions, virtual learning modules and self-directed work, our inaugural FLOURISH cohort will collectively unlock their potential as ERG leaders.
"This is not ERG 101, folks. There are lots of great general resources about what an effective ERG looks like. With this program, we're taking aim at the courageous and committed people who want to lead their company's LGBTQ2+ ERG with authenticity and intention. When our leaders succeed, our ERGs succeed."
Colin Druhan, Executive Director, Pride at Work Canada
We are considering "ERG" to mean all kinds of internal groups: ERGs, Business Resource Groups, internal committees, working groups, etc.
COVID-19
The health and safety of our network are our top priority. Pride at Work Canada's programming will be entirely digital through the 2021 calendar year. This includes all FLOURISH sessions.
HOW TO PARTICIPATE
To support a positive learning environment and peer-to-peer learning the inaugural cohort of FLOURISH will be limited. The application process opens on August 26. The deadline for applications is September 24. Those selected for the inaugural cohort will pay a participation fee, due upon acceptance.
Fee for employees of Pride at Work Canada's Proud Partners: $1,000
Fee for employees of other organizations: $1,500
WHO SHOULD APPLY
The primary goal of FLOURISH is to develop the specific skills required of LGBTQ2+ ERG leaders to succeed. Those who will receive the most benefit from attending will fit the following profile:
Employed by a medium-to-large organization in Canada
Currently leading an LGBTQ2+ Employee Resource Group OR…
A member of an LGBTQ2+ Employee Resource Group, with leadership aspirations
Please note that FLOURISH is NOT a program about how to start or build an ERG.
PROGRAM SCHEDULE
Tuesday, October 12, from 6 pm to 8:30 pm EDT – Community Understanding
Tuesday, October 26, from 6 pm to 8:30 pm EDT – Building Business Cases
Tuesday, November 9, from 6 pm to 8:30 pm EST – Governance and Volunteer Management
Tuesday, November 23, from 6 pm to 8:30 pm EST – Principles of Peer Support
Alternating weeks will feature guided study groups and supporting material for you to take back to your ERG on the following topics: Engaging Your Membership and Your Executive Sponsor, Leading Effective Meetings, Events Hosting, and Best Practices and Trends. We will close the program with a special bonus Braindate networking event* to facilitate ongoing relationships with fellow ERG leaders.
*Info from a past Braindate session to explain how this networking event works.
LEAD SPONSOR


EVENT SPONSOR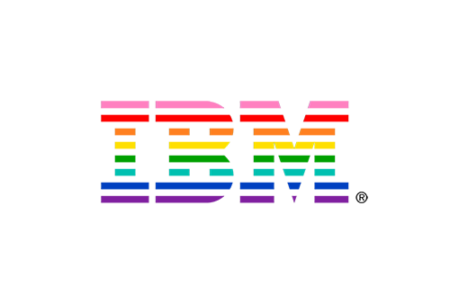 FAQ
Because the format of FLOURISH 2021 differs from conferences past, here are some questions you might be asking yourself when considering whether or not FLOURISH 2021 is right for you and associated answers:
What do you get for the price of the ticket?
When you purchase a ticket to attend FLOURISH 2021 you will get access to:
Four fireside chats featuring top two-spirit, queer, and trans leaders on topics like understanding the community, building business cases, governance and volunteer management, and principles of peer support
Access to the FLOURISH LinkedIn group which you can use to meet and connect with other attendees before, during and after the event
Access to all Pride at Work Canada member-only programming during Fall 2021
Access to a shared ERG resource folder with information tailored to support you on your journey as an ERG leader/aspiring leader
In-program Networking Buddies to develop relationships with other ERG leaders/aspiring leaders
Access to a Pride at Work Canada drop-in Q & A session where you can bring your questions related to ERG strategy, leadership, stakeholder engagement, buy-in, etc.
Is this event a good place to find a job?
All of the programming at FLOURISH 2021 will focus on making change within your current employment environment as a leader or aspiring leader with an employee resource group (ERG). Attendees who are ERG leaders or aspiring leaders will likely get the most out of the sessions. If you are an ERG member or your company/organization doesn't have an ERG and you would like to start one you are more than welcome. You just might not get as much immediate benefit from the speakers and content as other attendees.
If you're a jobseeker you may want to plan to attend one of our upcoming networking events or ProPride events taking place from May to August across Canada. These events are free, open to the public and focused on networking. Maybe we'll see you at FLOURISH or THRIVE 2022 after you've landed that dream job!
If you're a student or recent graduate you should check out the great programming put on by Start Proud, especially their annual conference that takes place each fall. All of their work is catered to the needs of people who are in transition from school to career.
Is this event only for LGBTQ2+ people or can allies attend as well?
Everyone is welcome at FLOURISH 2021! The goal of the event is to energize and enable two-spirit, queer, and trans ERG leaders and aspiring leaders. So all of the speakers will be LGBTQ2+ and the content will focus on the experience of being LGBTQ2+. All of the event learning outcomes are about how to succeed in the workplace as an out ERG leader. If you don't identify as LGBTQ2+ but you are active in the leadership of a Pride ERG and think you could get something out of that experience we want you with us.
This sounds intense. I know about my own identity, but not much about the LGBTQ2+ community more broadly. Will I be totally lost?
At Pride at Work Canada we hear the same thing over and over from LGBTQ2+ professionals: "Everyone at work expects me to be an expert on the community just because I'm insert identity here!" So don't worry, we don't expect you to come to FLOURISH 2021 with encyclopedic knowledge of queer and trans communties. Hopefully you'll learn more about the community from the conference content and your fellow attendees. We'll share some Rules of Respect before the event to make sure you have positive interactions with other attendees, regardless of your experience.
If you want to brush up on your vocabulary, learn about the history of LGBTQ2+ rights in Canada or just feel more prepared for the event, try completing some of Pride at Work Canada's elearning courses in preparation for FLOURISH 2021.
Currently the event is in English only. Do you think we should host a FLOURISH in French? Do you want to talk about resources for bilingual ERGs? Drop us a line!
APPLICATION
To support a positive learning experience the number of participants in FLOURISH 2021 will be limited. Please provide us with some information about who you are and why you'd like to participate. We'll use this information to determine a FLOURISH 2021 cohort that represents the broad diversity of both the communities we serve and Canadian workplaces.
All submissions are private and confidential, reviewed only by Pride at Work Canada staff. If you would prefer to submit your application via email or other method please let us know by contacting our team at info@prideatwork.ca.
The deadline for applications is September 24, 2021.