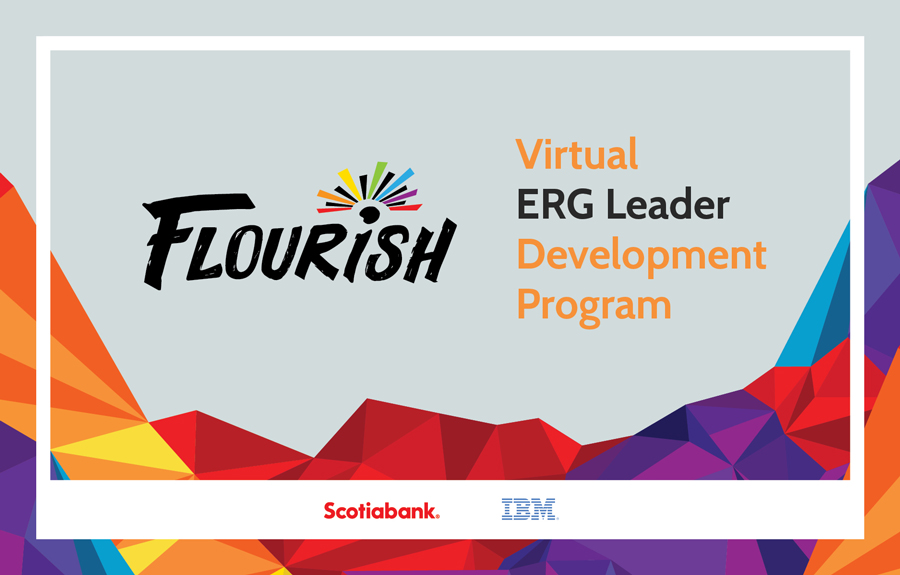 Virtual ERG Leader Development Program 2022
ABOUT THE PROGRAM
FLOURISH is an eight-week virtual program that will develop the skills required for 2SLGBTQIA+ Employee Resource Group (ERG)* leaders to be effective and successful in their roles. Those who lead 2SLGBTQIA+ ERGs have an enormous opportunity to create change for Two-Spirit, queer and trans employees. They also face very specific challenges in Canadian workplaces. While session content will touch on the mechanics of ERGs, the primary focus of FLOURISH will be developing individual competency in four areas:
Domestic and international 2SLGBTQIA+ economic issues
Building business cases and generating buy-in for 2SLGBTQIA+ inclusion
Principles of governance and volunteer management
Providing peer support to 2SLGBTQIA+ people and their allies
Through live Zoom sessions, virtual learning modules and self-directed work, our second FLOURISH cohort will collectively unlock their potential as ERG leaders.
"This is not ERG 101, folks. There are lots of great general resources about what an effective ERG looks like. With this program, we're taking aim at the courageous and committed people who want to lead their company's 2SLGBTQIA+ ERG with authenticity and intention. When our leaders succeed, our ERGs succeed."
Colin Druhan, Executive Director, Pride at Work Canada
* Please note we use Employee Resource Group as a catch all term which is inclusive of Business Resource Groups, Affinity Networks, and other similar employee led groups focused on equity-deserving groups.
HOW TO PARTICIPATE
To support a positive learning environment and peer-to-peer learning the second cohort of FLOURISH will be limited. The process by which those interested in participating may apply from Tuesday, August 9, 2022. The deadline for applications will be Friday, September 23, 2022 at 11:59pm EDT. Those selected for the 2022 cohort will pay a participation fee, due upon acceptance.
Fee for employees of Pride at Work Canada's Proud Partners & Community Partners: $1,250
Fee for employees of other organizations: $1,750
WHO SHOULD APPLY
The primary goal of FLOURISH is to develop the specific skills required of 2SLGBTQIA+ ERG leaders to succeed. Those who will receive the most benefit from attending will fit the following profile:
Employed by a medium-to-large organization in Canada;
Currently leading an 2SLGBTQIA+ Employee Resource Group;
2SLGBTQIA+ person leading an Employee Resource Group for any equity-deserving group; or
A member of an 2SLGBTQIA+ Employee Resource Group, with leadership aspirations
Please note that FLOURISH is NOT a program about how to start or build an ERG.
SESSION OVERVIEW
Session 1: Community Understanding
Tuesday, October 18, from 6 pm to 8:30 pm EDT
Build a solid foundation of knowledge of 2SLGBTQIA+ issues
Lived experience vs. bodies of evidence
Best practices in communication on 2SLGBTQIA+ issues
Study Group Week: Engaging your membership – tapping into the passion
Tuesday, October 25, from 6 pm to 7:00 pm EDT
Session 2: Building Business Cases
Tuesday, November 1, from 6pm to 8:30pm EDT
How to generate buy-in for inclusion
Relating ERG goals to business goals
Fine tuning goals, objectives and key results
Study Group Week: Executive Sponsors and tying into your company's business plan
Tuesday, November 8, from 6 pm to 7:00 pm EST
Session 3: Governance and Volunteer Management
Tuesday, November 15, from 6pm to 8:30pm EST
Compelling volunteer participation
Defining roles and responsibilities of Employee Resource Group members
Recognition and succession planning
Study Group Week: Leading Effective Meetings and Events Hosting
Tuesday, November 22, from 6 pm to 7:00 pm EDT
Session 4: Principles of Peer Support
Tuesday, November 29, from 6pm to 8:30pm EST
Setting boundaries and ground rules
Managing conflict
Peer support specific to 2SLGBTQIA+ communities
Study Group Week: Making your ERG effective in 2023
Tuesday, December 6, from 6 pm to 7:00 pm EST
SPEAKERS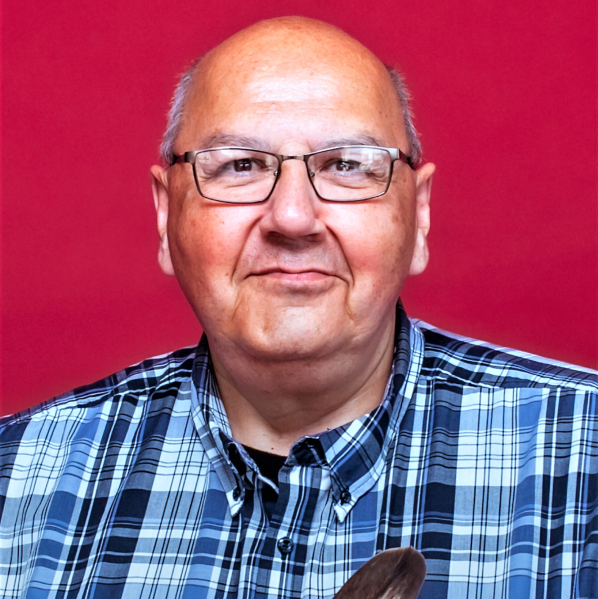 ALBERT MCLEOD (he/him, she/her)
Albert is a Status Indian with ancestry from Nisichawayasihk Cree Nation and the Metis community of Norway House in Northern Manitoba. He has over thirty years of experience as a human rights activist and is a Director of the Two-Spirited People of Manitoba. Albert began his Two-Spirit advocacy in Winnipeg in 1986 and became an HIV/AIDS activist in 1987. He was the director of the Manitoba Aboriginal AIDS Task Force from 1991 to 2001. In 2018, Albert received an Honorary Doctorate of Laws from the University of Winnipeg. Albert lives in Winnipeg, where he works as a consultant specializing in Indigenous peoples, cultural reclamation, and cross-cultural training.
Board Director
The Two-Spirited People of Manitoba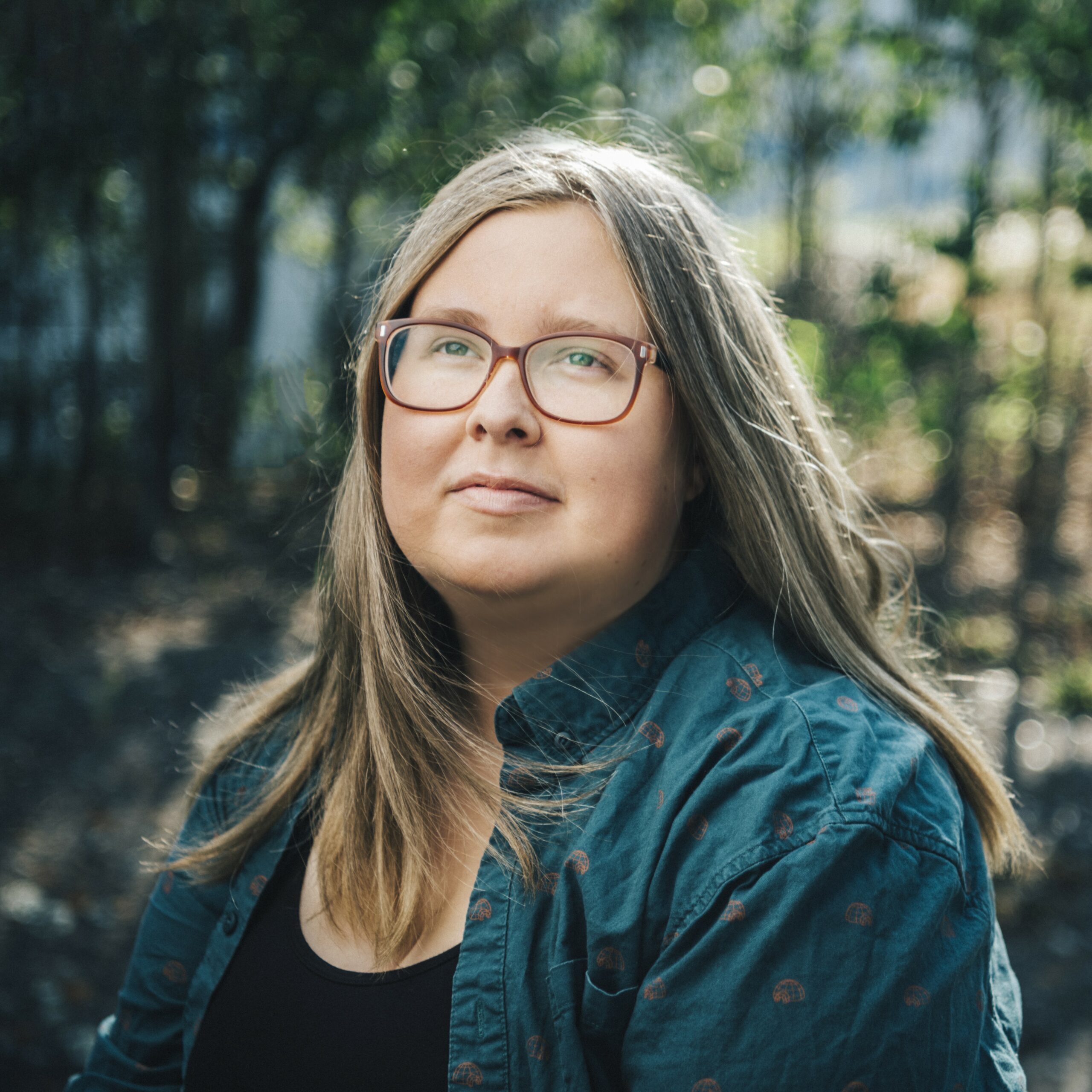 JACQ BRASSEUR (they/them)
Originally from Yellowknife, NT, Jacq Brasseur has over a decade of experience leading queer and trans non-profit organizations. They cofounded the Northern Mosaic Network, the only 2SLGBTQ+ human service agency in the Northwest Territories, and proudly served as the agency's first Executive Director. Jacq moved to Regina, SK in 2017 where they became the Executive Director of the UR Pride Centre for Sexuality & Gender Diversity.
In 2021, Jacq founded Ivy + Dean Consulting, where they currently serve as CEO & Principal Consultant, whose goal is to bring equity focused, queer-informed and accessible approaches to governance, leadership and programming to small & medium-sized non-profits.
In addition to their work in queer and trans communities, Jacq is proud to have been involved in a wide range of grassroots, community and corporate organizing over the past decade with organizations such as United Way Northwest Territories, Briarpatch Magazine, la Fédération de la jeunesse canadienne-française, and Fora: Network for Change.
CEO & Principal Consultant
Ivy + Dean Consulting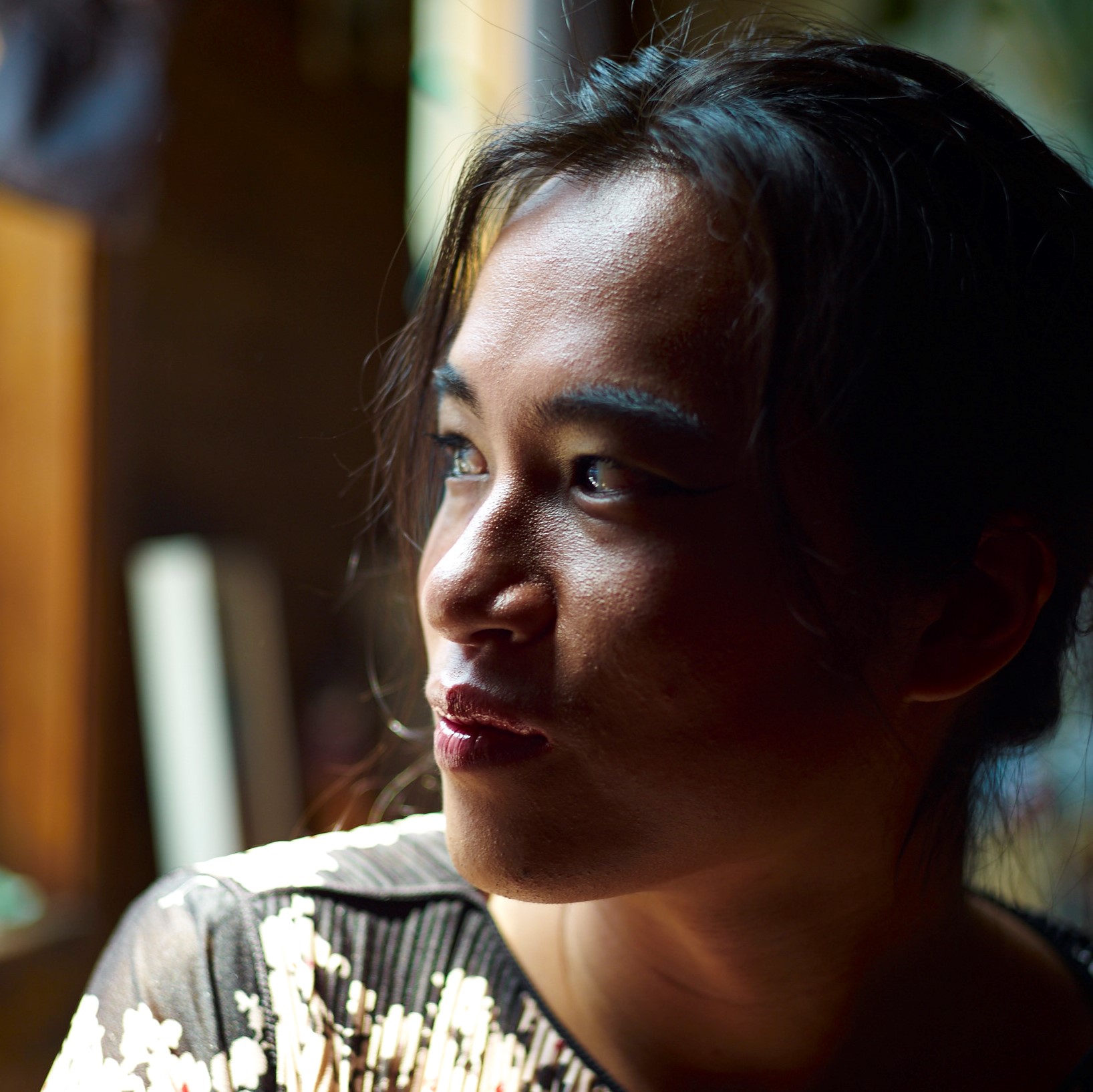 Kai Cheng Thom is a writer, performer, somatic coach, conflict mediator, wicked witch and lasagna lover based in tkaronto/Toronto. A noted practitioner of embodiment and conflict mediation, Kai Cheng works with individuals and groups to pursue collective healing and social transformation. She is also the author of five award-winning books in multiple genres, having been featured in such publications as Teen Vogue and The New York Times.
MSW, MSc Couple & Family Therapy, Qualified Mediator, Registered Clinical Hypnotherapist
Arise Embodiment Coaching & Consulting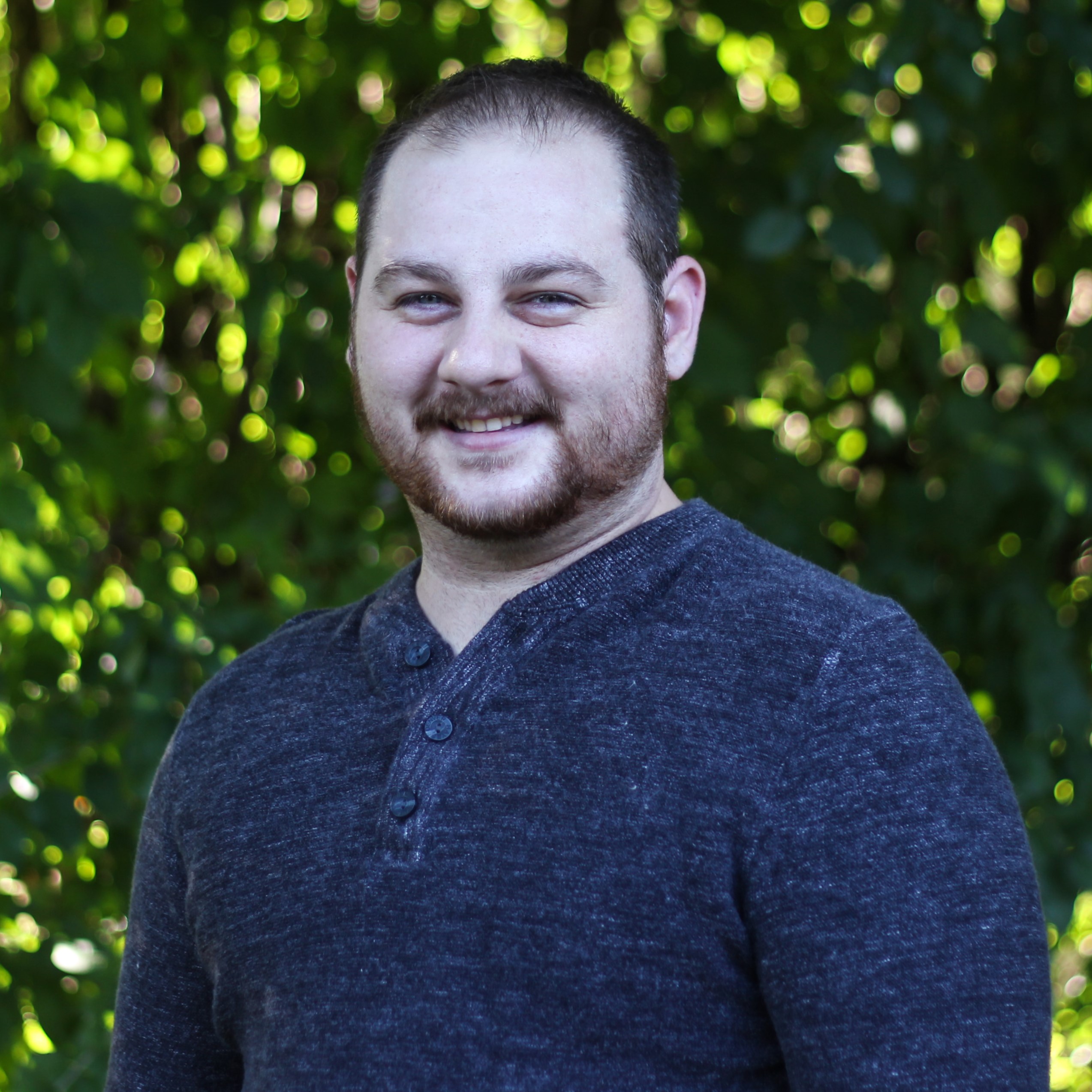 Kelsey is a proud transman that is dedicated to equity and inclusion. He earned his degree in Neuroscience, Psychology and Human Behaviour, with a focus on gender and sexuality studies. Kelsey is always seeking to create new resources for the 2SLGBTQ+ community. He completed the THRIVE program through Pride at Work Canada, and is currently serving as the 2SLGBTQ+ employee resource group chairperson for McKesson Canada.
Senior Contact Centre Specialist
Well.ca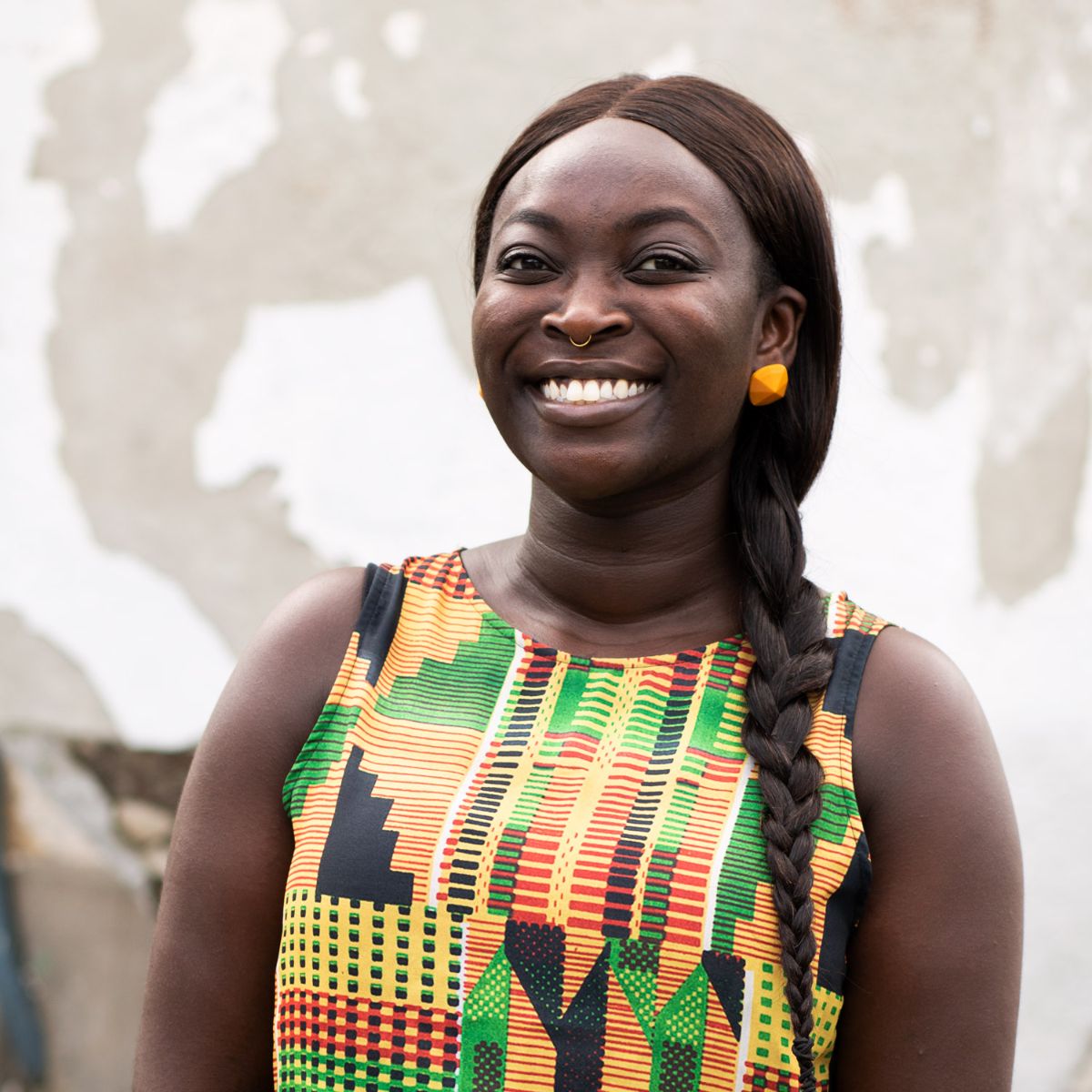 DEBBIE OWUSU-AKYEEAH (she/her)
Debbie Owusu-Akyeeah is an award-winning Black feminist with over 8 years of local and international advocacy experience through feminist initiatives in the Ottawa-Gatineau region and through working at Oxfam Canada and Global Affairs Canada. She became the Executive Director at the Canadian Centre for Gender and Sexual Diversity (CCGSD) in July 2020. The Centre is a youth-focused organization that promotes diversity in gender identity, gender expression, and romantic/sexual orientation in all its forms on a national level through services in the areas of education and advocacy.
Executive Director
The Canadian Centre for Gender and Sexual Diversity (CCGSD)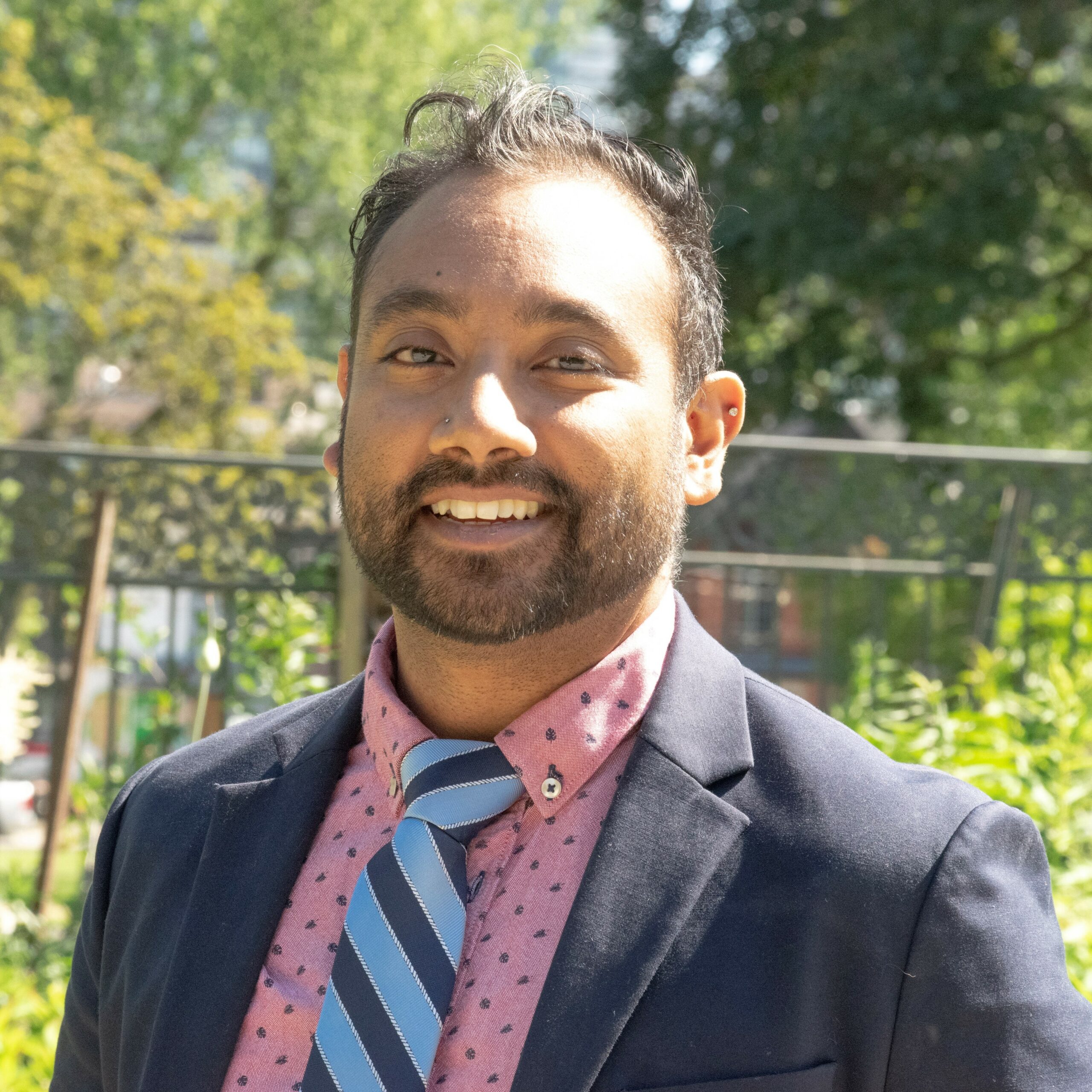 MARCOS A. PERSAUD (he/him)
Marcos A. Persaud is a Senior Diversity and Inclusion Specialist at Maple Leaf Foods. He had over 13 years of combined legal, audit, and compliance experience before his current role. In addition, Marcos possesses experience in tax litigation, bankruptcy, and corporate immigration. He held executive 2SLGBTQ+ Employee Resource Groups committee positions for Deloitte, PwC, and George Weston Ltd. (Loblaw group of companies). He also held the role of a Director and President of the ArQuives, the largest independent LGBTQ2+ archives in the world. His work within the 2SLGBTQ+ community includes engaging key executives and various individuals through education, social awareness, and advisory work.
Senior Diversity and Inclusion Specialist
Maple Leafs Food Inc.
SPONSORS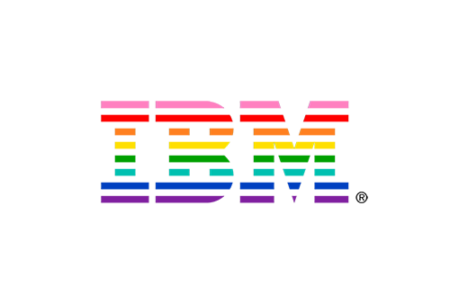 FAQ
Here are some of the questions that we often get asked about the FLOURISH program.
What do you get for the price of the ticket?
When you purchase a ticket to attend FLOURISH 2022 you will get access to:
Four fireside chats featuring top Two-Spirit, queer, and trans leaders on topics like understanding the community, building business cases, governance and volunteer management, and principles of peer support
Access to the FLOURISH LinkedIn group which you can use to meet and connect with other attendees before, during and after the event
Access to all Pride at Work Canada member-only programming during Fall 2022
Access to a shared ERG resource folder with information tailored to support you on your journey as an ERG leader/aspiring leader
In-program Networking Buddies to develop relationships with other ERG leaders/aspiring leaders
Access to a Pride at Work Canada drop-in Q & A session where you can bring your questions related to ERG strategy, leadership, stakeholder engagement, buy-in, etc.
I don't identify as 2SLGBTQIA+, can I apply to attend as well?
Everyone is welcome at FLOURISH 2022! The goal of the event is to energize and enable Two-Spirit, queer, and trans ERG leaders and aspiring leaders. So all of the speakers will be 2SLGBTQIA+ and the content will focus on the experience of being 2SLGBTQIA+. All of the event learning outcomes are about how to succeed in the workplace as an out ERG leader. If you don't identify as 2SLGBTQIA+ but you are active in the leadership of a Pride ERG and think you could get something out of that experience we want you with us.
I'm 2SLGBTQIA+ but I'm in a different ERG, can I apply?
Yes! The focus will be towards 2SLGBTQIA+ employee resource groups, but the focus will be on ERG and community best practices. We know we all come from different intersecting identities so if you are a member of the community but in a different ERG we'd love to have you apply as well!
Currently the event is in English only. Do you think we should host a FLOURISH in French? Do you want to talk about resources for bilingual ERGs? Drop us a line!
What are the study groups?
Between the formal sessions with guest speakers there will be smaller study group sessions. These sessions are designed to provide additional content, resources and questions to guide a smaller group discussion with the other participants. As the main sessions have 40-50 participants the study groups allow more discussion and a review of the concrete experiences at one's company. Each study group will have a notetaker that will then share the notes on the FLOURISH 2022 LinkedIn group. A weekly time is suggested for the groups, though if everyone within the group consents it can be moved to another time during that week.
Is this event a good place to find a job?
All of the programming at FLOURISH 2022 will focus on making change within your current employment environment as a leader or aspiring leader with an employee resource group (ERG). Attendees who are ERG leaders or aspiring leaders will likely get the most out of the sessions. If you are an ERG member or your company/organization doesn't have an ERG and you would like to start one you are more than welcome. You just might not get as much immediate benefit from the speakers and content as other attendees.
If you're a jobseeker you may want to plan to attend one of our upcoming networking events or ProPride events taking place from May to August across Canada. These events are free, open to the public and focused on networking. Maybe we'll see you at FLOURISH or THRIVE 2023 after you've landed that dream job!
If you're a student or recent graduate you should check out the great programming put on by Start Proud, especially their annual conference that takes place each fall. All of their work is catered to the needs of people who are in transition from school to career.
This sounds intense. I know about my own identity, but not much about the 2SLGBTQIA+ community more broadly. Will I be totally lost?
At Pride at Work Canada we hear the same thing over and over from 2SLGBTQIA+ professionals: "Everyone at work expects me to be an expert on the community just because I'm insert identity here!" So don't worry, we don't expect you to come to FLOURISH 2022 with encyclopedic knowledge of queer and trans communties. Hopefully you'll learn more about the community from the conference content and your fellow attendees. We'll share some Rules of Respect before the event to make sure you have positive interactions with other attendees, regardless of your experience.
If you want to brush up on your vocabulary, learn about the history of 2SLGBTQIA+ rights in Canada or just feel more prepared for the event, try completing some of Pride at Work Canada's elearning courses in preparation for FLOURISH 2022.
APPLICATION
To support a positive learning experience the number of participants in FLOURISH 2022 will be limited. Please provide us with some information about who you are and why you'd like to participate. We'll use this information to determine a FLOURISH 2022 cohort that represents the broad diversity of both the communities we serve and Canadian workplaces.
All submissions are private and confidential, reviewed only by Pride at Work Canada staff.
Applications for FLOURISH are now closed. Thank you to all applicants!