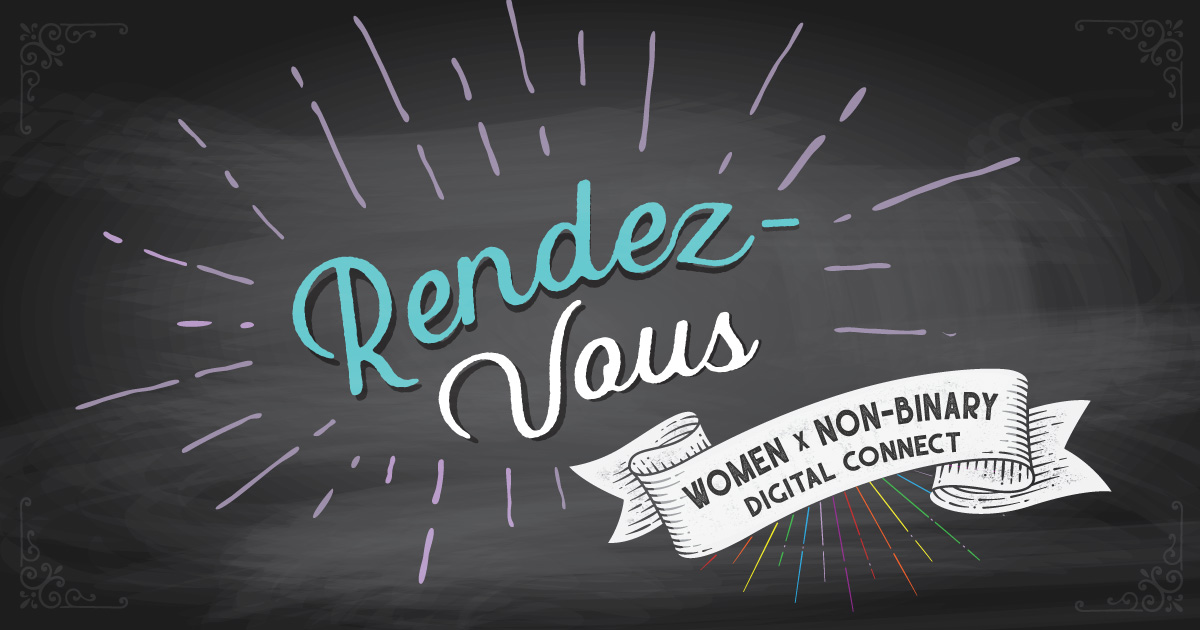 About our Rendez-Vous: Women x Non-Binary Digital Connect
Pride at Work Canada has been bringing women and non-binary people together over breakfast in a dozen cities across Canada for years. Though we can't safely hold in-person events right now, we are forever optimists. We're seizing on this opportunity to connect women and nonbinary people online, regardless of where they live.
Rendez-Vous: Women x Non-Binary Digital Connect is the next evolution of our popular LGBTQ2+ Women's Networking Breakfasts program. It's a unique opportunity for women and non-binary people to connect on matters of employment and workplace inclusion in a casual and comfortable setting – from anywhere!
"When I signed up for the first Women's breakfast in my city, two years ago, I did not anticipate I would meet people I would shortly after get to call friends."
— Marie Desrosiers-Leblanc
#ProudWomenCoasttocoast
#FemmesFieresdunOceanalAutre
Upcoming Rendez-Vous:
Subscribe to our Rendez-Vous Newsletter!
To receive email* updates on Rendez-Vous, click the following button to subscribe.
* To be added to our newsletter of ALL our events, scroll to the bottom of this page to find the SUBSCRIBE email field.