THRIVE 2023
Virtual Leadership Program
ABOUT THE PROGRAM
THRIVE is a three-month virtual program that will develop the next generation of queer and trans people managers. Participants will get exclusive access to queer and trans leaders working at the highest levels of Canadian business and engage in important peer-to-peer discussions. Through live Zoom sessions, collaborative group study, and self-directed work our third THRIVE cohort will collectively unlock their potential as out leaders.
HOW TO PARTICIPATE
The third cohort of THRIVE will support a positive learning environment and peer-to-peer learning. The process by which those interested in participating will open on Tuesday, December 13, 2022. The deadline for applications will be Friday, February 17, 2023. Those selected for the THRIVE cohort will pay a participation fee of $1500 (+ tax) for employees of Pride at Work Canada's Proud Partners and $2000 (+ tax) for employees of other organizations, due upon acceptance. Applicants who are self-employed, employed by a nonprofit or by a registered charity may indicate their interest in being considered for a scholarship to THRIVE. Those accepted as scholarship participants will be charged no fee for participation.
WHO SHOULD APPLY
The primary goal of THRIVE is to develop and support Two-Spirit, queer, and trans leaders within medium-to-large Canadian employers. Those who would get the very most out of this opportunity will fit the following profile:
Self-identified as Two-Spirit, queer, trans or otherwise marginalized on the grounds of gender expression, gender identity and/or sexual orientation
At least five years of experience in the workplace
In a position of management or on management track
PROGRAM SCHEDULE
All sessions will be Tuesday evenings, beginning at 6 pm ET and running 2-3 hours, depending on the speaker.
Additional details to come soon.
Tuesday, February 28, 2023
Kick-Off Session: Telling Your Story and Putting Equity Measures into Practice
Supplementary topic: Looking Inward: Your Leadership Journey
With Paul Taylor (he/him) & Saylesh Wesley (she/her)
Approved EDI Professionalism: two (2) hours
Tuesday, March 14, 2023
Being an Anti-racist Leader
Supplementary topic: Building Anti-Oppression into your Inclusive Leadership Strategy
With Cicely Belle Blain (they/them)
Approved EDI Professionalism: two (2) hours
Tuesday, March 28, 2023
Decolonizing Leadership
Supplementary topic: Reflecting on Indigenous Inclusion and Partnerships
With Keith Bellerose-Smith (he/him)
Approved EDI Professionalism: two (2) hours
Tuesday, April 11, 2023
Resilience as a leader: incorporating mental health strategies in the workplace
Supplementary topic: Managing Challenging Conversations
With Tiana Field-Ridley (she/her)
Approved Professionalism: two (2) hours
Tuesday, April 25, 2023
The Future of Work
Supplementary topic: Practical applications and reflections of the program and your leadership journey
With Beck Bailey (he/him) & Saylesh Wesley (she/her)
Approved EDI Professionalism: two (2) hours
Study Groups
Study groups are meant to deepen the experience of the program by offering the opportunity to collaboratively engage with curriculum material and form networking connections with small groups of peers. It is recommended that study groups occur on alternating Tuesday evenings from 6 pm – 7 pm ET; however, actual timing of the study group is up to the discretion of each individual study group and can happen at any time between scheduled sessions.
Week of March 6 – 10, 2023
Week of March 20 – 24, 2023
Week of April 3 – April 7, 2023
Week of April 17 – 21, 2023
Networking Event
Beyond study groups, participants will also have the opportunity to connect further with their peers through an exclusive virtual speed networking event happening at the end of the program, in addition to gaining access to the THRIVE Alumni LinkedIn Group.
Learning Objectives
To build strategic connections with other out leaders
To further leadership development through a combination of support from thought leaders, curriculum focused on self-growth, and networking opportunities
To deepen the relationship to leadership-focused curriculum through self-directed learning and collaborative study groups
Accreditation hours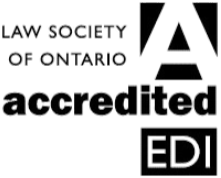 Law Society of Ontario has accredited the total of 10 hours of Professionalism Hours for THRIVE 2023:
This program contains two (2) hours of Professionalism Content
This program contains eight (8) hours of EDI Professionalism Content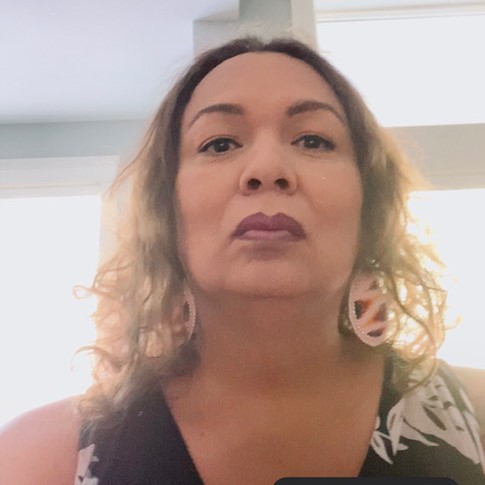 Saylesh Wesley is a Two-Spirit educator and knowledge keeper who is of Coast Salish and Tsimshian decent. She currently works as an Indigenous Enhancement Teacher for the Chilliwack School District and also continues to present at a wide variety of events as it relates to her Two-Spirit and Indigenous teachings.
Indigenous Enhancement Teacher
Chilliwack School District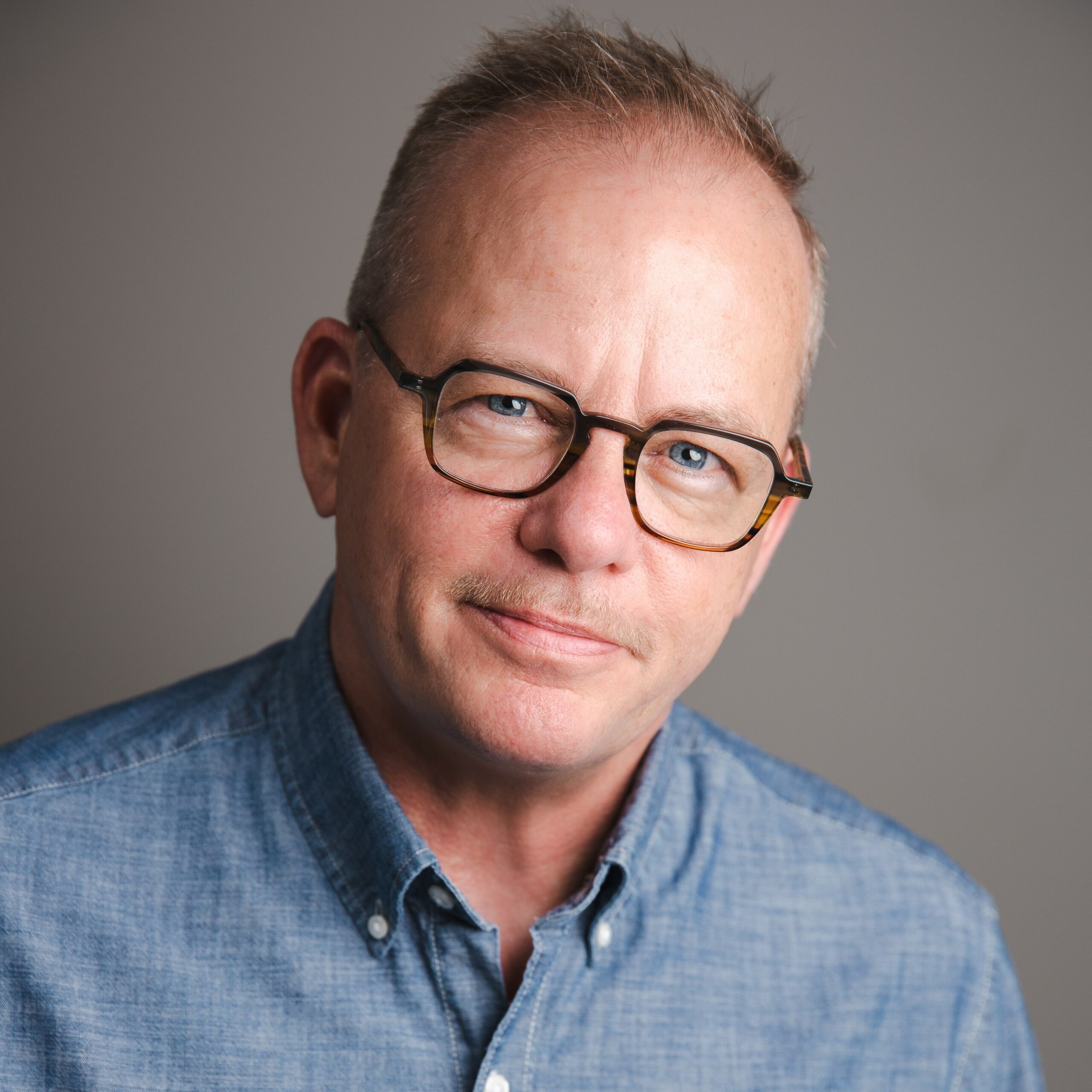 Beck Bailey is the global lead of Inclusion & Diversity at Accenture, responsible for helping their 710,000 people feel a sense of inclusion and belonging at work. Beck leads the team that sets the firm's I&D strategy and enables stakeholders to drive inclusive and equitable practices across their global footprint, allowing all their people an equal opportunity to reach their full potential and thrive.
Prior to Accenture, Beck was director of the Workplace Equality Program at the Human Rights Campaign where he worked with Fortune-ranked firms to increase the adoption of policies, practices, and benefits critical to LGBTIQ+ inclusion. A recognized expert in LGBTIQ+ workplace inclusion, Beck has been interviewed by NPR, CNN, BBC, the New York Times and more.
A longtime advocate and out transgender man, Beck is passionate about driving greater inclusion and belonging for all people at work. He co-chairs the steering committee for the Partnership for Global LGBTIQ+ Equality (PGLE), a coalition of companies and civil society organizations in collaboration with the United Nations and the World Economic Forum, committed to leveraging their individual and collective advocacy to accelerate LGBTIQ+ equality and inclusion in the workplace and in the broader communities in which they operate.
Beck has a BS in Management from Virginia Tech and an MBA from the Isenberg School of Management at UMass Amherst. He lives in Los Angeles with his partner Margaux, three cats, and a yellow lab named Ziggy.
Managing Director, Global Lead of Inclusion & Diversity
Accenture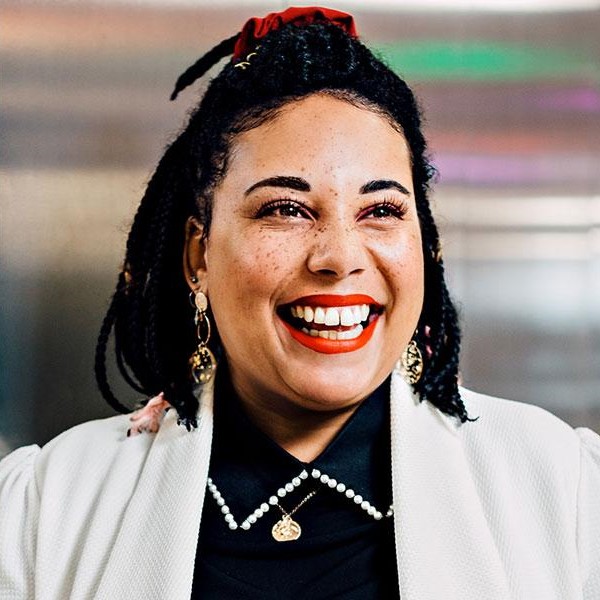 CICELY BELLE BLAIN (they/them)
Cicely Belle Blain is a Black/mixed, queer non-binary femme from London, UK now living on the lands of the Musqueam, Squamish and Tsleil-Waututh people. Their ancestry is a mix of Gambian (Wolof), Jamaican and English. Cicely Belle spent their formative years between London, the Netherlands and a small Catholic village in France—each home presenting a pivotal opportunity for awakening and growth. Cicely Belle is descended from a long line of feminist educators and developed a passion for justice from a young age.
Cicely Belle is noted for founding Black Lives Matter Vancouver and subsequently being listed as one of Vancouver's 50 most powerful people by Vancouver Magazine twice, BC Business 30 under 30 and one of Refinery29's Powerhouses of 2020.
CEO & Principal Consultant
Bakau Consulting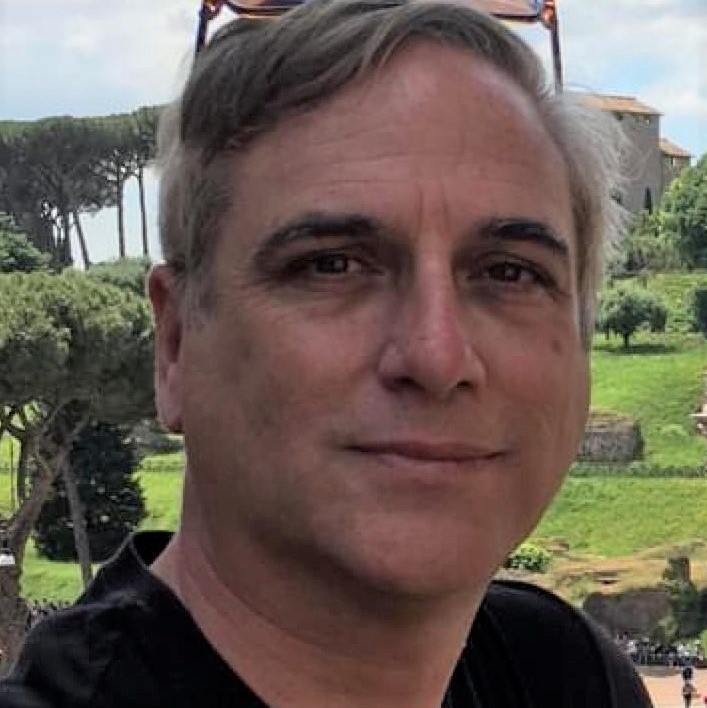 KEITH BELLEROSE-SMITH (he/him)
Keith Smith joined the Department of Justice in August 2021 as the Director General of the United Nations Declaration Act Implementation Secretariat. He served most recently at the Canadian Human Rights Commission (CHRC) as the Director General of the Policy and Communications.
From 2016 to 2018, Keith worked for the Minister of Justice and Attorney General of Canada as the Director of Policy and Acting Chief of Staff. During this time, he dealt with a wide range of important justice files, including a framework for the recognition and implementation of Indigenous rights, criminal justice system reform, amendments to the Canadian Human Rights Act to include gender identity or expression as a prohibited ground of discrimination, and international human rights.
Prior to his time in the Minister's Office, Keith was the Director of Policy, Research and International at the CHRC from 2013 to 2016 and, before that, held various positions within Indigenous and Northern Affairs Canada, including as Director of Intergovernmental and International Relations.
Keith is originally from Sault Ste. Marie, Ontario and is a member of the Thessalon First Nation, a nearby Ojibway community that is signatory to the Robinson Huron Treaty.
Director General
Department of Justice Canada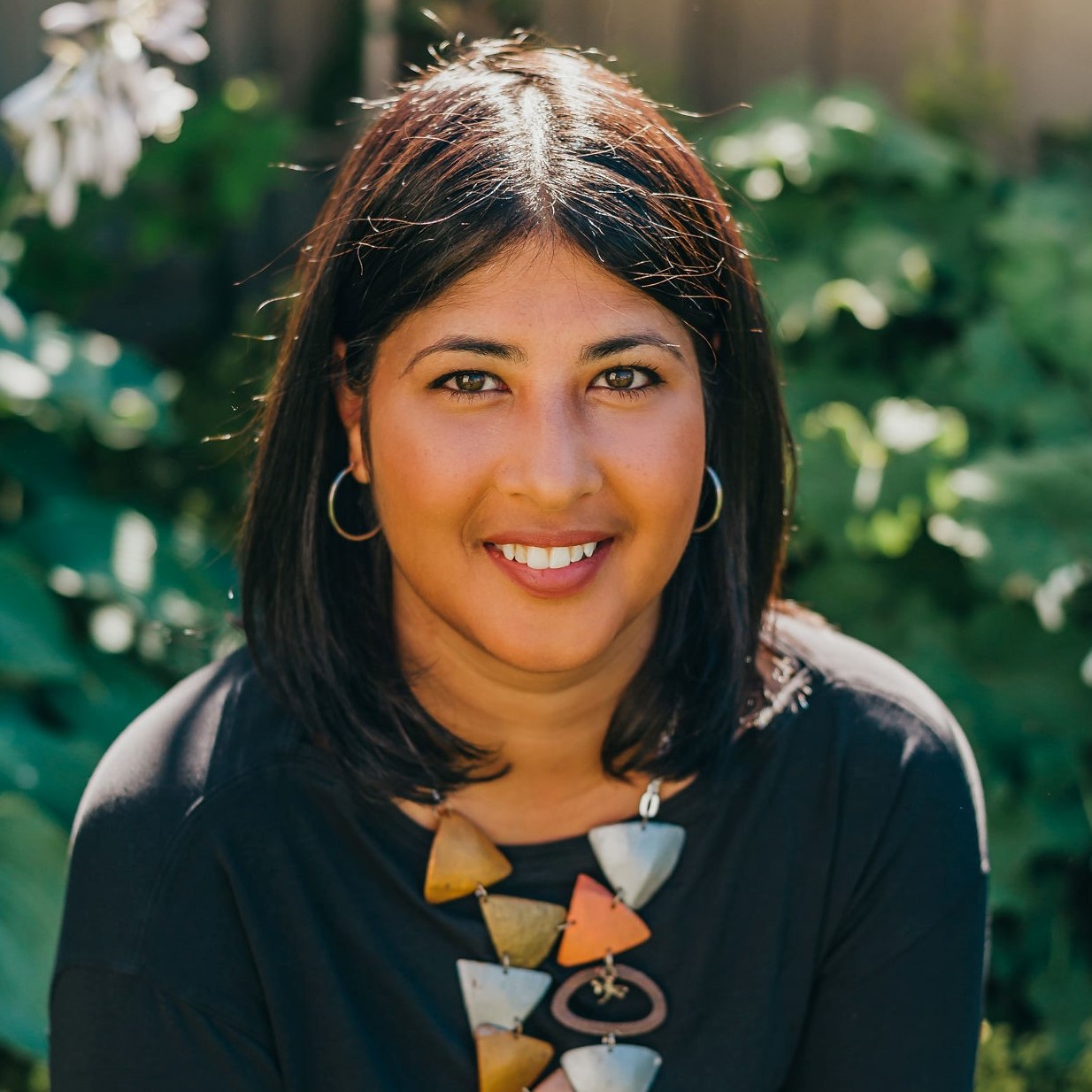 TIANA FIELD-RIDLEY (she/her)
Tiana is an enthusiastic mental health advocate with a passion for turning systems knowledge into real world change. She is currently working as a senior program manager at the Mental Health Commission of Canada, where she supports employers in building workplace mental health strategies that align with
the National Standard of Canada on Psychological Health and Safety in the Workplace. Her former experience includes six years serving on the Alberta Mental Health Review Panel where she gained extensive experience with in both mental health and judicial systems. She was also previously self-employed as an independent Mental Health First Aid instructor and conflict management consultant with a focus on community development.
Tiana holds a degree in Human Services, along with certifications in Psychological Health and Safety, Mediation, Communication and Conflict Resolution as well as Workplace Fairness Restoration. She is currently in the midst of completing a master's degree in Transdisciplinary Leadership.
Senior Program Manager, Workplace Mental Health
Mental Health Commission of Canada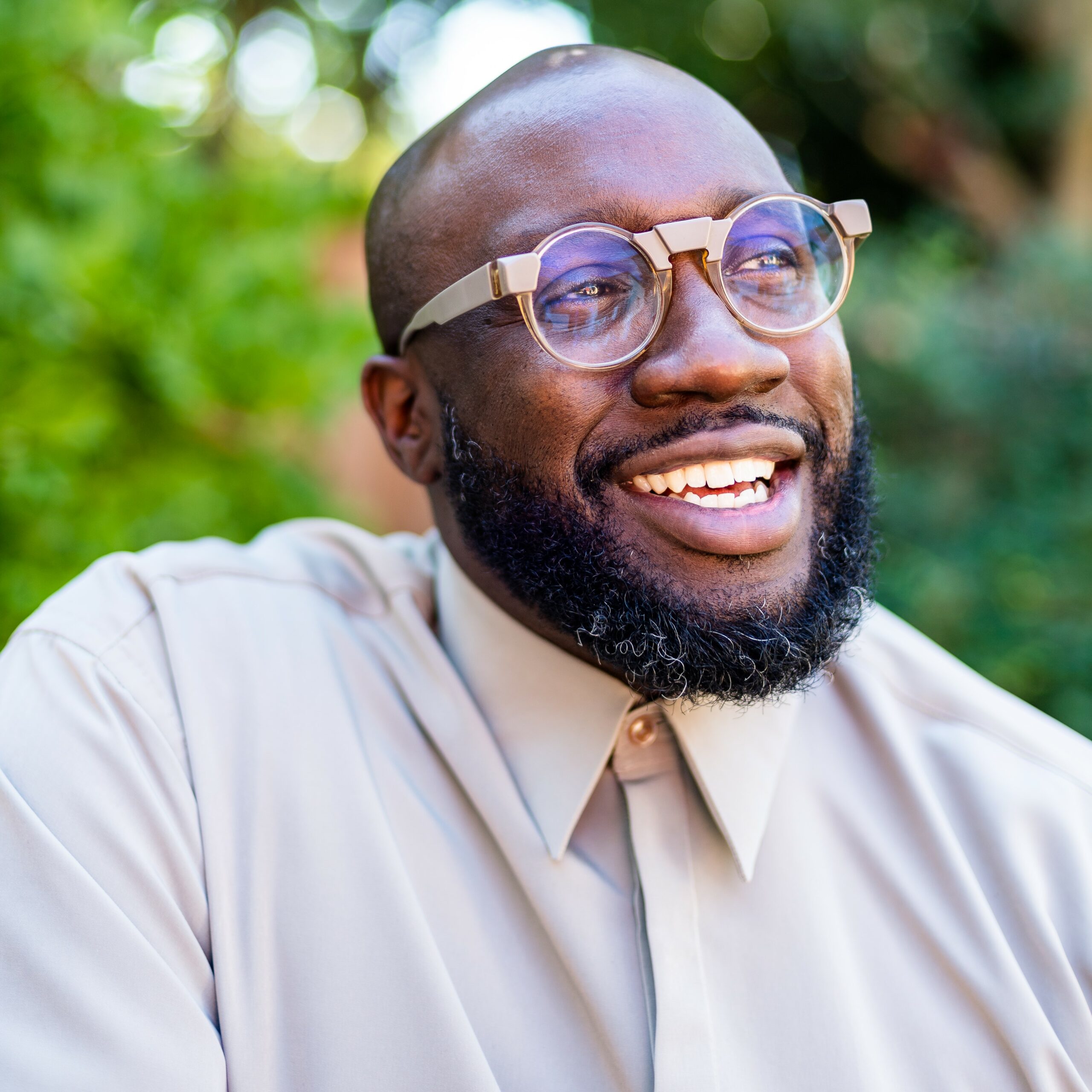 Paul Taylor is a long-time activist, non-profit leader, educator and media commentator.
He is also the co-founder and principal consultant of Evenings & Weekends Consulting. For the last several years, he has also taught in the areas of organizational leadership, people resources and fundraising at Simon Fraser University.
From 2017 to 2023, Paul served as the Executive Director of FoodShare Toronto, Canada's largest food justice organization. At FoodShare his leadership was consistently recognized for inspiring adoption of equity-focused people policies and practices in organizations well beyond FoodShare.
Paul's experience includes Executive Director roles at Gordon Neighbourhood House and the Downtown Eastside Neighbourhood House. He has also chaired the British Columbia Poverty Reduction Coalition, served on the Board of Directors of the Canadian Centre for Policy Alternatives and as Vice-Chair of Food Secure Canada.
He has written several op-eds on leadership, the non-profit sector and various social issues. In 2020, Paul was named one of Canada's Top 40 under 40, one of Toronto Life's 50 Most Influential Torontonians and voted as Best Activist by Now Magazine readers.
When not at work, Paul is almost always found in the kitchen, on his bike, in a good book or at a local protest.
Anti-poverty activist & co-founder / Teacher
Evenings & Weekends Consulting / Simon Fraser University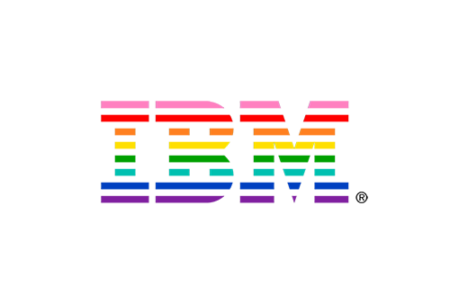 "Pride at Work Canada's THRIVE Leadership Program is a unique opportunity for queer and trans leaders to engage and build a professional network. The program is a well-balanced combination of personal development and community building. I valued the ability to interact with peers as well as speakers on a fairly informal basis in a highly-safe space. The connections I made and lessons I took away from the program have served as a jumping off point for me furthering my own leadership development and mentorship of others."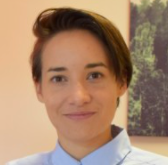 Christine Colverson
Executive Search
Shopify
2021 cohort
"I am so grateful to have participated in the inaugural THRIVE program. In a disconnected time, I found community, solidarity and deep learning. I applied knowledge from the curriculum and the wisdom of participants to my leadership practices and spaces where I work alongside others towards equity, diversity and inclusion. THRIVE shows participants the importance of owning our 2SLGBTQIA+ stories, that representation matters and that we can grow together, in community."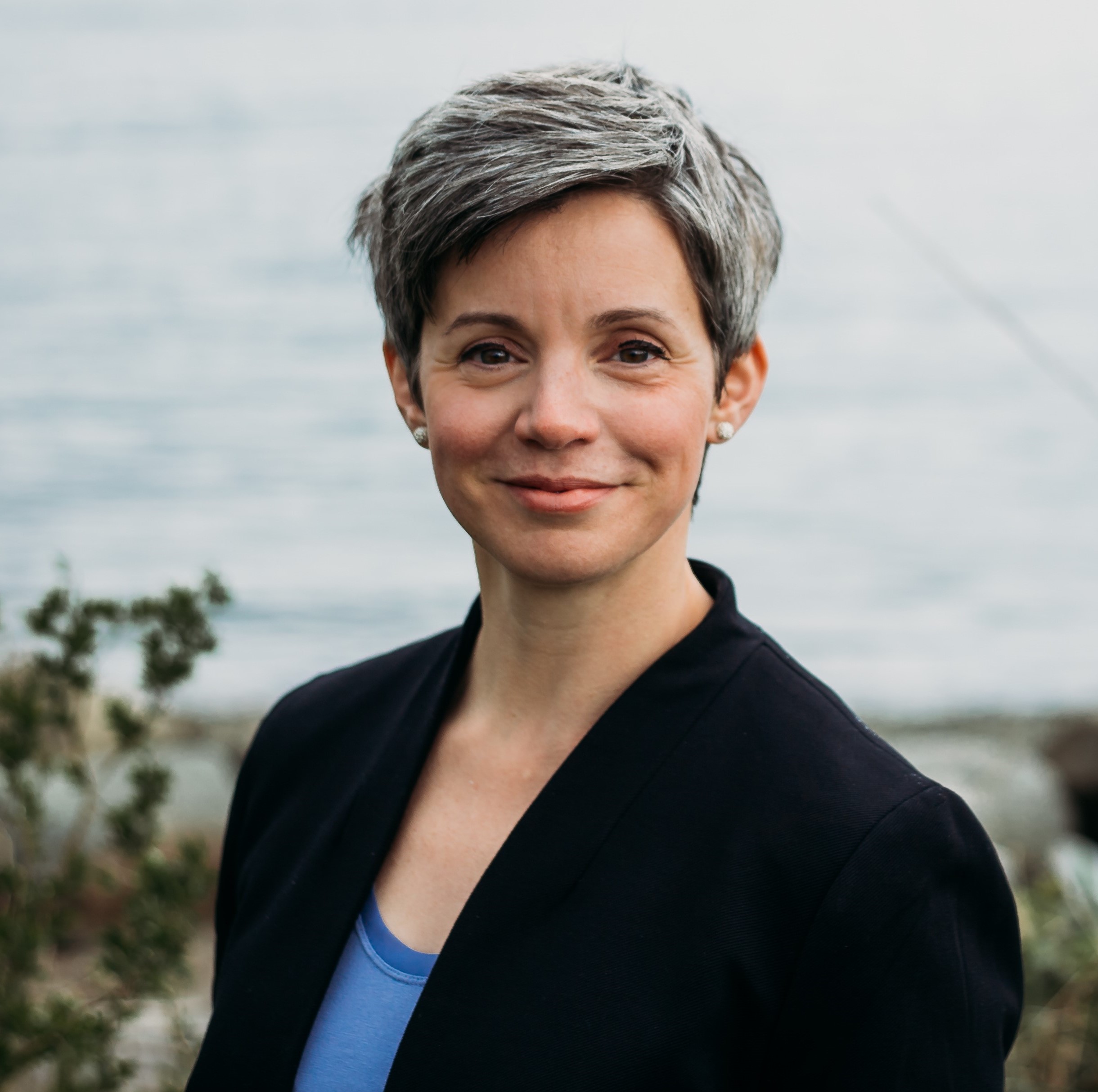 Tash Krotez, CFRE
Principal
Indovinare Consulting
2021 cohort
"I am honoured to have had the opportunity to meet with other queer and trans leaders to speak about professional representation and networking. Throughout the THRIVE program I have had the opportunity to hear stories of professionals working towards an inclusive environment, and the time to digest this in small groups and learn from each other. It is important to hear each other and have real discussions about diversity, equity, and inclusion on a practical level. We have value in our unique experiences and journeys. Being able to have open and honest discussion can help you to grow as a leader and gain the skills to improve your workplace."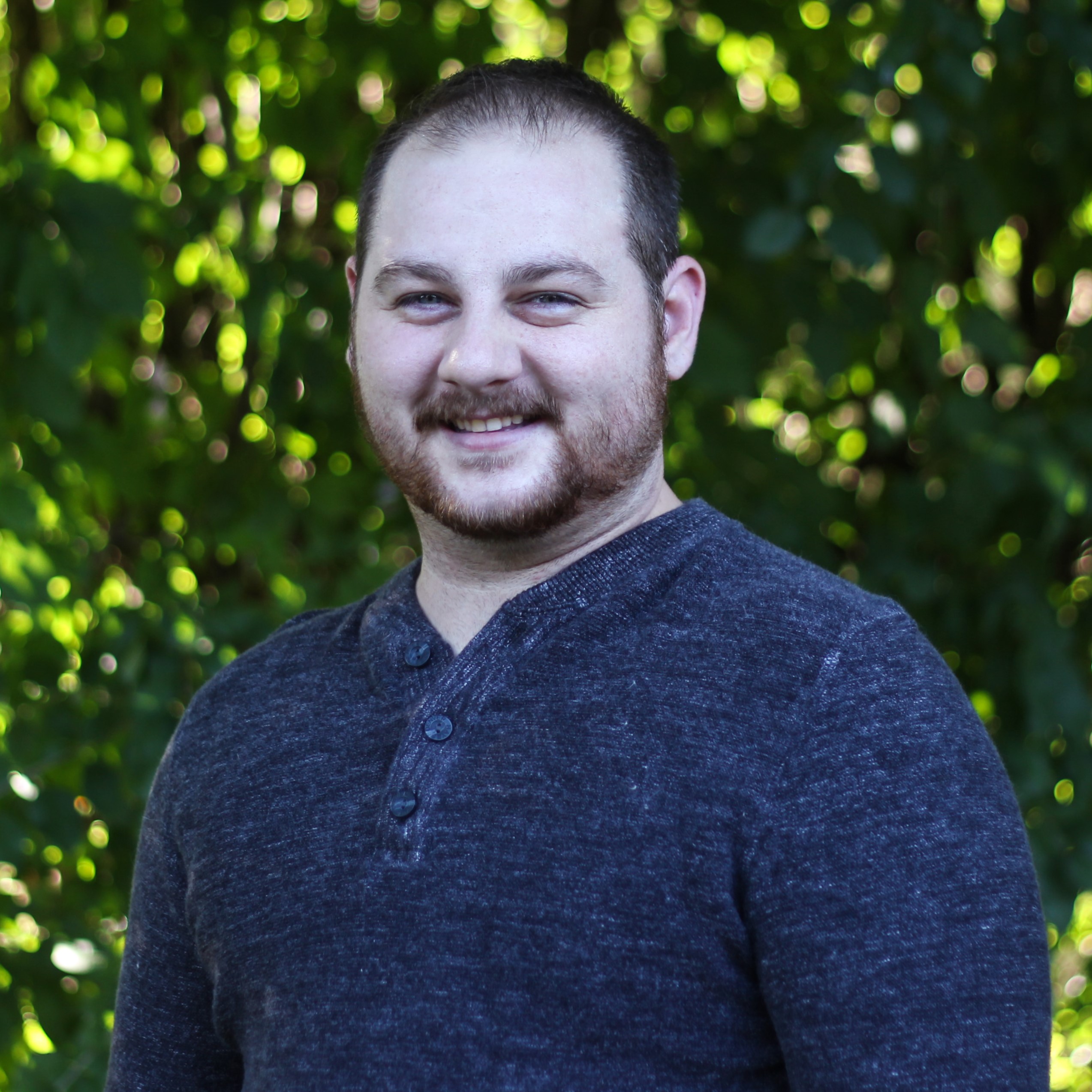 Kelsey Harpur (he/him)
Senior Contact Centre Specialist and 2SLGBTQ+ Employee Resource Group Chair
Well.ca/McKesson Canada
2022 cohort
"We are excited to continue our support again this year with Pride at Work Canada's THRIVE Leadership Program. THRIVE provides development and network building opportunities for future leaders and it has been amazing to see last year's participants activate their learning in their careers and the community."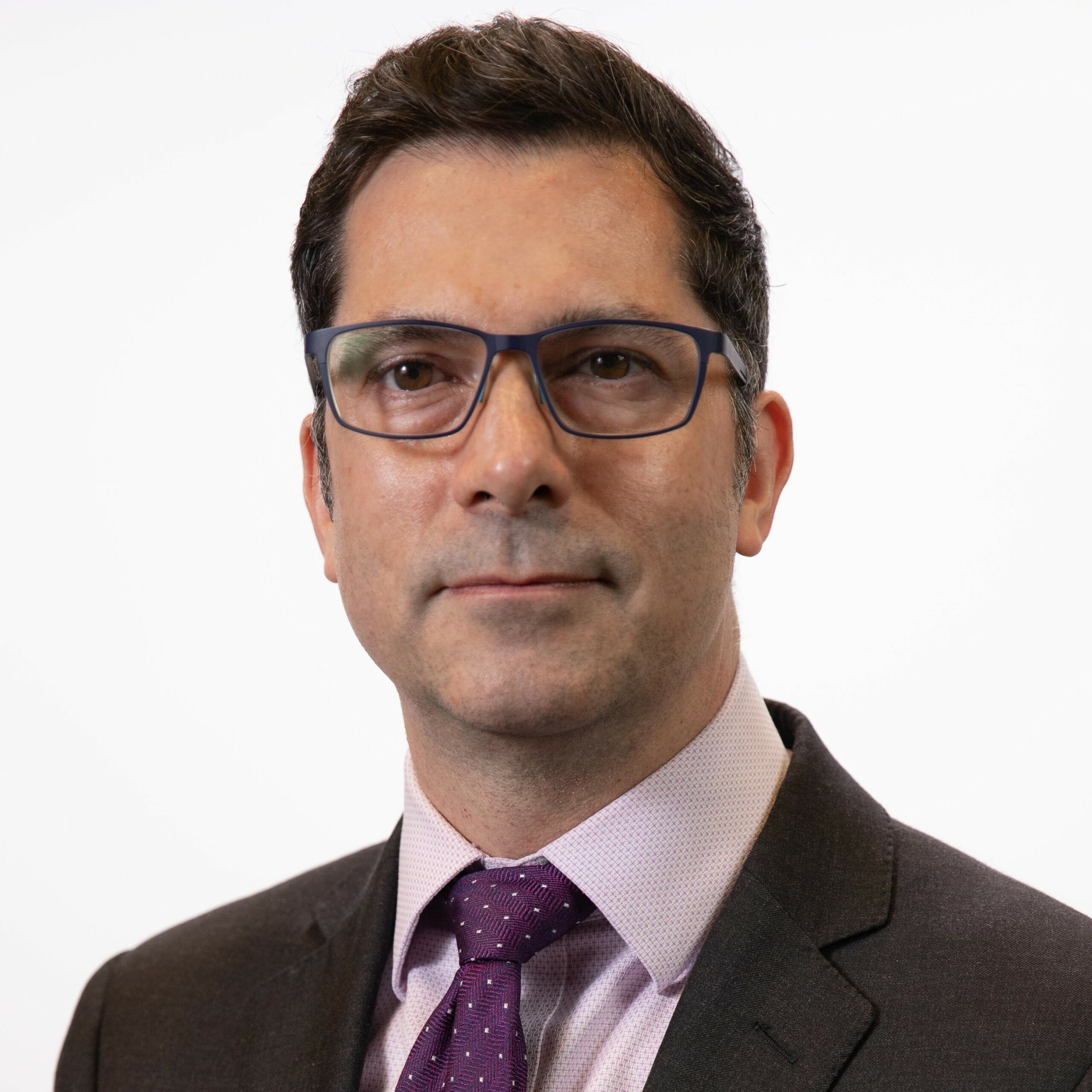 Dominic Cole-Morgan
Senior Vice President, Total Rewards
Scotiabank
Sponsor (2021, 2022 & 2023)
FAQ
Because of this year's event format, here are some questions you might be asking yourself when considering whether or not THRIVE 2023 is right for you and associated answers:
What do you get for the price of the ticket?
When you purchase a ticket to attend THRIVE 2023 starting in February 2023 you will get access to:
5 group sessions featuring top Two-Spirit, queer, and trans leaders on topics like authenticity in leadership, the impact of inclusion and communication
Opportunities to connect with your peers in 4 study group sessions
An exclusive virtual speed networking event at the end of the program
Access to the THRIVE Alumni LinkedIn Group to connect with previous, current, and future cohorts of THRIVE
Access to Pride at Work Canada's Member Webinars and Events during the course of the program
Is this event a good place to find a job?
All of the programming at THRIVE 2023 will focus on making change within your current employment environment; whether that's through being a better manager, employee volunteerism or working with an employee resource group (ERG)*. Attendees who have been in the workforce for at least five years, are currently working and have some responsibility around managing staff will likely get the most out of the program. If you don't have a job right now or if you're still in school you are more than welcome. You just might not get as much immediate benefit from the speakers and content as other attendees.
If you're a jobseeker you may want to consider attending one of our upcoming ProPride events taking place from May to August. These events are free and open to the public. Maybe we'll see you at THRIVE 2024 after you've landed that dream job!
* Please note we use Employee Resource Group as a catch all term which is inclusive of Business Resource Groups, Affinity Networks, and other similar employee led groups focused on equity-deserving groups.
Is this event only for 2SLGBTQIA+ people or can allies attend as well?
Everyone is welcome at THRIVE 2023! The goal of the event is to energize and enable Two-Spirit, queer, and trans talent. So most of the speakers will be 2SLGBTQIA+ and the content will focus on the experience of being 2SLGBTQIA+. All of the event learning outcomes are about how to succeed in the workplace as an out leader. If you don't identify as 2SLGBTQIA+ but think you could get something out of that experience we want you with us.
This sounds intense. I know about my own identity, but not much about the 2SLGBTQIA+ communities more broadly. Will I be totally lost?
At Pride at Work Canada we hear the same thing over and over from 2SLGBTQIA+ professionals: "Everyone at work expects me to be an expert on the community just because I'm insert identity here!" So don't worry, we don't expect you to come to THRIVE 2023 with encyclopedic knowledge of queer and trans communities. Hopefully you'll learn more about the community from the conference content and your fellow attendees. We'll share some Community Guidelines before the event to make sure you have positive interactions with other attendees, regardless of your experience.
If you want to brush up on your vocabulary, learn about the history of 2SLGBTQIA+ rights in Canada or just feel more prepared for the event, try completing some of Pride at Work Canada's elearning courses in preparation for THRIVE 2023.
APPLICATION
The process by which those interested in participating will open on Tuesday, December 13, 2022. The deadline for applications will be Friday, February 17, 2023. Those selected for the THRIVE cohort will pay a participation fee of $1500 (+ tax) for employees of Pride at Work Canada's Proud Partners and $2000 (+ tax) for employees of other organizations, due upon acceptance.
Disclosure: the application form is available only in English because THRIVE will be offered exclusively in English.
The application process is closed.
Questions about THRIVE 2023 or any of our upcoming events can be directed to info@prideatwork.ca.