Toronto Community Housing Corporation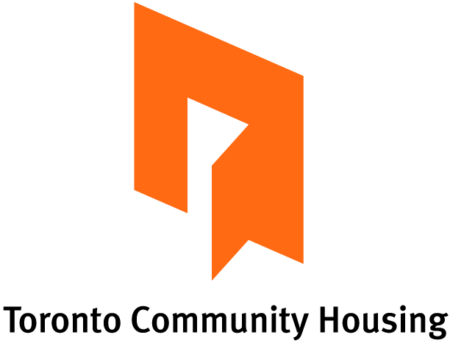 Toronto Community Housing Corporation is Canada's largest social housing provider on behalf of the people of Toronto. The residents we serve come from diverse backgrounds and include seniors, families, singles, recent immigrants and people with a range of special needs. We connect residents to community services, supports and opportunities that help them thrive, providing real social value. Our employees work hard every day to provide homes and services that make a difference in residents' quality of life. Through our work with many partners, we also build vibrant communities and help make our city a great place to live.
We succeed because of the extraordinary people who work here. Our employees are passionate about their work and fully committed to building better homes, better neighborhoods and a better Toronto for all. Working at Toronto Community Housing means collaborating with teams across the organization toward the common goal of providing quality homes and services that meet residents' needs. Our employees are flexible problem-solvers who can respond to a dynamic work environment that, while challenging, is also highly rewarding.
Diversity at Toronto Community Housing
Toronto Community Housing is committed to building and fostering a fair and inclusive workplace which values diversity and encourages respect for dignity, beliefs, and ideas. Toronto Community Housing recognizes the value of identifying and removing barriers and promoting inclusion in the workplace.>
Inclusion, Diversity, Equity, and Accessibility are essential in creating a safe, welcoming, and high performing organizational culture. We are working towards creating a more equitable workplace with our Equity, Diversity, and Inclusion Strategy. We are committed to confronting anti-black racism with our Confronting Anti-Black Racism (CABR) Strategy and our Centre for Advancing the Interests of Black People. We are ensuring Truth, Reconciliation, and Justice by meeting our requirements under the Truth and Reconciliation Commission of Canada: Calls to Action and the Calls for Justice.
Vision for the Future
We are committed to continuing to build trust and foster relationships with staff members to ensure that all unique needs are being met and our employees are valued, respected, and listened to as we build new and inclusive practices.
Diversity is an important value of the organization, where each employee is respected and valued for their differences. Toronto Community Housing is committed to enhancing workplace diversity and fostering a workplace that is representative of the resident population it serves. A diverse workplace benefits employees by allowing them to feel valued for their differences by the organization and creating opportunities for advancement.
The organization is committed to identifying and removing barriers for equity-deserving employees in all aspects of employment, especially those around recruitment, advancement, and retention. Historically, certain groups of people experience barriers to employment and may be underrepresented in the workplace. These groups include persons with disabilities, racialized persons, women, Indigenous people, 2SLGBTQIA+ communities, and persons caring for elder and child dependents. The selection of these groups does not preclude the possibility of addressing systemic discrimination for other historically underinvested groups.
We are proud to be a Partner of Pride at Work Canada as we recognize the strength in working with community partners to achieve our equity, diversity, and inclusion goals.