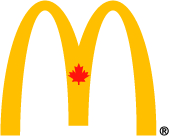 McDonald's Restaurants of Canada Limited and its national network of Canadian franchisees own and operate more than 1,400 quick service restaurants and employ more than 80,000 Canadians coast-to-coast. More than 80% of our Canadian restaurants are owned and operated by individual McDonald's entrepreneurs. McDonald's Canada has consistently been named one of Canada's 50 Best Employers by AON Hewitt. We have also been recognized as one of the Best Workplaces in Canada for Women by the Great Places to Work Institute. McDonald's serves more than 2.5 million Canadians every day.
COMMITMENT TO DIVERSITY
At McDonald's Canada people are the foundation of our business. Our goal is for all our people to work and live to their full potential. We believe that leaders hold themselves accountable for learning about, valuing and respecting diversity on both sides of the counter. At McDonald's Canada, diversity and inclusion has always been an important part of our culture – from the crew room to the Board Room. Through our partnership with Pride at Work Canada, we are furthering our commitment to build an environment of equality and acceptance for all McDonald's Canada employees. Our philosophy has always been to "bring your whole self to work." By doing so, we encourage an open and accepting workplace that allows everyone to contribute their personal best.
VISION FOR THE FUTURE
At McDonald's Canada we provide opportunity, nurture talent, develop leaders and reward achievement. We believe that a team of well-trained individuals with diverse backgrounds and experiences, working together in an environment that fosters respect and drives high levels of engagement, is essential to our continued success and to the happiness of all our people.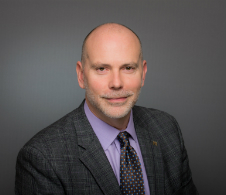 The McDonald's brand and guest experience in Canada is a reflection of the diverse make up of our country. At McDonald's Canada, we encourage all our people to "bring their whole self" to work. By doing so, we believe we provide the best working environment for our people – one that embraces diversity in all its forms and one that leads to ongoing business success. As an LGBT executive at McDonald's I know first-hand that the company fully supports and encourages an inclusive work and social environment. At McDonald's Canada diversity and inclusion isn't something we pay lip service to, it's the way we conduct ourselves every day.
Richard Ellis
Senior Vice President