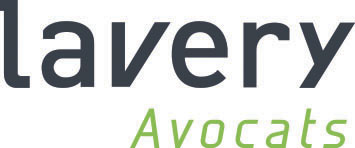 Founded over 100 years ago, Lavery is the largest independent law firm in Quebec and serves national and international clients with close to 200 lawyers based in Montreal, Quebec City, Sherbrooke and Trois-Rivières. Over the course of its history, Lavery has always been able to seize opportunities for growing and distinguish itself through its know-how, the excellence of its services and its ability to react quickly to new situations. In March 2014, this responsiveness enabled the firm to integrate the expertise of more than 50 lawyers, a major human addition devoted to serving the needs of the business community.
COMMITMENT TO DIVERSITY
Lavery is committed to provide a work environment favourable to diversity in which each member of the firm can realise his or her full potential. Inclusion and tolerance are core values to Lavery which apply to all decisions regarding employment, including recruitment and selection, training and development, performance evaluations, compensation and promotions, but also to all aspects of the client relationship.
VISION FOR THE FUTURE
Lavery understands that diversity enriches the workplace and leads to improved client services. Learning about and adapting to our diverse backgrounds and the traits that distinguish us from one another makes us better people, better service providers, and better positioned to attract and retain talent and respond to a changing market for legal services. Lavery will ensure that its commitment to diversity and inclusion remains embedded in all its activities and will thrive to seek new and innovative means to promote these values both internally and externally.