Dentons Canada LLP is a leading business and litigation law firm. We have more than 500 lawyers in six full service offices located in Canada's key business sectors, and over 2500 lawyers and professionals in 79 locations across 52 countries dedicated to providing clients a high quality service.
COMMITMENT TO DIVERSITY
Over the years, Dentons Canada has developed a robust and engaging diversity and inclusion initiative aimed at attracting a diverse population and providing a work environment which embraces and celebrates individuals from varied backgrounds. We aim to:
Ensure that all members of the firm have the opportunity to develop their unique talents and nurture their ongoing success and the success of our firm
Increase the diversity of the individuals involved in the firm's decision making process
Educate and train our people to understand and become committed to diversity and inclusion
Dentons Canada is proud to be a founding member and the first law firm partner of Pride at Work Canada.
VISION FOR THE FUTURE
Dentons Canada continues to strive to be a workplace of choice and recognizes that simply making statements about diversity is not enough to ensure that people truly embrace inclusion in the workplace. In 2013, Dialogue LGBTA was launched across the country as an internal resource. Dentons believe the only real way to embrace change is to make sure inclusion is a part of our firm's culture, which is why Dentons Canada is dedicated to recruiting and cultivating top talent from all ethnicities, religions, genders, sexual orientations and capabilities.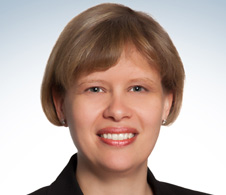 "At Dentons, we embrace a cross-section of cultures, ethnicities backgrounds, experiences and perspectives that reflect our diverse community," said Kate Broer, Dentons Partner and Co-chair of Dentons Canada National Diversity and Inclusion Initiative. "Diversity and inclusion are an integral part of Dentons culture and business strategy. We understand and appreciate the richness that comes from a workforce which values diversity and inclusion.",
Kate Broer
Partner and Co-Chair of Dentons National Diversity and Inclusion Initiative