Davies Ward Phillips & Vineberg LLP

COMMITMENT TO DIVERSITY
Davies is committed to fostering a diverse and inclusive culture within the firm, recognizing that diversity of thought has been a cornerstone of the firm's success. The firm and its members also participate in and support events in the broader community which promote diversity and inclusion, including: The Law Firm Diversity and Inclusion Network, in which member firms are committed to working together to promote diversity and encourage a culture of inclusion not only within their firms, but also in the broader legal profession; Out on Bay Street, which provides resources and opportunities for LGBT students and young professionals across Canada; University of Toronto's Internationally Trained Lawyers Program (ITLP), which provides a four-month placement to a foreign-trained lawyer who may face challenges seeking accreditation to practise in Canada; University of Toronto's LAWS (Law in Action Within Schools) program which provides a four-week summer placement for "at risk" youth from one of two downtown Toronto high schools; Black Law Students' Association of Canada (BLSAC), a national not-for-profit organization established to identify and work towards the removal of systematic barriers facing black people in relation to law school and the legal profession generally; AIDSbeat, a rock 'n roll battle of law firm bands and the legal community's largest annual charity event, having raised nearly $3 million for CANFAR, founded and co-chaired by Davies partner Patricia Olasker; and the firm works with both L'arche and The Summit School to provide employment for individuals with special needs. Davies supports the mission, vision and values of Pride at Work Canada and its recognition of the benefits of having a diverse workforce.
VISION FOR THE FUTURE
Through the firm's affiliation with Pride at Work Canada, Davies is furthering its commitment to its people and clients by supporting the development of a diverse workforce and maintaining an inclusive environment. Doing so will enable the firm to continue to attract and retain the most talented lawyers, law students and administrative staff to best serve Davies' clients in the constantly evolving global marketplace.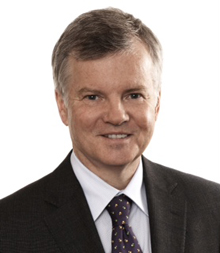 "At Davies, the creativity and different perspectives that are brought to our practice by individuals from diverse backgrounds and communities have helped to define who we are as a firm today. We believe that these will continue to be key factors that enable us to endure as market leaders in our chosen areas of practice and make our firm an exceptional place to work.",
Shawn McReynolds,
Toronto Managing Partner