For more than 200 years, Dalhousie's faculty and staff have contributed to a vibrant, purpose-driven community on our campuses in the heart of Halifax, in Truro/Bible Hill, Nova Scotia and in Saint John, New Brunswick. As Atlantic Canada's leading research-intensive university, we bring together the brightest minds from diverse perspectives to drive the region's intellectual, social and economic development. We are committed to fostering a respectful and inclusive space for everyone who works or studies with us. By working together, we're able to make a difference every day — at home, across the country and around the world.
COMMITMENT TO DIVERSITY
Dalhousie is strengthened in its diversity, which is why the university's Strategic Direction prioritizes fostering a culture of diversity and inclusiveness. Through its Diversity and Inclusiveness Strategy, Dalhousie strives to create a more equitable, diverse and inclusive environment by focusing on four primary pillars – climate; student access & success; education & research; and structures.
Dalhousie is committed to employment equity and takes active measures to eliminate discrimination and to reverse the historic under-representation of Indigenous peoples (especially Mi'kmaq), members of racialized minority groups (especially historic African Nova Scotians), persons with disabilities, women, and persons of minority sexual orientations and/or gender identities (SOGI) within its workforce.
VISION FOR THE FUTURE
Dalhousie's excellence will depend on whose voices, perspectives and histories are reflected in our workplaces, classrooms and research, by the accessibility of our infrastructure and supports and by the strength of our relationships with one another.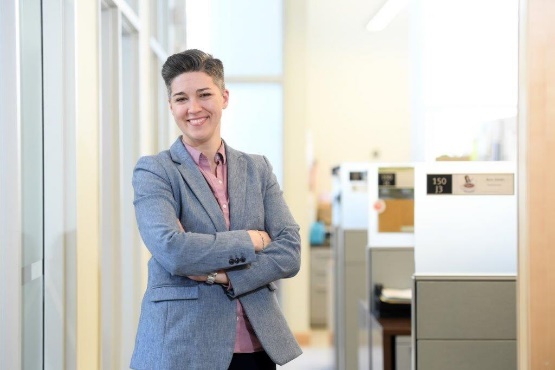 "Audre Lorde said `You become strong by doing the things you need to be strong for.` We want our equity, diversity and inclusiveness efforts to make us stronger for our students, faculty and staff at Dalhousie. We don`t have the luxury of waiting; they need us to be stronger today."
Jasmine Walsh,
Assistant Vice-President, Human Resources,
Dalhousie University