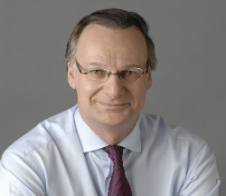 At Accenture, we believe that our strength is in our diversity, with each person bringing their distinct experience, talents and culture to the table. Providing a workplace of equality is fundamental to our core values and to who we are as a company. In this context, we strongly support our LGBT employees and are committed to educating all of our people about the LGBT community.
---
Pierre Nanterme
Chief Executive Officer
Accenture
Accenture is a leading global professional services company, providing a broad range of services and solutions in strategy, consulting, digital, technology and operations. Accenture's 360,000+ people serve clients in more than 120 countries
COMMITMENT TO DIVERSITY
Ensuring an inclusive environment for lesbian, gay, bisexual and transgender (LGBT) employees across the globe is a key and integral part of Accenture's global inclusion and diversity strategy
. We are committed to raising awareness and educating our Accenture people about our LGBT community, while simultaneously supporting our LGBT employees worldwide. This commitment reflects our core values, which shape our culture, define our character and foster our ability to help our clients achieve high performance.
To increase the engagement of our LGBT employees in local communities and geographies we sponsor 
a global LGBT Network
 and offer a support community for transgender employees. We are also one of a handful of companies in Canada to provide full transgender benefits coverage. In addition, we run a global mentorship program for LGBT employees, provide professional development opportunities targeted specifically towards the LGBT community and run a robust supplier diversity program.
We also run an 
LGBT Ally Program
 where employees outside of the LGBT community act as catalysts for inclusion and raising awareness for LGBT equality. Thousands of employees from around the world currently participate in the program. Accenture is proud to be a corporate leader in supporting our LGBT employees and the broader LGBT community.
Accenture's commitment to inclusion and diversity and to the LGBT community has been recognized by a variety of organizations, including the Human Rights Campaign's 
2016 Corporate Equality Index
, where we earned a perfect score for the ninth consecutive year. In 2015 Accenture was also ranked one of the 
Top 10 companies for LGBT inclusion
 by DiversityInc and one of 
Canada's Best Diversity Employers
. For information about LGBT at Accenture visit 
www.accenture.com/lgbt
 or download our brochure 
Fostering a Workplace of Equality for our LGBT Employees.
VISION FOR THE FUTURE
Inclusiveness will always be at the core of everything we do at Accenture. As rights for LGBT people and same-sex couples expand globally, our ability as a global company to be proactive and address gaps will continue to set us apart in the workplace. Guided by our visionary leadership, we continue to seek opportunities to extend our policies of inclusion and diversity. We measure and monitor the level of engagement of our LGBT employees where permitted and constantly ensure that the right programs are in place to support a workplace of equality. It is through our diverse and deeply skilled talent pool that Accenture's quest for high performance— and the ability to help our clients achieve high performance—is possible.