National Member Webinar: Intersectionality in the Workplace: Broadening the Lens of Inclusion

National Member Webinar: Intersectionality in the Workplace: Broadening the Lens of Inclusion
April 13, 2022 @ 12:00 pm

-

1:00 pm
Wednesday, April 13, 2022, from 12 PM to 1 PM EDT – this event is exclusive for employees of our Proud Partners and Community Partners.
For Diversity, Equity, and Inclusion (DE&I) efforts to be truly impactful, we all need to better understand and apply the concept of intersectionality to our workplaces.
When some people face prejudice, the targeted characteristics overlap. This makes the experiences of discrimination or oppression unique. For example, a woman with autism an autistic woman, a woman of colour or an older transgender person can face prejudice due to their overlapping social identities. What's more, how a woman of colour experiences gender discrimination is different from how a white woman will experience it.
Therefore, people leaders, DE&I or HR leaders must make room for intersectionality within their DE&I or belonging practices. If you ignore intersectionality, you're overlooking the reality of your employees' experiences at work and in communities. Join Elise Ahenkorah, award-winning Inclusion Strategist and Speaker to learn thought-provoking and practical tips to build a workplace where everyone can thrive.
This interactive training is designed to better equip leaders and teammates with:
Understanding what intersectionality is
Importance of intersectionality to the workplace, employee retention, engagement and DE&I and belonging initiatives
How to embed intersectionality into your workplace culture, systems, DE&I initiatives, and individual daily actions
Identifying resources to learn more
Audience:
All employees of our Proud Partner and Community Partner organizations
Diversity, Equity & Inclusion professionals
Employee Resource Group members
Presenter: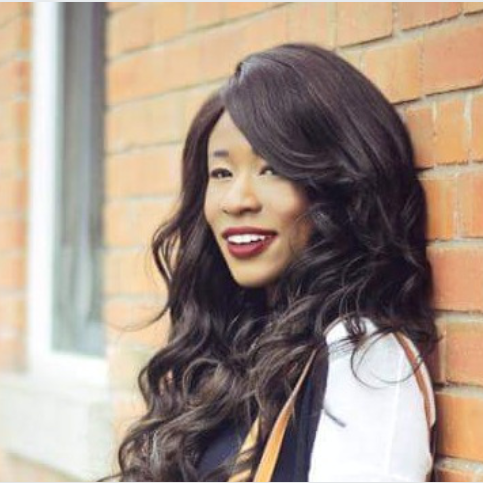 Elise Ahenkorah (she/her), Inclusion Strategist and Speaker, inclusion FACTOR

Elise Ahenkorah is an award-winning diversity, equity, and inclusion (DE&I) strategist, speaker, and founder of #shemeets, a women-of-colour entrepreneurship resource group. She is educated in Law & Justice, International Relations, Change Management and is completing her MBA in Strategy. She is also an alumnus of Cornell University's coveted diversity and inclusion strategic planning program.

As the Inclusion Strategist of inclusion FACTOR, Elise Ahenkorah uses data-driven strategies to show how an inclusive workplace increases the bottom line and employee satisfaction. With inclusion FACTOR, Elise translates a company's vision into measurable and practical DE&I tactics aligned with business and talent retention outcomes.

Her clients include Saje Natural Wellness, Hootsuite, IBM, EPICURE, Calgary Film Festival, Avenue Magazine, Evans Hunt Marketing Agency, Calgary Police Commission, Avenue Calgary, City of Toronto, University of Calgary, IABC, Magazine Association of BC, Alberta Magazine Publisher Association, Law Society of Saskatchewan, Leftovers Foundations, Fresh Routes, HDR International – to name a few.

In her 15 year career, Elise has covered diverse grounds in progressively senior roles in communications, marketing, stakeholder engagement, strategic planning, and DE&I for public and private sector organizations.

Elise's innovative DE&I strategies and community contributions have been recognized by the Black Business and Professional Association, International Association of Business Communicators, Canadian Centre for Diversity, the University of Calgary, and the UN of Canada.

Last year, Elise was recognized for her impact with #shemeets as a L'Oréal Paris Woman of Worth Canada honouree. Most recently – Avenue Calgary recognized Elise as a Top 40 Under 40 finalist due to inclusion FACTOR's impact and reach.


Registration for this event has closed.
This event is exclusive for employees of our Proud Partners and Community Partners. If you would like to register after the deadline, please send an email to info@prideatwork.ca