African Centre for Refugees in Ontario-Canada (AFCROC)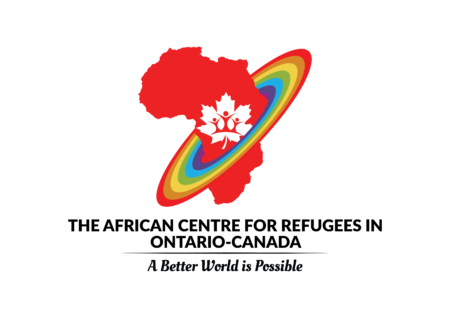 African Centre for Refugees in Ontario-Canada (AFCROC)
109B Knox Avenue
Toronto ON M4L 2P1 CANADA
T. +1 647 806 8013
africancentre4refugees@gmail.com
info@africancentre4refugees.org
The
African Centre for Refugees in Ontario Canada
is a registered not-for-profit and non-sectarian African Lesbian, Gay, Bisexual, Transgender, Intersex and Queer (L.G.B.T.I.Q+) community organization that supports vulnerable refugees from the African continent with humanitarian assistance to unite as a harmonious community to create a friendly and supportive environment. We aim at addressing interests of African L.G.B.T.I.Q+ refugees and other persons in Ontario from the moment they enter the country until they are integrated into the Canadian setting following the IRCC agency of the Canadian Government. Our organization is a place of consultation as well as mutual encouragement and support for the L.G.B.T.I.Q+ and other people. We welcome everyone despite your nationality, gender, race, religion, ethnicity, beliefs or sexual orientation.
MISSION
To promote meaningful African LGBTIQ youth engagement in provincial programing for sustainable development.
VISION
To create an African Healthy LGBTIQ generation of healthy youths proactively involved in the Canadian transformation.