Technologist, Engineering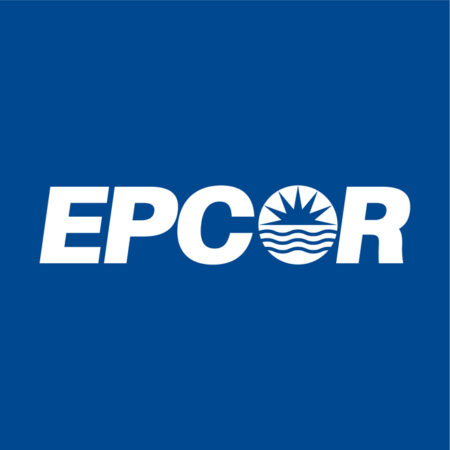 City : Edmonton
Category : Permanent Full Time
Industry : Utilities
Employer : EPCOR
Highlights of the job
The EPCOR Water Services group has an opportunity for a Technologist, Engineering to join the One Water Planning team.  We will be accepting applications from both Internal and External candidates. This is for a permanent full-time position that will be working primarily from the EPCOR Tower in downtown Edmonton.  After successful completion of the probationary period, this position may be eligible to participate in the Where We Work hybrid program.
In the Technologist, Engineering role, you will be accountable for asset condition analysis and mapping condition to EPCOR Water Services (EWS) risk frameworks to support capital prioritization and corporate reporting needs. This includes providing updated listings by asset type throughout the year with time spans of up to 3 months.
You will also be involved in developing and running asset risk analysis models, including clearly identifying analysis assumptions and accuracy expectations.  You are also supporting the creation of capital program backlogs and supporting business case development to secure needed capital funds.  This position involves creating reports for regulatory reporting needs, including asset inventories, carried risk reporting and any other asset and risk reporting needs.
What you'd be responsible for
This position supports one of the three main asset areas, Linear Potable Water Distribution and Transmission, Linear Sanitary & Storm Collection, or Plant Infrastructure.  One area will be assigned as a focus area, but awareness of other areas is expected to support overall Risk Framework team needs. Other key accountabilities of the role include, but are not limited to:
Ensuring the delivery of optimal results against appropriate performance metrics by:

Recommending investment strategies to balance risk exposure across the asset areas.
Identifying priorities for investment across the asset areas.
Improving accuracy of risk models over time by comparing against industry practice developments, identifying gaps and identifying methods to address them.

Reviewing, developing and issuing asset management and risk reports for area of water cycle assigned, to support Engineering and Operations prioritizing annual work (project and O&M activities).

Presenting and assisting all other areas in understanding the risk models in use, gathering feedback on any concerns or suggestions for improvement and assessing model adjustments.

Identifying and documenting methods to report on overall risk exposure and methods to monitor report accuracy and work completion targets.
What's required to be successful
Qualifications, experience and behaviours you possess are:
Completion of a two (2) year diploma in Engineering Technology (or related) from a recognized educational institute

Institute of Asset Management (IAM) Certificate.

Candidates that do not have this certificate may be considered. The successful candidate will have 2 years of their start date to obtain.

Experience that includes:

At least 7 years' experience in utility and/or asset risk management.
Asset management and risk assessment techniques.
Geospatial mapping and analysis, preference to GIS software such as ArcGIS Pro, ArcMap.Database use and management, with analytical, reporting/ dashboarding and visualization skills.
With Business Intelligence (BI) applications - must be able to connect and visualize data and seamlessly infuse the visuals into the apps EPCOR uses daily.
Regulated utility management and business case development.

Solid verbal and written skills, including technical report writing.

Demonstrated ability to:

Present complex concepts to a variety of stakeholders and cross-functional teams.
Accept constructive feedback and improve assessment methods
Assess and manage broad system assessments.

Proven skills that include:

Analytical assessment.
Change management.
Organization and time management.
Industry research and ability to synthesize into actions/strategies.

Demonstrated understanding of water cycle utility systems, including One Water Cycle primary risk drivers.

Other important facts about this job


After successful completion of the probationary period, this position may be eligible to participate in the Where We Work hybrid program.
Jurisdiction: CSU52
Class: T3
Wage: starting at $50.31 per hour. 
Please note final wage will be determined at the time of selection and is based on a number of factors as outlined in the CBA that can be found online.
Hours: Monday to Friday 37.5 hours per week
Current EPCOR Employees please ensure that you are using your "@epcor.com" email address for Seniority Purposes.
Learn more about Working at EPCOR!
Follow us on LinkedIn, Twitter, Glassdoor or Facebook!
#LI-TA1
Please note the following information:
A requirement of working for EPCOR is that you are at least 18 years of age, successfully attained a high school diploma (GED, or equivalent level of secondary education) and legally entitled to work in Canada. (A copy of a valid work permit may be required.)

If you are considered for the position, clearance on all applicable background checks (which may include criminal, identity, educational, and/or credit) and professional reference checks is required. Some EPCOR positions require an enhanced level of background assessment, which is dictated by law. These positions require advanced criminal record checks that must also be conducted from time to time after commencement of employment.

A technical/practical assessment may be administered during the selection process and this exercise will be used as a part of the selection criterion.
To meet the physical demands required of some positions, candidates must be in good physical condition and willing to work in all weather conditions. Clearance on pre-placement medical and drug and alcohol testing may be required.