Technician – Specialist, Senior Facility Technician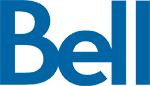 City : Toronto, Ontario
Category : Technicians
Industry : Telecommunications
Employer : Bell
Req Id: 382971

At Bell, we do more than build world-class networks, develop innovative services and create original multiplatform media content – we advance how Canadians connect with each other and the world.

If you're ready to bring game-changing ideas to life and join a community that values, professional growth and employee wellness, we want you on the Bell team.

Corporate Services is at the centre of the action, providing the support that enables Bell's industry leadership. Our Corporate Security & Responsibility, Communications, Human Resources, Procurement & Value Creation and Real Estate teams work collaboratively to drive our corporate strategy forward.
 
Name and description of the hiring department:
The Real Estate Services group is located in the Corporate Services division of Bell Canada, and manages the real estate portfolio of BCE and its subsidiaries. Our mandate is to provide all Bell Canada and BCE employees with efficient and dynamic work environments while helping the company meet its business objectives by optimizing its real estate portfolio. We are also responsible for the reliability of electro-mechanical systems and general maintenance of building infrastructure, including employee workspace, telecommunications facilities and equipment storage.
Job Duties / Accountabilities:
Ensure zero network failures through a prudent maintenance and operating program

Maintain optimum working environment for building occupants

Analyze and troubleshoot building systems alarms; perform inspections, safety checks, minor replacements, overhauls, adjustments and repairs to mechanical (including HVAC), plumbing, electrical, pneumatic, life safety, direct digital control (DDC) and water treatment systems

Perform and document Preventative Maintenance Routines and repairs for the various building systems

Operate mechanical and electrical equipment, including among other things: power generators, Uninterrupted Power Source (UPS), transfer switches, breakers and chillers. Assist Manager-Operations in establishing capital replacement programs

As required, assist Project Manager and Manager-Operations with projects and tenant moves: design development, bidder site tours, start up meetings, construction activities, turnover and commissioning. During project works, ensure correct and safe operation of equipment and maintain warranty requirements

Assist Manager-Operations to maintain equipment documentation: as-built drawings, specifications, shop drawings, operation manuals, samples and warranties

Ensure that all mechanical, electrical and storage rooms are kept clean and organized. Ensure that all building systems equipment are kept clean and organized. Maintain stock of vital consumable components: fuses, breakers, light bulbs, switches, belts, etc.

Assist Manager-Operations with analysis, audits and documentation of contractor performance

Respond to tenant service requests (work orders) in a timely manner. Ensure customer satisfaction by obtaining direct feedback. Close work orders upon completion of task

Assist Manager-Operations with procedures and programs: Emergency Operations Procedures (EOP), Health and Safety, crisis simulations, Key Facility Assessments, Specific Method of Procedures (SMOP), Standard Operating Procedures (SOP), etc.

Assist Manager-Operations with Risk Management Inspections and annual Property Inspections

Act with a focus on customer satisfaction

Plan and manage time and priorities effectively and efficiently

Use excellent interpersonal skills to work equally well with tenants, unionized employees, union representatives, trades and executives

Essential Qualifications / Competencies:
Building Environment Systems (BES) or Building System Engineering Technology college diploma or other pertinent field of studies or an equivalent combination of education and experience

Valid refrigeration mechanic license (HVAC) 313A with excellent experience or electrician 309A or 442A license with excellent experience as a construction and maintenance electrician or industrial electrician or equivalent experience. (In addition, stationary engineer license may be required)

Fluent in English

Hold a valid driver's license - Class G

Possess good manual dexterity and able to work with different hand tools

Capable to lift and carry heavy weight

Capable to climb and carry ladders

Capable to kneel and bend and work in areas with restricted movement

Capable to safely execute all functions/aspects of the job and meet all safety requirements associated with the work equipment

Intermediate knowledge in electro-mechanical systems and general maintenance of building infrastructure

Excellent knowledge on troubleshooting (detail and process oriented)

Intermediate knowledge to operate Digital Control Systems

Intermediate knowledge of Microsoft Office

Ability to work autonomously and with minimal supervision

Ability to communicate clearly and concisely, both orally and in writing

Ability to make decisions promptly and manage risks while under pressure

Working Conditions:
80 hours per 2 weeks / 8 and 12 hours shifts

The candidate must be able to work outdoors in various weather conditions and may be called upon to work variable schedules according to business needs, to participate in a standby program and to work overtime as needed

The successful candidate must have physical capacity to safely execute all function/aspect of the job and meet all safety requirements associate with equipments that he will use during his work
Note that many working conditions are subject to terms outlined in the collective agreement.
Job location address: 100 Wynford Dr, Toronto (Ontario)
​#EmployeeReferralProgram

Adequate knowledge of French is required for positions in Quebec.
Additional Information:
Position Type: Union
Job Status: Regular - Full Time
Job Location: Canada : Ontario : Toronto
Flexible work profile: Full-time in office (meaning that you will be required to perform your work on-site)
Application Deadline: 10/04/2022
Please apply directly online to be considered for this role. Applications through email will not be accepted.
At Bell, we don't just accept difference - we celebrate it. We're committed to fostering an inclusive, equitable, and accessible workplace where every team member feels valued, respected, and supported, and has the opportunity to reach their full potential. We welcome and encourage applications from people with disabilities.
Accommodations are available on request for candidates taking part in all aspects of the selection process. For a confidential inquiry, simply email your recruiter directly or recruitment@bell.ca to make arrangements. If you have questions regarding accessible employment at Bell please email our Diversity & Inclusion Team at inclusion@bell.ca.
Created: Canada, ON, Toronto
Bell, one of Canada's Top 100 Employers.