Talent Acquisition Coordinator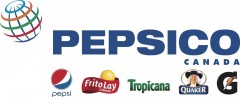 City : Peterborough
Category : HR
Industry : Food and Beverage Industry
Employer : PepsiCo Canada
Overview
The Talent Acquisition Coordinator contributes to the success of the PepsiCo Foods Canada team by executing staffing initiatives with the goal to increase PFC's potential for success in all areas of attraction and selection. Reporting to the Senior Human Resources Manager, the Talent Acquisition Coordinator will provide recruitment and Human Resources support for Ontario Quaker Supply Chain Operations.
The position is based in Peterborough, ON. The ideal candidate is a recent graduate that is creative, a self-starter and possesses strong multitasking skills.

What you can expect from us:
Competitive compensation, and vacation time

A flexible working environment that promotes a healthy work-life balance

A dynamic and inclusive culture that promotes you to bring your whole-self to work

A supportive team that will encourage your professional growth and development

An opportunity to be meaningful and impactful within your work and projects

An opportunity to give back to the community with our Always on Volunteer 360 Program

An organization that aims to use their scale, reach and expertise to build a more sustainable world
The Company
PepsiCo Canada is recognized as one of Canada's top 100 employers. PepsiCo products are enjoyed by consumers more than one billion times a day in more than 200 countries and territories around the world. Our product portfolio includes 22 world-famous, billion-dollar brands; from Gatorade to Quaker, Tropicana to Lay's and more. We make hundreds of enjoyable foods and beverages that are loved throughout the world. PepsiCo's effort to help build a more sustainable food system represents a key element of the company's broader vision of accelerated, sustainable growth known as Winning with Purpose. As part of this vision, PepsiCo is striving to be a better company by further integrating purpose into the core of its business and brands and doing even more for people and the planet. Our purpose efforts include fostering a diverse and inclusive work environment, supporting the communities where we live and work, and improving choices in our portfolio through reformulations and new products.

At PepsiCo Canada, we are focused on delighting our consumers by delivering high-quality products and exciting brand campaigns. Our people are critical to our success and by supporting their personal growth and development and providing them with the tools they need to succeed, PepsiCo Canada is a company you'll be proud to join!


Responsibilities
What you'll be working on:
Manage the full cycle recruiting process, including: posting positions, screening resumes, providing short lists to hiring managers, scheduling/conducting interviews, creating offer letters and employee files, and processing background checks

Manage and execute full-cycle salaried role recruitment for L2-L10 positions

Implement the delivery of client focused, cost effective and timely recruitment services for all hourly positions.

Support the forecasting, planning, and execution processes for staffing requirements for Ontario Quaker Supply Chain Operations

Develop and implement the delivery of client focused, cost effective, and timely recruitment strategy and services for all hourly positions; leverage social media channels, career fairs, recruitment marketing techniques, and alternative recruitment/sourcing methods to drive the flow of quality candidates.

Administer, sort, track, file and acknowledge all applications via the Candidate Management System

Lead the execution of Ontario Quaker Campus and Co-op recruitment programs

Coordinate and facilitate New Employee Orientation initiatives and integration of new employees

Act as SAP/MyHR(SuccessFactors) systems support for Managers and Employees, ensure accuracy of data and mapping within HRIS

Support the HR team with the implementation and roll-out of new and existing HR programs
Support National HR core process projects and HR analytics (reporting)

Support with research, analyzing and resolving payroll related problems or questions

Onboarding Support for the Quaker Supply Chain

Learn and execute payroll coverage including vacation coverage & some stat holiday coverage

HR Team support as required
Qualifications
Who's a good fit for the team:
Bachelor's Degree Required, preferably in Human Resources or Business

Two years of experience in full-cycle recruitment or HR Generalist capacity

Experience in strategy development and execution

Solid knowledge of hiring practices and employment legislation

Ability to prioritize and manage a variety of differing tasks

Demonstrated team player, critical thinker, and willingness to learn and drive results

Excellent interpersonal, organization and written communication skills

Ability to maintain a high level of confidentiality

Demonstrated computer proficiency: Microsoft Office Suite
#LI-CDNFoods
#PepsiCorporate