SUN LIFE FINANCIAL ADVISOR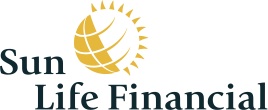 City : Abbotsford
Category : Full-time
Industry : Finance
Employer : Sun Life Financial
Vous êtes unique, comme le sont votre parcours, votre expérience et votre façon de voir les choses. Ici, on vous encourage et on vous motive à donner le meilleur de vous-même, et on vous donne les moyens de le faire. Vous travaillerez avec des collègues dynamiques – experts dans leur domaine – qui sont impatients de partager leurs connaissances avec vous. Vous aurez des gestionnaires inspirants qui vous aideront à développer votre potentiel et à atteindre de nouveaux sommets. Chaque jour, vous aurez de nouvelles occasions de rendre la vie de nos Clients plus radieuse – ils sont au cœur de tout ce que nous faisons. Découvrez comment vous pouvez faire une différence dans la vie des gens, des familles, des collectivités – ici et partout dans le monde.
Description de poste:
Req#JR00034426 FC028Fraser Valley
What's holding you back from building your own business?
Take control of your life and determine your own success. Enjoy financial independence and work life balance.
As a Sun Life advisor, you'll receive exceptional training and support to help build your business, competitive compensation, and ongoing recognition for your achievements.
Let's talk. This could be the start of something great!
What's in it for you?
Be in charge of your own business and income opportunities
Dedicated leadership support and head office specialists
Great peer-to-peer networking, educational and training opportunities
Industry leading technology and business services
National advertising and personalized marketing collateral
An innovative 'level commission' structure that can provide you with an ongoing stream of income, right from day one
Access to group savings, stock ownership program and benefits plans
What you'll do:
Grow your business by prospecting within your network and in your community
Meet with prospects and Clients to review their goals
Provide trusted advice about the right life and health insurance products to protect against risk
Deliver personalized, ongoing financial solutions to help clients work toward their long-term investment and retirement goals
Build and grow your business through referrals
What we're looking for:
Self-motivated, highly driven and entrepreneurial
Goal-oriented with a strong work ethic
Continuous learner with a deep interest in client needs
Ability to develop and maintain relationships
Excellent communication skills
Persuasive, able to motivate others to action
Business development and prospecting skills
Strong sales orientation and a passion for putting clients first
As this position is posted in several locations, we specify that bilingualism (French, English, both oral and written) is required for Quebec only to answer calls from English and French-speaking Clients across Canada or worldwide.
We want to hear from you!
Learn more and APPLY at www.sunlife.ca/becomeanadvisor
To be contracted as a Sun Life advisor, you must be legally entitled to work in Canada.  Sun Life will not sponsor your application for authorization to work in Canada, including for a work permit or permanent residency. 
The Sun Life advisor role is 100% commission-based.  The possible salary disclosure provided by this job board does not apply. 
#LI-GJ1
Catégorie d'emploi:
Vente directe
Fin de l'affichage: