Specialist, US Corporate Tax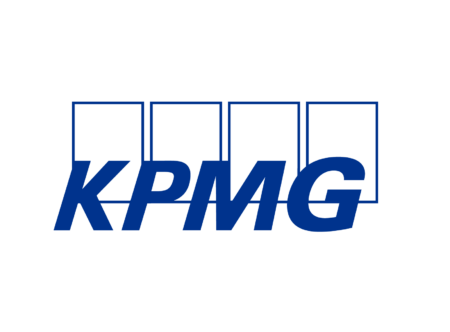 City : Vancouver
Category : Tax
Industry : Finance
Employer : KPMG
Overview
You've got big plans. We have opportunities to match, and we're committed to empowering you to become a better you, no matter what you do.

When you join KPMG you'll be one of over 219,000 professionals providing audit, tax, advisory and business enablement services across 147 countries.

With the support to do things differently, grow personally and professionally and bring your whole self to work, there's no limit to the impact you can make. Let's do this.

The opportunity:

Our Greater Vancouver US Corporate Tax practice in assists organizations in deciding which US corporate structure will be the most effective from a tax perspective – subsidiary, branch, or joint-venture partnership; assists clients in choosing effective methods of capitalization and financing that are efficient; and assists clients with the US tax compliance requirements.

We're looking for someone with an entrepreneurial spirit who believes relationships in both business and community have been central to their success to join our growing practice and continue to build their personal brand as a significant trusted business advisor in our community.
What you will do
Participate in a broad range of complex and challenging US tax work, requiring significant analysis, assessment, and quantification.

Preparing or reviewing US corporate and partnership tax returns for multinational clients, US tax provisions for public and private companies.

Working closely with Managers and Partners on tax planning and advisory engagements.

Work closely with leading tax practitioners in their field and have excellent career growth prospects and mentoring opportunities.
What you bring to the role
Minimum 2 years' experience in a public accounting firm.

Is in process of obtaining a US CPA designation, Enrolled Agent or US Masters of Tax.

Excellent written and verbal communication skills.

Demonstrated leadership and team building skills.

Strong time-management abilities and self-motivation.

Demonstrates the ability to handle multiple priorities.

Is keen to assist in the development and implementation of tax planning strategies for various clients.

Willingly takes on and learns new skills by researching a wide variety of tax issues.

Excellent client service skills with an aptitude to understand the clients' business and maintain strong client relationships.
Keys to your success:

Individuals who take deep personal accountability for their work, have a passion for excellence, driven to achieve their full potential and understand the value of building relationships with clients, future clients, their communities, the global firm and each other. A KPMG professional should have all the following characteristics:

Strong work ethic

Thrive on challenges

Dedicated to providing outstanding client service
Learn more about where a career at KPMG can take you.
Our Values, The KPMG Way
Integrity, we do what is right | Excellence, we never stop learning and improving | Courage, we think and act boldly | Together, we respect each other and draw strength from our differences | For Better, we do what matters
KPMG in Canada is a proud equal opportunities employer and we are committed to creating a respectful, inclusive and barrier-free workplace that allows all of our people to reach their full potential. A diverse workforce is key to our success and we believe in bringing your whole self to work. We welcome all qualified candidates to apply and hope you will choose KPMG in Canada as your employer of choice. For more information about Inclusion, Diversity & Equity in Recruitment, please click here.
For general recruitment-related inquiries, please contact the HR Delivery Centre at ca-fmkpmgcandinquiry@kpmg.ca.
If you have a question about accessible employment at KPMG, or to begin a confidential conversation about your individual accessibility or accommodation needs through the recruitment process, we encourage you to visit our accessibility page.