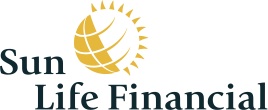 City : Toronto
Category : Full-time
Industry : Finance
Employer : Sun Life Financial
Vous êtes unique, comme le sont votre parcours, votre expérience et votre façon de voir les choses. Ici, on vous encourage et on vous motive à donner le meilleur de vous-même, et on vous donne les moyens de le faire. Vous travaillerez avec des collègues dynamiques – experts dans leur domaine – qui sont impatients de partager leurs connaissances avec vous. Vous aurez des gestionnaires inspirants qui vous aideront à développer votre potentiel et à atteindre de nouveaux sommets. Chaque jour, vous aurez de nouvelles occasions de rendre la vie de nos Clients plus radieuse – ils sont au cœur de tout ce que nous faisons. Découvrez comment vous pouvez faire une différence dans la vie des gens, des familles, des collectivités – ici et partout dans le monde.
Description de poste:
Position Title:                 Software Engineer
Role Summary:
At Data & Analytics Engineering our team is focused on enabling analytics at Sun Life through delivering robust, scalable, secure and reusable platforms and services that operate within our Enterprise Cloud, API and DevOps environments.
We are looking for a Software Engineer to join our fast paced and high performing Data Engineering team to provide data and analytics capabilities to our business. You will use your engineering prowess and experience building out data platforms to help us deliver core data and application pipelines, frameworks and infrastructure that enable our business to provide insights and respond to the needs of our clients in real-time.
Sun Life values diversity and does not discriminate based on background or personal experience. We encourage everyone with a passion for developing great software to apply.
What will you do?
Work within an Agile pod to build core data and analytics platforms, applications and self-service capabilities
Build robust data pipelines that integrate data from various sources to enable analytics in our Cloud environment.
Build and deploy APIs and highly available services that adhere to internal governance controls and deployment platforms
Work closely with our data science and analytics partners to deliver useful integration and delivery pipelines to facilitate various analytics use-cases like recommendation systems
Operate in a Shift-Left testing environment and prioritize writing efficient, tested and clear code
Participate in improving the supportability and transparency of the applications and services we build by creating clear and comprehensive documentation, monitoring/alert systems and centralized logging
What you need to succeed?
Bachelors Degree in Computer Science or Technology
2+ years of experience working with the following: 

Scala, Java 8+ and Python3 programming languages
Docker and container-orchestration tools like Kubernetes
Jenkins, Artifactory, and Ansible
traditional Big Data suite (e.g. HDFS, MapReduce/Spark/etc.)
streaming technologies, such as Kafka
SQL databases, such as Postgres
a Cloud Service Provider (e.g. Amazon Web Services, Microsoft Azure, Google Cloud, etc.)

Familiarity with the Microservice Architectures
Familiarity with various NoSQL database designs (e.g. Key-Value, Document, Wide-Column, Graph, etc.).
Knowledge of basic Machine Learning concepts (e.g. classification versus regression, bias-variance tradeoff, etc.)
Preferred Skills
Excellent communication skills (both written and oral), combined with strong interpersonal skills
Experience with either Kanban or Scrum working methodologies
Canadian Enhanced Reliability Clearance is required
L'échelle du salaire de base est pour l'emplacement principal du poste affiché. Elle peut varier selon l'emplacement du candidat sélectionné et d'autres facteurs. En plus du salaire de base, les employés admissibles de la Financière Sun Life participent à différents programmes de rémunération incitative, dont le montant octroyé est discrétionnaire et dépend du rendement de l'employé et de la compagnie. Certains postes de vente participent à des programmes de rémunération incitative basés sur les résultats de vente individuels ou de groupe. 
Depuis toujours, la diversité et l'intégration sont au cœur des valeurs de la Financière Sun Life. Nous croyons qu'un effectif diversifié ayant des points de vue variés et des idées créatives est avantageux pour nos clients, pour les collectivités où nous exerçons nos activités, ainsi que pour nous tous, en tant que collègues. Nous accueillons avec enthousiasme les candidatures de personnes compétentes provenant de tous les horizons.
Les personnes handicapées ayant besoin de mesures d'adaptation pour présenter leur candidature et celles qui doivent consulter les offres d'emploi sur un support de substitution peuvent envoyer leur demande par courriel à l'adresse 'thebrightside@sunlife.com'.
À la Sun Life, nous voulons créer un environnement de travail flexible où nos employés sont outillés pour donner le meilleur d'eux-mêmes. Nous offrons plusieurs options de travail flexibles selon les exigences du poste et les besoins individuels. N'hésitez pas à en discuter pendant le processus de sélection.
Nous remercions tous les candidats de l'intérêt manifesté pour ce poste. Nous ne communiquerons qu'avec les personnes qui auront été retenues pour passer une entrevue.
Échelle salariale:
56,300/56 300 - 92,900/92 900
Catégorie d'emploi:
Services technologiques - TI
Fin de l'affichage:
02/10/2022