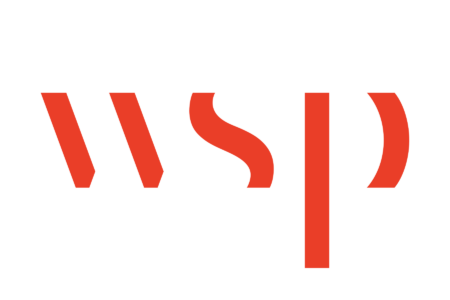 City : Calgary, AB
Category : ERI - Energy & Process
Industry : Engineering
Employer : WSP
CALGARY
WSP
 is currently seeking a Senior Project Manager to join our Project Management Team, located at our Calgary office.  Reporting to the Director, Projects this position will be responsible for overseeing one large or multiple smaller projects in terms of deliverables as agreed to with client for Energy projects. Included within the responsibilities are driving the execution of programs and/or projects, working within the constraints of budget, schedule, and scope while managing risk and ensuring adherence to established processes and methodologies, and proactive project/client management.
RESPONSIBILITIES
Make recommendations and be involved with important decision making on highly technical and complex aspects of WSP projects. Able to put together rough concepts for execution by others;

Actively leads project planning, resourcing, staffing, de-staffing, supply and subcontract management;

Prepare and execute Project Management Plans including Work Plans, Risk Management Plans, Safety Plans, Quality Plans, and Communications Plans;

Define, Develop and Document multiple dependent or independent Project Budgets & Schedules, approve changes to baseline / estimates and new forecasted dates;

Responsible for defining scope, and creating WBS, verifying scope with client and following procedures to monitor and control changes on project;

Reviewing design, engineering and procurement schedules to ensure compliance with project schedule, estimate and procurement plan;

Proactively manage deadlines and ensure appropriate communication is provided (to relevant parties) when schedule and cost conflicts arise;

Assess project resources' capability to accomplish current and future assigned work and initiate actions as required to meet commitments;

Mentoring and instructing of team members on design requirements, schedules, cost estimates, etc. as required on projects;

Ensures project results meet requirements regarding technical quality, reliability, schedule and cost;

Reviews drawings, budgets and contractor quotations for cost optimized contracts and profitability;

Building mutually beneficial internal/external client relationships through the relentless pursuit of excellence;

Building an inclusive, high performance culture based on respect and support;

Manage diverse stakeholder groups; and

Other duties as assigned/required.

Project management responsibilities include a solid understanding of:

Reporting and Scheduling

Revenue Forecasting

Budget Management

Staff Planning and Project Organization Designs

Supply Chain Management

Construction Support
QUALIFICATIONS
10-15+ years' experience in a Project Management or equivalent role;

Completed formal training in project management, PMP certification preferred;

4-8 years of previous experience in an EPCM environment in the energy industry is an asset;

Engineering degree in a related discipline or technical diploma from post-secondary institution is an asset;

P.Eng. or P.Tech. designation is an asset;

A proven track record of completing projects on time and on budget with a high degree of client satisfaction; and

Highly proficient in MS Office including vendor and database software.