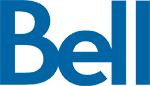 City : Verdun, Quebec
Category : Corporate Services
Industry : Telecommunications
Employer : Bell
Req Id: 408887
At Bell, we do more than build world-class networks, develop innovative services and create original multiplatform media content – we advance how Canadians connect with each other and the world.
If you're ready to bring game-changing ideas to life and join a community that values, professional growth and employee wellness, we want you on the Bell team. 
 
The Finance Team manages the performance and risk profile of Bell, ensuring the needs of customers, investors and employees are balanced with long-term business success. We work closely with internal and external stakeholders to develop and execute plans that help the company achieve its strategic objectives and ensure financial sustainability.  
 
Summary
This role is a major financial contributor to the overall BBM results. The Senior Manager plays a critical role as a business partner focused on improving the Gross Margin trajectory. The mandate is to produce financial data that will lead to profitable growth and influence business decisions. This role liaises with multiple teams across BBM therefore strong strategic, analytical and critical insight is important.
Key Responsibilities
Lead the Results, Forecasting and Planning process to influence business decisions.

Partner with the Product and Marketing teams to develop in-depth knowledge of customer and product related trajectories.

Liaise with the Sales Finance team to forecast the financial performance.

Support the Strategic and Annual Plan exercises with the objective of providing the proper balance of depth and breadth

Work with Business Partners to improve Gross Margin trajectory.

Initiate and implement process improvements.
Critical Qualifications
Minimum of 3 years of experience in a similar role

Results oriented & innovative - proven ability to provide strategic, analytical and critical insight. Keen ability to organize and synthesize large amounts of information to facilitate the decision-making process for the senior management team.

Constantly striving to improve deliverables - demonstrate flexibility and ingenuity to deliver results within tight deadlines, often in a constantly changing environment.

Strong leadership skills. Proven ability to engage and motivate the team and recognized as a valued business partner.

Ability to successfully diagnose business problems, resolve issues and deliver solutions in a timely manner

Agile, responsive, pro-active and resourceful.

Excellent communication and presentation skills.

Advanced Excel and Powerpoint skills
#EmployeeReferralProgram
Adequate knowledge of French is required for positions in Quebec. 
Additional Information:
Position Type: Management 
Job Status: Regular - Full Time 
Job Location: Canada : Ontario : Ottawa || Canada : Ontario : Mississauga || Canada : Quebec : Verdun 
Flexible work profile: Mobile
Application Deadline: 04/07/2023
All team members are expected to reside in Canada and within a reasonable commuting distance from their work location to ensure that they are able to come to the office as required, whether the visit is planned or unplanned.

Please apply directly online to be considered for this role.  Applications through email will not be accepted.
At Bell, we don't just accept difference - we celebrate it. We're committed to fostering an inclusive, equitable, and accessible workplace where every team member feels valued, respected, and supported, and has the opportunity to reach their full potential. We welcome and encourage applications from people with disabilities.
Accommodations are available on request for candidates taking part in all aspects of the selection process. For a confidential inquiry, simply email your recruiter directly or recruitment@bell.ca to make arrangements. If you have questions regarding accessible employment at Bell please email our Diversity & Inclusion Team at inclusion@bell.ca.
Created: Canada, ON, Ottawa
Bell, one of Canada's Top 100 Employers.