Senior Contracts Administrator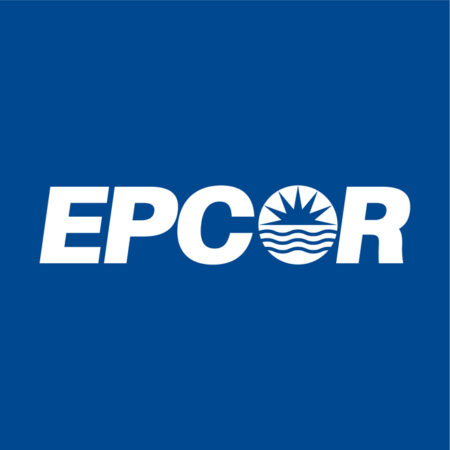 City : Edmonton
Category : Permanent Full Time
Industry : Utilities
Employer : EPCOR
Highlights of the job
We are hiring a Full Time Permanent Senior Contracts Administrator working out of Edmonton, Alberta.
The Senior Contracts Administrator is accountable for administering and enforcing compliance with the terms of the construction contracts and associated framework of policies. As an expert, the Senior Contracts Administrator will review contracts and provide expert interpretation of contracts terms and conditions based on the knowledge of contract law, historical precedence, and industry best practice. The position will be accountable for the development of contract administration policies and procedures to ensure smooth project delivery and to proactively manage contract disputes and claims resolution.
We are accepting applications from current EPCOR Employees and external applicants at this time.
What you'd be responsible for
Provid

ing

support to

the Senior Manag

er, Project Managers and Project Coordinators relating to construction contracts and ensure compliance with the terms and conditions of the contracts

.

Develop

ing

and implement

ing

deliverables

over a three to twelve month timeframe

within the context of the Project Management business plan.

Develop

ing

Contract Management Systems following financial policies and contractual practice for administering construction contracts.

Providing

advanced level coaching and mentoring to Project Managers in the areas of contracts management

and

technical expertise and guidance for diverse projects of all scopes, delivery methods, and size.

Coordinating

with the Project Controls team to ensure that payments are made in accordance with the terms and conditions of contracts.

Ensuring

that contractual requirements, terms, obligations, and rights are adhered to, by all parties, are enforced and upheld by contract owners in a timely manner, and that contract deadlines are met.

Develop

ing

and maintain

ing

policies, procedures, and templates related to contract administration in accordance with industry best practices.

Assist

ing the

Senior Manager in the preparation of internal team reporting tools to monitor contract related issues and fr

amework for evaluating claims.

Interact

ing

frequently with third parties (

client, external contractors),

as well as in-house departments including legal, project management, construction management,  business development, supply chain, project controls, and other functional groups to proactively manage contract disputes and achieve faster claims resolution

.

Demonstrating

a high performance, high discipline, safe, accountable, focused, innovative and achievement-oriented, easy to do business with manner of working.

Administrating change control procedures, contract administration methodologies and policy development, facilitating and negotiation of claims and disputes as required

.
What's required to be successful
Minimum

of

5 years relevant experience in developing, negotiating, and managing construction contracts including claim/dispute resolution

.

Bachelor degree in Engineering,

Construction Management, Business

,

or Law

.

Minimum of 5 years

of

experience in construction industry, or general contracting is required.

Experience negotiating and manag

ing large /complex construction,

developing contracting and procurement strategies

and

best practices, contract

formation and

document preparation, and commercial terms.

Knowledge and experience of alternate project delivery such as P3 and design build and an understanding of the requirements of a contractor and owner in project controls context.

Deep understanding of contracts, contractual language, contract governance, and claim/dispute resolution

.

Strong

n

egotiation and mediation skills.

Knowledgeable on all aspects of construction contracts formation, including assisting in initiating and developing individual contracting strategies, pre-qualification of bidders and development of bidder lists, development of contract RFP documents.

Knowledge of construction safety requirements

,

contract law, historical precedence, and industry best practice

pertaining to contract administration and dispute resolution

.

Industry-related experience related to water, wastewater or industrial process

es and

systems is an asset.

Advanced level expertise in document and contract management tools

.

Excellent verbal and written communication skills.

Ability to prioritize activities, adapt to change, and stay focused in a dynamic environment.
Other important facts about this job
Jurisdiction: PROF
Class: S2
Hours of work: 40 hours per week
Application deadline: June 13, 2023
Internal EPCOR Employees please ensure that you are using your "@epcor.com" email address.
Learn more about Working at EPCOR!
Follow us on LinkedIn, Twitter, Glassdoor or Facebook!
#LI-TA7
Please note the following information:
A requirement of working for EPCOR is that you are at least 18 years of age, successfully attained a high school diploma (GED, or equivalent level of secondary education) and legally entitled to work in Canada. (A copy of a valid work permit may be required.)

If you are considered for the position, clearance on all applicable background checks (which may include criminal, identity, educational, and/or credit) and professional reference checks is required. Some EPCOR positions require an enhanced level of background assessment, which is dictated by law. These positions require advanced criminal record checks that must also be conducted from time to time after commencement of employment.

A technical/practical assessment may be administered during the selection process and this exercise will be used as a part of the selection criterion.

To meet the physical demands required of some positions, candidates must be in good physical condition and willing to work in all weather conditions. Clearance on pre-placement medical and drug and alcohol testing may be required.