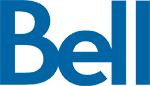 City : Saint John, New Brunswick
Category : Technology
Industry : Telecommunications
Employer : Bell
Req Id: 383313 
At Bell, we do more than build world-class networks, develop innovative services and create original multiplatform media content – we're revolutionizing how Canadians communicate.
If you're ready to bring game-changing ideas to life and join a community that values bold ideas, professional growth and employee wellness, we want you on the Bell team. 
Job Listing Detail
Are you ready to grow your career by taking on a new role at Bell? We always look for qualified internal applicants within our own team to support their development. Bell Consumer and Small & Medium Business team provides the most innovative, industry-leading Wireless, Internet, TV and Smart Home products and services to Canadians.
Position Description:
Reporting to the Senior Developer, Cloud Application - Salesforce, the Developer, Cloud Application (Salesforce Admin) plays a key role in helping our sales channel see the business differently, through data. You will become intimate with our data, dig deep into the current business norms, learn to question why, and search for ways to affect positive changes.
This position calls for a dynamic and resourceful specialist with proven technical skills, problem-solving abilities, and operational expertise. The individual will take part in analyzing business requirements, development, ensuring consistency of definitions and business rules and materially improve our instance. He/She will build and maintain collaborative relationships while working with partners and cross-functional teams.
Finally, the successful candidate is a self-starter who continuously looks for ways to improve effectiveness in processes as our business evolves.
Primary Responsibilities:
Collaborating with Salesforce Developers to validate business requirements and any considerations (security, scalability, limits)

Develop Apex (classes and triggers), Visualforce, (based on specific requirements) to extend Salesforce in order to support business requirements

Custom User Interface development, including Visualforce pages/Lightning pages, Aura Components and Lightning Web Components

Integrations: Use Salesforce APIs to integrate with other systems used in the organization

Best Practices: Adhere to Salesforce best practices, maintain code documentation, and write / maintain test classes for all custom development

Take ownership of release cycles to implement and deploy new/updates to existing applications and code

Integrating and maintaining business applications to Salesforce, such as DocuSign

Collaborating with IT / Developers for other systems in order to integrate across the business
Salesforce Competencies / Skills:
3+ years of hands-on experience within the Salesforce Sales & Service ecosystem

Work with stakeholders to understand business requirements, pain points, and goals

Gather requirements from different stakeholders and teams within the business.

Use declarative functionality (Clicks, not code) to build solutions using the Salesforce platform

Ensure all users have the correct access to Salesforce, and can perform their day to day tasks with minimal friction

Maintaining the platform, including staying up to date on new features and releases, as well as fixing any bugs.

Training users on new functionality or features.

Contributing to technical documentation,

Experience on data management, data security, data archiving, data profiling, data cleansing

Excellent analytical, logical and problem-solving skills

Ability to convert high-level requirements into a solution – i.e. you do not need a detailed specification to be successful

Excellent presentation and interpersonal skills, including the ability to interact effectively in a team-oriented, collaborative environment.

The ability work on their own with minimum supervision, at times under pressure to meet deadlines

Advanced knowledge of MS Office (Excel, PowerPoint, Word).
Required:
Salesforce Sales and Service Cloud product knowledge and at least 3 years of Salesforce admin experience

Able to work independently

Able to collaborate and communicate effectively with business stakeholders / other Salesforce team members

Certified Salesforce Administrator and Certified Salesforce Platform App Builder

General web development experience with HTML, CSS, Javascript

A proactive attitude to Salesforce enhancements

Ability to write, interpret, and critique technical specifications

Experience working with large data sets and bulkification

Soft skills: the ability to gather requirements and present solutions to stakeholders
Desirable:
Additional Salesforce certifications e.g. Certified Salesforce Advanced Administrator, Certified Salesforce Sales Cloud Consultant, Certified Salesforce Service Cloud Consultant

Bachelor's/Postgraduate degree, professional qualification, or relevant experience

Demonstrates continued personal/professional development

Active in the Salesforce community

Knowledge of the telecommunications business
Bilingualism is an asset (English and French); adequate knowledge of French is required for positions in Quebec.
#EmployeeReferralProgram
Adequate knowledge of French is required for positions in Quebec. 
Additional Information:
Position Type: Management 
Job Status: Regular - Full Time 
Job Location: Canada : Quebec : Dorval || Canada : Alberta : Calgary || Canada : Alberta : Edmonton || Canada : British Columbia : Vancouver || Canada : New Brunswick : Fredericton || Canada : New Brunswick : Moncton || Canada : New Brunswick : Saint John || Canada : Newfoundland : St. John's || Canada : Nova Scotia : Halifax || Canada : Ontario : Don Mills || Canada : Ontario : London || Canada : Ontario : Mississauga || Canada : Ontario : Ottawa || Canada : Ontario : Toronto || Canada : Prince Edward Island : Charlottetown || Canada : Quebec : Laval || Canada : Quebec : Montreal 
Flexible work profile : Mobile
Application Deadline: 08/31/2022 
Please apply directly online to be considered for this role.  Applications through email will not be accepted.
At Bell, we don't just accept difference - we celebrate it. We're committed to fostering an inclusive, equitable, and accessible workplace where every team member feels valued, respected, and supported, and has the opportunity to reach their full potential. We welcome and encourage applications from people with disabilities.
Accommodations are available on request for candidates taking part in all aspects of the selection process. For a confidential inquiry, simply email your recruiter directly or recruitment@bell.ca to make arrangements. If you have questions regarding accessible employment at Bell please email our Diversity & Inclusion Team at inclusion@bell.ca.
Created: Canada, NS, Halifax
Bell, one of Canada's Top 100 Employers.