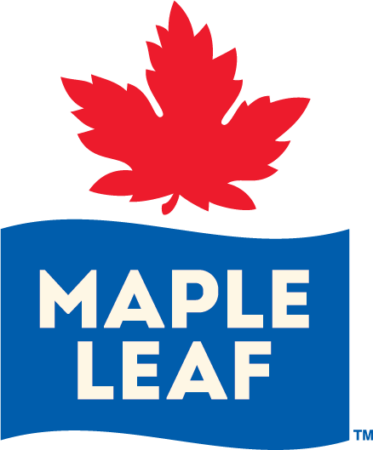 City : Lethbridge
Category : Manufacturing
Industry : Food/Packaging
Employer : Maple Leaf Foods
PRODUCTION WORKER, Lethbridge AB
Considering a Career at Maple Leaf Foods?
Maple Leaf Foods is Canada's leading consumer-packaged protein company, headquartered in
Toronto, Ontario. We make high-quality, great tasting, nutritious and innovative food products under leading brands including Maple Leaf®, Maple Leaf Prime®, Maple Leaf Natural Selections®, Schneiders®, Schneiders Country Naturals® and Mina™. Our Company employs approximately 11,000 people in its operations across Canada and exports to more than 20 global markets including the U.S. and Asia.
Our people are passionate about the work they do and the products we make. As we move forward, we are determined to leverage their integrity and passion to continue to build a high-performing, values-based company enabled by high-performing, motivated and talented people.
Maple Leaf Foods is committed to ensuring the health and safety of all our employees.  As part of this commitment, we have adopted a number of COVID-19 safety measures, including a requirement for all employees to be fully vaccinated by March 31, 2022 and to show proof of vaccination.   In keeping with this policy, successful candidates will need to provide proof of vaccination by March 31, 2022 (or prior to their first day of work if the start date is after March 31, 2022).  We will of course consider accommodations for anyone unable to be vaccinated following human rights and other applicable laws.
POSITION SUMMARY:
Maple Leaf Foods, Lethbridge Pork, focuses in quick-chilled specialty pork cuts for the markets of Japan and Singapore. The plant processes approximately 1,500 hogs per day for one 8-hour shift. It operates year-round, five days per week, processing the best pork in the world.  
We are seeking individuals to join our team. Entry-level production work starts with general labour, e.i. packaging/wrapping non-knife type work. An employee is promoted by seniority and trained for further skilled jobs with increased pay once a good work ethic is demonstrated.  
RESPONSIBILITIES:
Shifts are Monday through Friday (approximately 40 hours per week) including paid breaks. Approximate work times, inclusive of unpaid 30 minute break, are:
7:30 am – 4:00pm on the Barn/Evisceration Processing Floors
6:00am – 2:30pm on the Processing Floor
6:15am – 2:45pm on the Packaging/Shipping Floors
Opportunity to work overtime daily and on weekends are based on business needs and paid at escalated rates, according to our collective agreement. Scheduled Saturday overtime occurs approximately once per month and employees are expected to attend. 
The starting wage is $16.20/hour for an entry level position, with
wage increases
every six months for the first 18 months of employment.
Opportunity for advancement
to higher level of skill and pay are available, based on seniority. 
A comprehensive
benefits package
is available to employees and their eligible dependents commencing at three months and six months for dental (
company paid
). 
Retention Bonus
and
Production Bonus'
may apply to qualified employees. 
MLF commits to the Health and Welfare of our team members, including offering a fitness allowance which commences after six months of employment" Maple Leaf Foods, Lethbridge Pork supplies all necessary safety equipment at no cost to the employee and provides paid safety training.  
EDUCATION, EXPERIENCE & COMPETENCY REQUIREMENTS:
To be successful in this position, you must:
Reliable and dependable, able to be at work every day, on time
Able to work in a fast paced and repetitive task environment
Has the desire to learn & be part of a successful team providing excellent products to our customers
Physically fit and able to lift, push, and/or pull, weight of up to 23kg (50lbs)
Looking for a long-term job opportunity
Be willing to adhere to all hygienic and food safety requirements in the plant
Have basic English skills (listen, understand, speak, read, write)
Be comfortable being part of a multi-cultural, unionized environment
Be legally able to work in Canada
Please note completion of High School Diploma is not required to be successful in this position
WORKING CONDITIONS:
Environment: Meat Processing Plant
Volume & Complexity of Work: Volume Completed through typical procedures
Travel Requirements: None
This is a full-time permanent job.
NOC 9617
Resumes can be dropped off in person at 4141 1
st
 Ave South Lethbridge.
By Fax: 403-329-3140 or by email 
hr.lethbridgepork@mapleleaf.com
We thank all applicants for their interest in exploring employment opportunities with Maple Leaf Foods however only those selected for an interview will be contacted. Applicants may be subject to a background check and must meet the security criteria designated for the position.  
Maple Leaf Foods is committed to Employment Equity and maintaining a diverse workforce.  Job applicants with a disability who require reasonable accommodation for any part of the application or hiring process can contact our Talent Attraction Team at 
accommodations@mapleleaf.com
 or 905-285-5862.  Reasonable accommodations will be determined on a case-by-case basis and your request will be responded to as soon as possible.