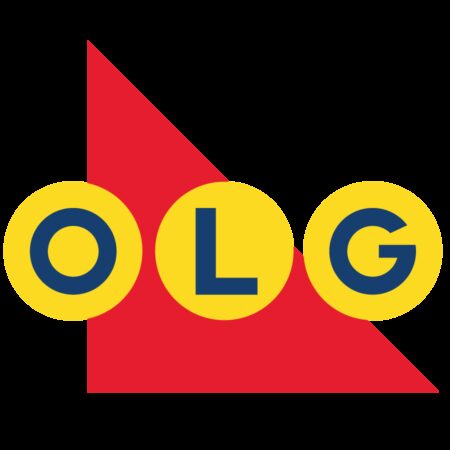 City : Toronto, Ontario, Canada; Sault Ste. Marie, Ontario, Canada;
Category : Full time
Industry : Lottery and Gambling
Employer : OLG
Network Architect
GAME ON – OLG needs you
We've said GAME ON, and we mean it – OLG is rapidly transforming its organization to better serve Ontarians by delivering great gaming experiences through our digital, retail lottery, and land-based casino channels. In our fiscal 2019-20 year alone, OLG delivered over $2.3 billion in net profit to the Province of Ontario. OLG is now expanding our horizons even further, with a new strategic direction, to become a world class gaming entertainment leader with a globally admired digital platform.
We are ready to take this game to the next level and need a passionate Network Architect  to  assess, design, develop and plan for new and enhanced network technology infrastructure solutions of high complexity and impact to the organization. The role partners with business and technology subject matter experts to define requirements that meet business strategies and objectives.  
YOUR ROLE IN THE GAME
Reporting to the Director, Infrastructure Architecture, you will be empowered to:
Develop the technology infrastructure assessment and design in accordance with business requirements
Conduct the design, configuration and development of new networking technology infrastructure solutions
Plan changes required to existing networking technology infrastructure systems (e.g. upgrade/new releases, optimization)
Develop new network technology infrastructure solutions for highly complex programs/projects and initiatives
Determine appropriate solutions, the overall design, direction and provide infrastructure technology recommendations for complex technical projects and initiatives
Contribute to the development and evolution of the Infrastructure Architecture function as well as the selection and adoption of frameworks and methodologies
Develop implementation plans for network infrastructure architecture on basis of IT strategies and business requirements
Utilize strong communication and collaboration skills to build effective working relationships with peer technology and LOB teams
Develop and deploy proof of concepts, prototypes and evaluates opportunities to leverage agile methodologies and tools
Develop and maintain Infrastructure as code (IaC) and configuration repositories to ensure code is centrally monitored/managed
Analyze existing systems to ensure they fulfill adequate performance and capacity requirements and are effectively meeting the needs of the organization.
Support the change and release management process (ITIL) including defining release strategy & associated task planning for change projects, service readiness & acceptance and service transition
Provide tier three (3) technology infrastructure support, including on call support as required to ensure that issues are resolved in a timely manner
Identify potential solution risks/issues and escalates/communicate to relevant key stakeholders (business/technology/vendors) to ensure a mitigation strategy is developed
Prepare documentation and other relevant information to transition new infrastructure solutions to the Operations team
CROSS- FUNCTIONAL RELATIONSHIPS
Internal Relationships: Technology Leadership Team | Other Solution Delivery teams | Business Analyst team | Operations teams | Business Enablement Directors | Project Managers | Enterprise Architecture
External Relationships:  Solution Delivery 3rd party or contracted services engaged in the development and/or implementation of key solutions | Other External Technology Vendors
WHAT YOU NEED TO PLAY
Education: post-secondary degree, preferably in an information system, business administration discipline, or an equivalent combination of education, training and experience. Considered an Asset: Cisco Certified Network Associate (CCNA) OR Cisco Certified Internetwork Expert (CCIE); Microsoft Certified System Engineer (MCSE) certification; Microsoft Certified Azure Administrator OR Microsoft Certified Azure Solutions Architect.
Work experience: Minimum 1 to 3 years' progressive experience in medium to large Technology environments including experience in Technology Infrastructure or related function | Minimum of 1 to 3 years' experience in network infrastructure design, development and/or delivery | Experience designing, integrating and managing complex multiple infrastructure solutions. 
Primary Knowledge In: Infrastructure Network Architecture & Design  and Solution Architecture. Networking and Telecommunications (Cisco ACI, Firewall, Routing, Cloudflare, F5, SDWAN). Knowledge of DNS services, Network Security, and Information System Security. Cloud Network Computing (Azure, IaaS, PaaS, SaaS). Knowledge of Active Directory and protocols, Agile Processes and Tools and System Development Life Cycle.
Secondary Knowledge In: Server hardware Infrastructure (x86, Cisco UCS, Pseries, HP Integrity). Server Virtualization technologies (VMWare). Server Operating Systems (Windows, Linux, AIX, OpenVMS). Enterprise Storage and Backup (Dell/EMC Unity, Data Domain, Avamar). Creation and analysis of 3rd party Statements of Work (SOW). System and Technology Integration. ITIL/COBIT.
Negotiation and Influence: ability to negotiate and influence effectively while being open to perspectives and maintaining strong relationships
Strategic Thinker: strong strategic and critical thinker with ability to delve into unique challenges and find creative solutions
Collaboration & fun: inclusive and collaborative work style while creating fun and excitement in our work
Integrity and trust: do what's right and operate with transparency and openness
PERKS OF JOINING OUR TEAM
Part of a Bigger Picture: socially responsible company that gives back all its profits to the province and people of Ontario
Flexible Work Environment: to help balance both work and life
You Matter: family friendly work practices and hybrid work
Freedom to Innovate: supports new and better ways to be successful
Be your Authentic Self: environment that values diversity as a source of strength
Learning Galore: 24-7 access to robust online learning programs 
Public Service Pension Plan: participate in a major defined benefit pension plan sponsored by the Government of Ontario
Variable Pay Program: performance-based incentives to share in our success (Permanent OLG Employees Only)
Learn about OLG – GAME ON!
OLG's purpose is to contribute to a better Ontario by delivering great entertainment experiences for our customers. We are a multi-billion-dollar organization with a wide array of business lines including, lottery, land-based casinos, digital lottery and casino, horseracing, and charitable gaming. OLG is amidst a massive transformation focusing on being customer obsessed and bringing our digital business to a whole new level.
The key to our success is our people. Our culture will be grounded in true, positive partnerships that embrace trust, clarity, and openness in all that we do. We are supporting and empowering employees and teams across the organization through greater accountability, leadership development and growth opportunities. OLG is embracing more flexible work options and family friendly work practices including hybrid work.
Equity, diversity, and inclusion are essential elements of our culture and cornerstones of the Five Truths that OLGers Live by.  At OLG, our employees have the space to be themselves and use their perspectives and skills to benefit the people and the Province of Ontario. OLG is an equal opportunity employer. We are committed to providing employment accommodation in accordance with the Ontario Human Rights Code and the Accessibility for Ontarians with Disabilities Act.
While we are re-shaping and growing our business, we are unwavering when it comes to living our purpose, and ensuring our business delivers meaningful benefits for the people of Ontario. OLG's net profits are reinvested back into the province, contributing to the quality of life for Ontarians.
To learn more about OLG go to our website at  www.olg.ca  
We look forward to hearing from you, interested applicants please apply online by May 30, 2023.
OLG is an equal opportunity employer. We are committed to providing employment accommodation in accordance with the Ontario Human Rights Code and the Accessibility for Ontarians with Disabilities Act. Please contact Human Resources at careers@olg.ca if you require accommodation at any time throughout the hire process.
We thank you for your interest in this opportunity; however only those individuals selected for an interview will be contacted.
#LI-Hybrid
Personal information is collected by the Ontario Lottery & Gaming Corporation (OLG) and/or its third party service provider(s) under the authority of the Ontario Lottery and Gaming Corporation Act, 1999, SO 1999, c 12, Sch L and the Employment Standards Act, 2000, S.O. 2000, c. 41 (as amended) and will be used for the purpose of determining qualifications for employment with OLG and for recruitment modernization initiatives. The information will be managed in accordance with all applicable laws, OLG's Protection of Privacy Policy (the Policy) and related policies and procedures. For any questions about this collection, please contact careers@olg.ca, 800-70 Foster Drive, Sault Ste. Marie, ON, P6A 6V2.