National Medical Education Manager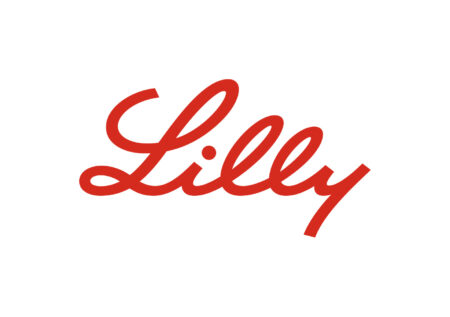 City : Toronto, Ontario, Canada
Category : Medical
Industry : Pharmaceutical
Employer : Lilly Canada
At Lilly, we unite caring with discovery to make life better for people around the world. We are a global healthcare leader headquartered in Indianapolis, Indiana. Our employees around the world work to discover and bring life-changing medicines to those who need them, improve the understanding and management of disease, and give back to our communities through philanthropy and volunteerism. We give our best effort to our work, and we put people first. We're looking for people who are determined to make life better for people around the world.
The Medical Education Manager - Diabetes role develops and executes a medical education strategy and tactical plan to support Health Care Professional (HCP) practice change and optimal patient care, ensuring alignment with principles of educational effectiveness and identified medical/business priorities in the Diabetes Business Unit.
Primary Responsibilities:
Partnering with HCPs to gather feedback and insights on their learning needs to advise the Medical Education Strategy Plan, including specific needs in Quebec.

Collaborating with Thought Leaders, Faculty, and Speakers to develop educational content and as a result provide unbiased learning opportunities that meet HCP needs in both official languages

Accountable for transforming HCP needs and strategy into the development of fair and balanced educational solutions across all therapeutic options aligned with principles of adult education and instructional design.

Lead the development and ongoing execution of medical education tactical plans from strategic concept through implementation, execution, design, and deployment including budget and vendor management, leveraging their scientific and clinical therapeutic area knowledge and business acumen

Collaborating with Brand team(s) to understand commercial strategy, Medical to incorporate the latest scientific data, Sales for logistical implementation of educational solutions and Compliance to ensure the highest ethical standards

Providing an excellent learning experience that triggers practice change to optimize patient care
Requirements
Advanced degree in health sciences (M.Sc., Ph.D., M.D., Pharm.D). or Health Care Professional degree (R.N., B.Sc.N., RD, Pharmacist, CDE, Master's Degree) OR equivalent relevant therapeutic area and/or relevant med Ed experience

Minimum 3 years relevant clinical or therapeutic experience or 3 years relevant industry experience (Eg. In Medical Education)

Bachelors level degree considered if 5 or more years clinical/pharmaceutical experience in therapeutic area exists and demonstrated expertise in development of adult education programs

Fluent in both English and French with excellent communication skills written and oral. 

Demonstrated competence in the principles of adult education and effective instructional design

Good understanding of Health Canada, Accreditation Standards, Innovations Medicines Canada and other regulatory bodies

Demonstrated business acumen and ability to conceptualize, think strategically and translate a strategy to a customer focused, creative, innovative and implementable plan

Relevant medical and scientific background ideally in Diabetes with ability to comprehend and communicate complex science in a clear concise fashion

Demonstrated strong verbal and written communication skills with ability to listen to external and internal needs, build professional relationships, network, plan projects, negotiate solutions to complex challenges and communicate to any level of the organization effectively

Demonstrated experience and success in managing and organizing data, self-managing priorities and multi-tasking projects with a strong attention to detail

Highly motivated and able to operate independent of direct oversight

Strong learning agility and adaptability

Strong computer skills (Word, Excel, PowerPoint, Adobe Reader)

Ability to work in a Virtual Based role and work and communicate in virtual teams

CCPE Certification in Continuing Health Education preferred (otherwise, relevant third party certification must be completed within 1 year of starting role)

Regional/National Travel: [20-40%]
French version:
Le chef de l'éducation médicale, Diabétologie conçoit et exécute une stratégie d'éducation médicale et un plan tactique à l'appui de l'évolution de la pratique des professionnels de la santé et de l'optimisation des soins aux patients, en veillant à respecter les principes d'efficacité en matière d'éducation et les priorités médicales et commerciales de l'Unité commerciale, Diabétologie.
Principales responsabilités
Établir un partenariat avec des professionnels de la santé pour recueillir leurs commentaires et des suggestions quant à leurs besoins d'apprentissage afin d'orienter l'élaboration du plan stratégique en matière d'éducation médicale, en tenant compte notamment des besoins propres au Québec.

Collaborer avec des leaders d'opinion, des professeurs d'université et des conférenciers pour élaborer du contenu éducatif dans les deux langues officielles et, par conséquent, offrir des possibilités d'apprentissage impartiales qui répondent aux besoins des professionnels de la santé.

Veiller à ce que les besoins en évolution des professionnels de la santé et la stratégie soient pris en compte dans la création de solutions éducatives justes et équilibrées dans l'ensemble du spectre des options thérapeutiques, en accord avec les principes de l'éducation des adultes et de la conception pédagogique.

Diriger l'élaboration et l'exécution continue de plans tactiques d'éducation médicale, depuis le concept stratégique jusqu'à la mise en œuvre, l'exécution, la conception et le déploiement, en passant par la gestion du budget et des fournisseurs en tirant parti de leurs connaissances scientifiques et cliniques du domaine thérapeutique et de leur sens des affaires.

Collaborer avec les équipes des marques pour comprendre la stratégie commerciale, l'équipe Recherche et développement pour intégrer les données scientifiques les plus récentes, l'équipe de vente pour la mise en œuvre logistique des solutions éducatives et l'équipe Conformité pour garantir les normes éthiques les plus élevées.

Fournir une excellente expérience d'apprentissage qui déclenche un changement de pratique, dans le but d'optimiser les soins aux patients.
Exigences
Diplôme d'études supérieures en sciences de la santé (M. Sc., Ph. D., M.D., Pharm. D.) ou diplôme de professionnel de la santé (infirmière, B. Sc. Inf., diététiste, pharmacien, éducateur agréé en diabète, maîtrise) OU dans un domaine thérapeutique pertinent équivalent, ou expérience pertinente en éducation médicale.

Au moins 3 ans d'expérience clinique ou thérapeutique pertinente ou 3 ans d'expérience pertinente dans le secteur (p. ex. dans le domaine de l'enseignement médical).

Un candidat titulaire d'un baccalauréat peut être envisagé s'il a au moins 5 ans d'expérience clinique ou pharmaceutique dans le domaine thérapeutique et une expertise établie dans la conception de programmes d'éducation pour adultes.

Totalement bilingue (français et anglais) et excellentes aptitudes à la communication écrite et orale.

Compétences avérées en ce qui a trait aux principes de l'éducation des adultes et à la conception pédagogique efficace.

Bonne compréhension du fonctionnement de Santé Canada, des normes d'accréditation, de Médicaments novateurs Canada et d'autres organismes de réglementation.

Sens des affaires avéré et capacité à conceptualiser, à penser stratégiquement et à traduire une stratégie en un plan axé sur le client, créatif, novateur et réalisable.

Expérience pertinente dans le domaine médical et scientifique, idéalement en ce qui concerne le diabète, et capacité à comprendre et à communiquer des données scientifiques complexes de manière claire et concise.

Solides compétences en matière de communication orale et écrite, assorties d'une capacité d'écouter les besoins tant à l'externe qu'à l'interne, d'établir des relations professionnelles, de faire du réseautage, de planifier des projets, de négocier des solutions à des problèmes complexes et de communiquer efficacement à tous les échelons de l'organisation.

Expérience éprouvée en matière de gestion et d'organisation efficaces de données, d'autogestion des priorités et de projets multitâches, avec un grand souci du détail.

Grande motivation et capacité à travailler en toute indépendance.

Agilité et adaptabilité supérieures en matière d'apprentissage.

Solides compétences informatiques (Word, Excel, PowerPoint, Adobe Reader).

Capacité à s'acquitter de ses fonctions en mode virtuel et à travailler et communiquer au sein d'équipes virtuelles.

Détenir une certification du CFPC, idéalement en perfectionnement professionnel continu dans le domaine des soins de santé (sinon, une certification pertinente d'un organisme tiers doit être obtenue dans un délai d'un an après l'entrée en fonction).

Déplacements régionaux et nationaux : [20 à 40 %]
All new employees are required to be fully vaccinated against COVID-19 as a condition of being hired by Lilly as described Lilly's Covid-19 Vaccination Policy. The requirement to be vaccinated is inclusive of any approved boosters, should they be deemed necessary in the future.  Deadlines for boosters will be communicated through an updated policy as needed.
Eli Lilly and Company, Lilly USA, LLC and our wholly owned subsidiaries (collectively "Lilly") are committed to help individuals with disabilities to participate in the workforce and ensure equal opportunity to compete for jobs. If you require an accommodation to submit a resume for positions at Lilly, please email Lilly Human Resources ( Lilly_Recruiting_Compliance@lists.lilly.com ) for further assistance. Please note This email address is intended for use only to request an accommodation as part of the application process. Any other correspondence will not receive a response.
Lilly does not discriminate on the basis of age, race, color, religion, gender, sexual orientation, gender identity, gender expression, national origin, protected veteran status, disability or any other legally protected status.
#WeAreLilly