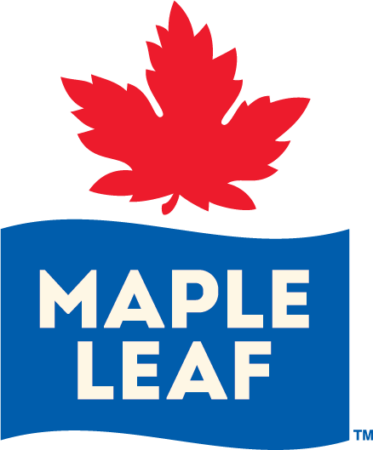 City : Guelph
Category : Other
Industry : Food/Packaging
Employer : Maple Leaf Foods
 The Opportunity:
This position requires the individual to assist the skilled tradespersons, production staff and Maintenance Manager.  This individual will perform a variety of activities that might include installation, maintenance and minor repairs.  Other duties may be assigned.
Snapshot of a Day-in-the-Life:
Machine Set up; start up, inspection, operation, and shutdown of all related equipment for efficient and safe operation.  Able to competently operate and monitor mechanical controls on equipment.  Move tools, equipment and other materials to and from work areas (lubricates wheels, oils shafts on case erectors, prepares labellers for label changes, washes screens for air vents, glues broken seals, removes / inserts dye pots, checks levels of ink & solvent in Image printers, cleaning barcode print heads, placing / removing materials on walls)
Recognize and troubleshoot mechanical and production issues and communicate problems to lead hand, supervisor and/or maintenance (i.e.; product and film changeovers)
Responsible for inspecting and examining machinery and equipment to detect and investigate irregularities and malfunctions
Responsible for repairing and/or replacing machinery parts
Install, troubleshoot, repair and maintain power transmission, pump, vacuum, hydraulic and pneumatic systems
Interpret blueprints, diagrams, schematic and drawings to determine work procedures and/or order necessary parts
Perform set up of equipment according to production needs, including change overs
Perform department PMs, including but not limited to cleaning, lubricate and other routine maintenance work
Follow all safety and food safety training and department SOPs
Perform basic level welding including TIG welding, brazing, flame cutting and electric arc welding in the flat and horizontal positions
Perform building and property maintenance as required
Participate in spare parts control system and follow all department rules and regulations
All mechanics are responsible for housekeeping and cleaning maintenance shop and area clean – including metal rack, outside scrap bins and welding station
Minimize production downtime by responding to production calls promptly
Assist with troubleshooting and repairs of production equipment in a safe, food safe and timely manner
Completion of required preventative maintenance duties, work orders and equipment checks
Actively contribute to the preventative maintenance program by providing recommendations for improvement
Efficient production equipment set up, inspection and shutdown of all related equipment when required
Competently operate and monitor any mechanical controls on equipment.
Move tools, equipment and other materials to and from work areas.
Participate on general facility repairs
Ensure that all equipment maintenance and modifications are conducted to minimize cross contamination and ensure product quality and safety
Comply with all regulations relating to equipment and chemical approvals within a food manufacturing facility
Take active role in dismantling and assembling equipment and machines for deep cleaning
Thorough, accurate, and neat completion of forms for auditing purposes (HACCP, GMP's, Preventative Maintenance schedules)
Ability to maintain cleanliness of areas of responsibility
Adhere to Food Safety Standard Operating Procedures  
Demonstrated ability to wear proper PPE and comply with safety requirements including ensuring power is shut down on equipment prior to specified tasks (Lockout / Tagout may also be applicable)
Frequent twisting, bending, pulling, standing and heavy lifting are required (snow removal & salting, retrieving items from the trailer, assists with cleaning and organizing maintenance shop)
What You'll Bring:
Excellent interpersonal skills, ability to read, write and communicate in English
Computer Skills and knowledge of MS Office Applications
Ability to read, record and document information (Audits, PO's, Inventory Management, Contractor support, Special projects)  
Interact and share information with employees at all levels (Team members, Lead Hands, Supervisors, Maintenance Manager, Others).  Actively participates in their work group.
Actively finds new and improved ways of completing tasks.  Is willing to try new things and assume additional responsibilities (assists with changeovers, keeps up with line speed requirements, assumes the initiative)
Employees must posses a mechanical aptitude and be mechanically inclined
Proven positive attitude with a willingness to learn, Reliability is extremely important
Posses a sense of urgency, able to work with minimal supervision, a self-starter who is able to multi-task and change priorities
Please note that the start times, scope and duties of this position may change periodically
What We Offer at Maple Leaf Foods:
Being part of a high-performance, people-focused company that has an inspiring and unique vision to become the most sustainable protein company on earth, and a deep commitment to sustainable protein across North America.
An inclusive company culture and a work environment that keeps our people safe, rewards excellence, and empowers everyone to learn and contribute their best.
About Us:
We're a carbon neutral food company on a purposeful journey to Raise the Good in Food through better nutrition, safer food and workplaces, more humane animal care, and environmental sustainability efforts that protect our planet. We care about our communities and commit to reducing food insecurity in Canada. Join us on the journey. Let's build a better future, together.
We're passionate about food. For more than 100 years, we've made delicious, healthy protein that Canadians love under iconic national and regional brands, like Maple Leaf®, Schneiders®, and Greenfield Natural Meat Co.® We're on a journey to become the most sustainable protein company – not just in Canada – but on earth.
We are carbon neutral.
We are one of the only food companies in Canada to set science-based targets.
We aim to reduce our environmental footprint by 50% by 2025.
We're a global food company with more than 13,500 team members. We operate sites in 20+ locations across Canada. We also have locations in the U.S. and Mexico, and do business in Asia.
A diverse and inclusive work environment
Championing diversity and inclusion is a critical component to advancing our collective purpose and vision and living the Maple Leaf Leadership Values. We believe in building, investing in, recognizing, and rewarding remarkable people who value an inclusive workplace, embrace all forms of diversity, and commit to including every voice in our collaborative environment. We're so much stronger when we know we're accepted and valued for who we are and what we each bring to the workplace.
We embrace a strong, values-based culture
Our eight Leadership Values are our north star. They guide the decisions we make for all our stakeholders: our consumers, our customers, our people, our communities, our shareholders, and the environment.
Doing What's Right
Shared Value
High Performance
Diverse and Inclusive Teams
Disciplined Decision Making
Our Accountability
Intense Curiosity
Transparency and Humility
We thank all applicants for their interest in exploring employment opportunities with Maple Leaf Foods; however, only those selected for an interview will be contacted. Applicants may be subject to a background check and must meet the security criteria designated for the position.

Championing diversity and inclusion is a critical component to advancing our collective purpose and vision, living the Maple Leaf Leadership Values, and delivering winning results. Accommodation is available upon request for applicants with disabilities in the recruitment and assessment process and when hired; please contact our Talent Attraction Team at accommodations@mapleleaf.com.

Disclaimer:  Please note that salaries posted on sites other than the MLF Careers Page are not a reflection of Maple Leaf Foods and are an estimated salary range provided by that particular job board.  Maple Leaf Foods offers competitive wages and an attractive total rewards package, which will be discussed during an interview with our Talent Team.