Manager Program Management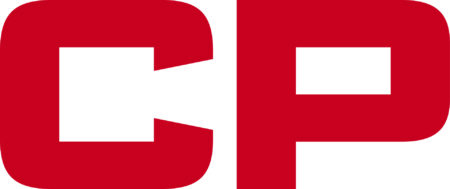 City : Calgary, AB, CA
Category : Other
Industry : Transportation
Employer : Canadian Pacific
Canadian Pacific (CP) and Kansas City Southern (KCS) are now CPKC. As the only truly North American railway, we are making big moves! Drawing on our strong foundations and heritage, CPKC moves essential goods across our 20,000-mile network to support economic growth throughout Canada, the U.S. and Mexico. Be a part of history as we connect a continent and create exciting career opportunities across our new transnational network. Visit cpkcr.com to learn about the CPKC advantage, our purpose and culture.
PURPOSE OF THE POSITION:
The Manager - Program Management will be responsible for leading Project Controls activities on internal and external projects within Canada, US and Mexico. The successful candidate will be responsible for execution of Project Control plans for each project in the Engineering function, addressing project controls responsibilities, methodology and systems. This position will manage reporting requirements as well as the betterment of the Program Management Offices methodologies and related processes.
POSITION ACCOUNTABILITIES:
Oversee the Program Management Office which is responsible for reporting and communicating on the Engineering capital budget (+$900M)

Create monthly reporting packages and annual reports for each Territory/Project Owner

Lead meetings on a monthly and annual basis with each Territory/Project Owner to review results

Gather insights to develop forecasts on a monthly basis, analyze outlooks to identify areas of concerns; work with Engineering Leadership to develop actions plans to address variances and improve results

Support the execution of Project Change Notices and challenge the reasonability of requested changes

Manage, lead and mentor 1-2 analysts

Work collaboratively with various teams to drive results and ensure consensus including Engineering Works, Investment Analysis, Project Accounting and Operations Accounting, etc

Assist in ad hoc requests from operational leaders, providing support in an accurate and timely manner

Work to understand how the business operates identifying opportunities for improved financial performance

Develop, document, and implement policies and procedures relating to Program Management

Perform Project Controls training and oversight

Lead system integration/transformation projects (Example: converting SAP ECC to future state SAP S4 and aligning legacy CP and KCS reporting/processes)
POSITION REQUIREMENTS:
University degree in Accounting, Finance, Engineering or related field required

Minimum of five (5) years' industry related experience

Professional designation CPA/CFA considered an asset

PMP certification considered an asset

Understanding of the rail business, Engineering operations and proven track record of success at CPKC

Proficient with SAP ECC and Business Analyzer; BPC considered an asset

Ability to build complex financial models in Excel, utilize macros/VBA and work with large volumes of data

Knowledge of Accounting capitalization requirements

Experience in operations mid-management and/or Financial project planning with an operational focus

Team Lead/Supervisory experience and knowledge of Consequence Leadership required

Analytical and problem-solving skills; ability to independently execute ad hoc requests from operational leaders by providing support in an accurate and timely manner

Effective relationship builder and ability to work with cross functional teams and conflicting agendas

Continuous improvement mindset; ability to challenge the status quo and lead difficult conversations

Strong communication skills (written and oral)
WHAT CPKC HAS TO OFFER:
Flexible and competitive benefits package

Competitive company pension plan 

Employee Share Purchase Plan

Annual Fitness Subsidy 

Part-time Studies Program 
ADDITIONAL INFORMATION:
As an employer with North American presence, the possibility does exist that the location of your position may be changed based on organizational requirements. 
Background Investigation:
The successful candidate will need to successfully complete the following clearances:    
Criminal history check

Reference check
CPKC is an employment equity employer committed to the principles of employment equity and inclusion. We encourage all qualified candidates to apply including women, Black, Indigenous, People of Colour (BIPOC), members of the LGBTQ+ community, and people with disabilities. Accommodations for the job application process can be provided, as appropriate, upon request. All applicant information will be managed in accordance with the federal Personal Information Protection and Electronic Documents Act (PIPEDA)". 
Req ID: 101538

Department: Engineering

Job Type: Full-Time

Position Type: Non-Union

Location: Calgary, Alberta

Country: Canada

# of Positions: 1

Job Available to: Internal & External