Manager, Managed Services, Epic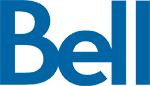 City : Winnipeg, Manitoba
Category : Technology
Industry : Telecommunications
Employer : Bell
A proud part of the Bell MTS family of companies, Epic specializes in delivering a full suite of IT services to help Manitoba businesses succeed. Whether our customers are looking for managed, cloud, or professional services, they can count on our team of technical experts to deliver the solution that is right for them.
New employees at Epic enter a dynamic workplace operating in a sophisticated, high-technology industry. To put it simply, we challenge our people every day to embrace change and innovation. We also recognize that talented, creative people have many options when choosing where to pursue their careers. Our company offers a wide variety of career development paths and we constantly invest in our people.
The bottom line: we're looking for innovative, flexible, team-oriented individuals with an appetite for the excitement and constant changes of the IT industry. 
Summary
We are searching for a leader to join our Managed Services team at Epic and help us provide world-class IT solutions to our clients. This is an exciting role to lead a team of highly skilled technicians and oversee the delivery of end-user IT support, remote management and monitoring of client's IT infrastructure, and the design of next-generation IT systems that enable our clients to be more productive, collaborative, and keep their business data secure.
Job Duties
Responsible for staff management, including annual performance reviews, career development, and performance improvement plans.

Manage a team of highly skilled IT technicians to ensure effective resource utilization and deliver on our commitments to clients.

Support your team by providing them with timely feedback, coaching, and training. Coordinate regular discussions with staff about their recent performance, development, and career objectives.

Recruit quality IT talent into the team by leading the hiring process and conducting interviews with candidates.

Review, assign & direct service activities and tickets amongst your team with a focus on resolution time and customer satisfaction which includes active management of assigned team(s)' service board. This could include incoming tickets from a variety of sources and managing those queues accordingly.

Accountable for supporting client onboarding activities in alignment with contractual commitments and teams' responsibilities.

Delivery of Managed Services to defined Service Level Agreement (SLA) targets

Review and follow-up on customer service feedback for assigned team members.

In conjunction with Sr. Manager, Managed Services and assigned Service Delivery Managers, develop plans and objectives for client accounts to ensure we are providing them with the best service and technology advice.

As required, guide the development of client technology roadmaps (prepared by systems engineers and architects) to ensure those roadmaps evolve the clients' technology environment in alignment with industry trends and Epic's Managed Services technology standards, and Epic's client roadmap guidelines.

Be the escalation contact for clients and employees to help address Severity 1 items, resolve issues, address delays, or correct unsatisfactory work.

Work alongside our service delivery managers to deliver scheduled account reviews to clients including material preparation, gathering information & stats for the account, and presenting this information to clients in scheduled meetings.

Ensure that the team fulfills delivery best practices at the client sites in alignment with the Epic's technology standards included defined methods and processes.

Implement news tools & processes as defined by the internal technology standards committee to improve efficiency of the team and ultimately enhance the service we provide to our clients.
Qualifications and Competencies
A post-secondary degree, diploma, or an equivalent combination of work experience and education/certification.

Prior experience working for a managed service provider, cloud provider, or IT service provider.

At least 5 years experience in an IT Operations environment encompassing desktop, server, network, cloud technologies, security operations, and infrastructure monitoring and management.

Prior experience managing teams of technical employees.

Understanding of customer service and helpdesk, with prior experience managing a service desk or call center preferable.

Proficient in ITIL and IT service management practices.

Experience and skill in project management concepts and best practices.
#EPICjobs
Adequate knowledge of French is required for positions in Quebec.
Additional Information:
Position Type: Management
Job Status: Regular - Full Time
Job Location: Canada : Manitoba : Winnipeg
Work Arrangement: Hybrid
Application Deadline: 06/12/2023
For work arrangements that are 'Hybrid', successful candidates must be based in Canada and report to a set Bell office for a minimum of 3 days a week. Recognizing the importance of work-life balance, Bell offers flexibility in work hours based on the business needs.

Please apply directly online to be considered for this role. Applications through email will not be accepted.
Epic is committed to fostering an inclusive, equitable, and accessible environment where all employees and customers feel valued, respected, and supported. We are dedicated to building a workforce that reflects the diversity of the communities in which we live and serve, and where every team member has the opportunity to reach their full potential.
Created: Canada, MB, Winnipeg
Bell, one of Canada's Top 100 Employers.