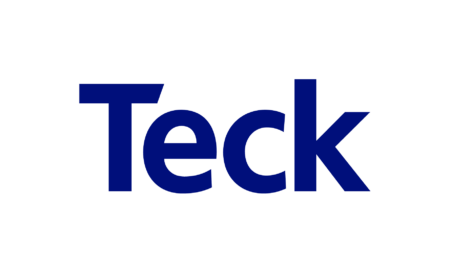 City : Smithers, British Columbia, CA
Category : Galore Creek
Industry : Mining/Quarrying
Employer : Teck
Closing Date: April 20, 2023 
Job Summary:
Reporting to the Camp Leads, the Maintenance Technician is primarily responsible for carrying out proactive and corrective basic maintenance requirements throughout the camp.  
Overview:
The position is seasonal with an anticipated start date of April 18th or May 24th depending on candidate availability, and an estimated end date of October 31st.  This position is camp based on an expected rotation schedule of 15in/13out inclusive of travel. The rotation schedule is subject to change as dictated by evolving field program planning and business demands.  
Located in the territory of the Tahltan Nation in northwestern British Columbia, Galore Creek is one of the world's largest undeveloped copper-gold-silver deposits. Galore Creek Mining Corporation (GCMC), a partnership between Newmont Corporation (Newmont) and Teck Resources Limited (Teck), is committed to advancing the asset towards a development decision with meaningful input from the Tahltan Nation and BC regulators. GCMC highly values its long-standing relationship with the Tahltan Nation, and continues to implement the 2006 Participation Agreement, including involving the Tahltan Nation in regulatory processes and review of environmental performance, and providing preferential contracting and employment opportunities.  Working closely with the Tahltan Nation and local communities, we strive for excellence in all our activities, with continuous improvement and responsible practices that contribute to sustainable development.   
More information on the Project is available at www.gcmc.ca. 
Responsibilities:
Provide basic camp maintenance in a safe manner following GCMC's environmental and safety guidelines. 
Perform preventative maintenance and inspections around the camp including the bear fence, generators, water treatment plant, sewage treatment plant and trailers. 
Report to the Camp Leads any issues or concerns regarding camp maintenance. 
Keep detailed records of all maintenance performed in the camp.  
Troubleshoot and maintain/repair furnaces, hot water tanks, propane systems, fuel systems, incinerators, appliances, kitchen equipment, dishwashers, washers, and dryers. 
Plumbing: Installation of septic and water lines as well as parts knowledge 
Maintain Sewage Rotating Biological Contactor (RBC) Systems as well as field and lagoon systems: A solid understanding of how they work and be able to troubleshoot system failures and advise a course of action to repair and prevent further failures. 
Water treatment plants: A solid understanding of how they work and be able to troubleshoot system failures and advise a course of action to repair and prevent further failures. 
Basic Carpentry skills for minor repairs, shelving, and small structures. 
Organize and execute work plans and schedules. 
 
The above accountabilities are representative of the nature and level of work assigned and are not necessarily all-inclusive.  

Qualifications:
Small Water / Wastewater operator's ticket or better is a strong asset. 
Certified trade skills are a strong asset.  
Proficient in Microsoft Office Programs.  
Experience working with and around large mobile equipment. 
Training in water quality testing is an asset.  
Hold a valid driver's license, non-restricted. 
Ability to work in remote terrain, uneven surfaces, and all-weather conditions. Ability to lift 50lbs. 
High School diploma or better. 
WHMIS certification. 
Forklift/bobcat operation experience is an asset.  
Minimum 2 years' experience of camp maintenance. 
At Galore Creek, we value diversity. Our teams work collaboratively and respect each person's unique perspective and contribution.
Qualified applicants interested in joining a dynamic team are encouraged to submit a resume and cover letter electronically.
We wish to thank all applicants for their interest and effort in applying for the position; however, only candidates selected for interviews will be contacted.
Your application to this posting is deemed to be your consent to the collection, use and necessary disclosure of personal information for the purposes of recruitment. Galore Creek respects the privacy of all applicants and the confidentiality of personal information.
Learn more about Galore Creek at www.gcmc.ca.
#LI-JN1