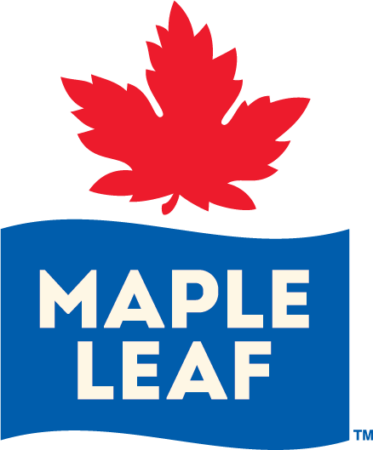 City : Brampton - Walker Dr.
Category : Other
Industry : Food/Packaging
Employer : Maple Leaf Foods
The Opportunity:
Reporting to the Maintenance Manager the Maintenance Supervisor supervises and coaches the Maintenance team to ensure safe, efficient execution of the maintenance work and optimal operational effectiveness in line with corporate and site objectives.
The Maintenance Supervisor is an experienced Maintenance leader with at least 5 years of experience in a Maintenance supervisory or leadership role applying proven Maintenance best practices in a fast pace industrial environment.  A technical diploma/ticket is required. The Supervisor is familiar with using a CMMS/EAM system and with applying Standard Operating Procedures in his/her work. The Supervisor follows company policies, standards and guidelines as they apply to all activities.
The Supervisor has strong leadership and communication skills, works well in a team environment, is responsible and is open to change. The person is results oriented and quality driven.
The Maintenance Supervisor promotes and maintains a safe working environment through compliance with MLF's Health and Safety Program. This includes Food Safety and Environmental compliance.
Snapshot of a Day-in-the-Life:
Provide inputs into PM reviews and PM development activities.
Responsible for assigned activities related to the site's asset performance improvement objectives and guidelines.
Oversee the internal equipment rebuilds and review external rebuilds.
Provide input to the work prioritization process and manage emergency and break-in work.
Provide inputs at the daily work request review meeting.
Provide inputs into the maintenance job plans.
Provide inputs to the work job scope.
Provide inputs into changes that affect the asset's BOM and work with stores to optimize part/material levels.
Own the weekly schedule, once it is published and adjust to accommodate emergency and break-in work.
Provide technical assistance as required for maintenance personnel in executing the work.
Work is assigned to work crews based on their competency, rather than on their availability.
Requirement for corrective work are communicated to Planning in a formal, timely, fashion (work order).
Conduct quarterly audits of the Trades people against the skills matrix and remedial action identified and applied to resolve shortfalls.
Lead the shift handover meeting.
Review job delay codes and times to identify opportunities to improve workforce performance.
Ensure that WO are updated in accordance with defined standards.
Monitor WO completion at least 3 times per shift and provide coaching/support as needed. Provide regular feedback to Production as to progress of work being executed.
Refer to visual boards in the workshop listing daily work scope and weekly KPI's.
Review completed WO's to ensure that the Trades people record actual time worked on the WO. Compare to time planned and addressed significant variances.
Conduct a pre-check of tools, equipment, kitted and staged parts, and materials on all planned and scheduled jobs
Ensure that parts and machine assemblies removed from service are promptly sent for repair/rebuild if required.
Ensure constant use of housekeeping practices, satisfying all safety requirements, to clean up the work site as part of every job. Workplace safety assessments are used regularly.
Schedule overtime or contract work as needed and manage contractors, while respecting budgetary limits.
Verify/ensure accuracy and completeness of WO documentation before sending to Planner and list issues to address.
Provide technical assistance in analyzing planned and completed WO to improve current and future job plans.
From completed WOs, identify and address knowledge gaps.
Responsible for the application of the site's documented RCFA process and results for major sporadic and chronic.
Yearly review of Trades in accordance with the skills evaluation matrix. Develop a training plan to resolve gaps.
Responsible for applying defined roles and responsibilities for Trades.
Responsible for the Maintenance Supervisor cross shift hand-over process.
Cooperatively create equipment handover and release schedules with Operations including pre and post job communication.
Oversee the return of spares to the warehouse.
Participate in the Maintenance department's continuous improvement and knowledge collection efforts.
Manage the mentor/apprentice program for specific Trades roles.
Collect and track Maintenance execution KPIs.
What We Offer at Maple Leaf Foods:
Being part of a high-performance, people-focused company that has an inspiring and unique vision to become the most sustainable protein company on earth, and a deep commitment to sustainable protein across North America.
An inclusive company culture and a work environment that keeps our people safe, rewards excellence, and empowers everyone to learn and contribute their best.
Competitive Health and Wellness benefits that offer flexibility to meet your individual or family needs, including programs focused on improving mental health and wellbeing. These benefits start on your first day of employment.
Defined Contribution Pension Plan with company matching that starts on your first day of employment.
Learning and development opportunities, including workshops, 'speaker series' events, and resources that allow you to develop your skills and progress your career.
Comprehensive tuition reimbursement program that supports continuous learning and development of our team members through investment in eligible degrees, diplomas, professional certification, or trades programs.
Supporting our deep commitment to community impact, we offer up to two paid days annually to volunteer at a cause of your choice.
About Us:
We're a carbon neutral food company on a purposeful journey to Raise the Good in Food through better nutrition, safer food and workplaces, more humane animal care, and environmental sustainability efforts that protect our planet. We care about our communities and commit to reducing food insecurity in Canada. Join us on the journey. Let's build a better future, together.
We're passionate about food. For more than 100 years, we've made delicious, healthy protein that Canadians love under iconic national and regional brands, like Maple Leaf®, Schneiders®, and Greenfield Natural Meat Co.® We're on a journey to become the most sustainable protein company – not just in Canada – but on earth.
We are carbon neutral.
We are one of the only food companies in Canada to set science-based targets.
We aim to reduce our environmental footprint by 50% by 2025.
We're a global food company with more than 13,500 team members. We operate sites in 20+ locations across Canada. We also have locations in the U.S. and Mexico, and do business in Asia.
A diverse and inclusive work environment
Championing diversity and inclusion is a critical component to advancing our collective purpose and vision and living the Maple Leaf Leadership Values. We believe in building, investing in, recognizing, and rewarding remarkable people who value an inclusive workplace, embrace all forms of diversity, and commit to including every voice in our collaborative environment. We're so much stronger when we know we're accepted and valued for who we are and what we each bring to the workplace.
We embrace a strong, values-based culture
Our eight Leadership Values are our north star. They guide the decisions we make for all our stakeholders: our consumers, our customers, our people, our communities, our shareholders, and the environment.
Doing What's Right
Shared Value
High Performance
Diverse and Inclusive Teams
Disciplined Decision Making
Our Accountability
Intense Curiosity
Transparency and Humility
Maple Leaf Foods is committed to ensuring the health and safety of all our employees.  As part of this commitment, we have adopted a number of COVID-19 safety measures, including a requirement for all employees to be fully vaccinated by March 31, 2022 and to show proof of vaccination. In keeping with this policy, successful candidates will need to provide proof of vaccination by March 31, 2022 (or prior to their first day of work if the start date is after March 31, 2022).  We will of course consider accommodations for anyone unable to be vaccinated following human rights and other applicable laws
We thank all applicants for their interest in exploring employment opportunities with Maple Leaf Foods; however, only those selected for an interview will be contacted. Applicants may be subject to a background check and must meet the security criteria designated for the position.
Championing diversity and inclusion is a critical component to advancing our collective purpose and vision, living the Maple Leaf Leadership Values, and delivering winning results. Accommodation is available upon request for applicants with disabilities in the recruitment and assessment process and when hired; please contact our Talent Attraction Team at accommodations@mapleleaf.com.