Information Security Advisor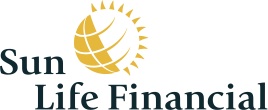 City : North York
Category : Full-time
Industry : Finance
Employer : Sun Life Financial
Vous êtes unique, comme le sont votre parcours, votre expérience et votre façon de voir les choses. Ici, on vous encourage et on vous motive à donner le meilleur de vous-même, et on vous donne les moyens de le faire. Vous travaillerez avec des collègues dynamiques – experts dans leur domaine – qui sont impatients de partager leurs connaissances avec vous. Vous aurez des gestionnaires inspirants qui vous aideront à développer votre potentiel et à atteindre de nouveaux sommets. Chaque jour, vous aurez de nouvelles occasions de rendre la vie de nos Clients plus radieuse – ils sont au cœur de tout ce que nous faisons. Découvrez comment vous pouvez faire une différence dans la vie des gens, des familles, des collectivités – ici et partout dans le monde.
Description de poste:
Reporting to the Director, Security Advisory Services, the Information Security Advisor is aligned with a Senior Security Advisor and conducts and manages the Information Security Risk Assessment (ISRA) process, reviews security contracts, conducts suppliers risk assessments, advises on secure software development practices, reviews exceptions to security directives, and reviews emerging security strategies. There is interaction with all Sun Life business groups, including Digital, Application Services, Enterprise Infrastructure, Architecture, Security Architecture, Legal, Compliance and Risk, Privacy, and external service providers and vendors.
The Information Security Advisor applies privacy and security laws and regulations and assists business units with technical risk assessment and compliance matters as they relate to Information Security. The key role in this process is to gather technical information for analysis and to make recommendations for action.
What you will do :
Provides support to Sun Life Business Groups by ensuring alignment with Information Security policies and directives with a specific focus on implementation of controls in applications and infrastructure services. Participates in Sun Life technology review boards and business groups to ensure proper technical security controls on systems and applications and processes.
Provides support to Sun Life Business Groups by suggesting ways to implement security requirements to protect Company information from intentional or accidental disclosure, modification, or destruction and improve overall Security. Performs research on issues as needed to ensure suggestions meet necessary business and regulatory requirements.
Consults broadly with the Business Groups and Enterprise Services using technical expertise to guide and influence implementation of security in wide or high-impact technology decisions and initiatives
Supports a balanced approach for security controls and support of governance practices. 
Constantly promoting and advocating that adequate levels of control mechanisms are in place to safeguard the Sun Life Business organization information.
Provides the management team with an in-depth analysis of information security trends, the status of identified risks, penetration testing and vulnerability scan results, security incidents, current work activities, and work completed by the department.  Provides preliminary recommendations to the management team on information security related risks.
Participates in the security review and assessment program in support of the Information Security strategy for Sun Life. Plans and schedules specific security assessments of systems, vulnerability identification and assessment considering executive priorities, business needs and IT resources. 
Provides support on IT security events and works with IT and business organizations within the Incident Management processes for those events by gathering information for analysis from various internal and external sources.
Tracks information security related risks and corresponding action plans with dues dates to ensure that the issues are resolved.  Work with the respective business and/or technology owner if dates are not met.  Provides reports to the management team outlining the status of information security risks within Sun Life.
What do you need to succeed :        
3+ years experience in IT Security and Application technology management and support
In depth knowledge of IT Security principles, protocols, practices and industry standards
Experience performing risk assessments of cloud (SaaS) based technologies
Experience with Amazon Web Services (AWS) is preferred
Strong understanding of existing and emerging IT Security technologies
Advanced skills in report writing and project management
Familiarity with contract wording and interpretation of security clauses
Good technology generalist with a good understanding of all aspects of technology
Must be able to work with the business groups from a non-technical business perspective and interpret technical context into common business language
University degree or college diploma in Computer Science, engineering, IT security management, risk management, or comparable professional education/training in a field relevant to IT Security management
Professional designation relating to Information Security (e.g. CISSP, CCSP, CISM, CISA) preferred
Notes/Unique requirements:
Government Reliability Security Clearance is required for this role (application upon hire includes fingerprinting, 5-year Canadian History Check etc.)
What's in it for you?
Named 2021 "Best Places to Work" by Glassdoor
Work and professional development that is united by our Purpose: to help Clients and Employees achieve lifetime financial security and live healthier lives
A friendly, collaborative and inclusive culture
Be part of our continuous improvement journey in developing the next greatest digital enterprise experience.
Competitive salary and bonus structure influenced by market range data
Pension, stock and savings programs to help build and enhance your future financial security
A common sense dress code, where you decide how you dress based on your day
The opportunity to move along a variety of career paths with amazing networking potential
Flex hours and periodic work from home options.
L'échelle du salaire de base est pour l'emplacement principal du poste affiché. Elle peut varier selon l'emplacement du candidat sélectionné et d'autres facteurs. En plus du salaire de base, les employés admissibles de la Financière Sun Life participent à différents programmes de rémunération incitative, dont le montant octroyé est discrétionnaire et dépend du rendement de l'employé et de la compagnie. Certains postes de vente participent à des programmes de rémunération incitative basés sur les résultats de vente individuels ou de groupe. 
Depuis toujours, la diversité et l'intégration sont au cœur des valeurs de la Financière Sun Life. Nous croyons qu'un effectif diversifié ayant des points de vue variés et des idées créatives est avantageux pour nos clients, pour les collectivités où nous exerçons nos activités, ainsi que pour nous tous, en tant que collègues. Nous accueillons avec enthousiasme les candidatures de personnes compétentes provenant de tous les horizons.
Les personnes handicapées ayant besoin de mesures d'adaptation pour présenter leur candidature et celles qui doivent consulter les offres d'emploi sur un support de substitution peuvent envoyer leur demande par courriel à l'adresse 'thebrightside@sunlife.com'.
À la Sun Life, nous voulons créer un environnement de travail flexible où nos employés sont outillés pour donner le meilleur d'eux-mêmes. Nous offrons plusieurs options de travail flexibles selon les exigences du poste et les besoins individuels. N'hésitez pas à en discuter pendant le processus de sélection.
Nous remercions tous les candidats de l'intérêt manifesté pour ce poste. Nous ne communiquerons qu'avec les personnes qui auront été retenues pour passer une entrevue.
Échelle salariale:
56,300/56 300 - 92,900/92 900
Catégorie d'emploi:
Services technologiques - TI
Fin de l'affichage: