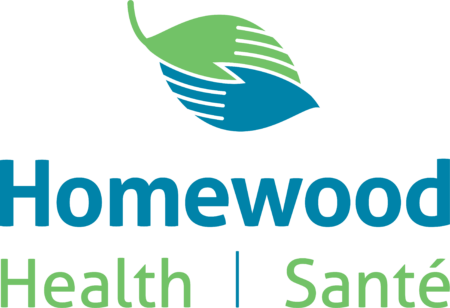 City :
Category : Part-time Hourly
Industry : *Service Provider
Employer : Homewood Health Inc.
Position Summary
Homewood Health™ is seeking to increase the diversity of its roster of mental health professionals and the availability of services for Indigenous peoples of Canada (FN Nations, Inuit and Metis). As such, we are seeking registered mental health professionals with specific expertise in culturally competent care and understanding of issues faced by our indigenous clients. We encourage individuals with lived experience to apply. Being able to communicate in Indigenous languages such as the Cree languages, Inuktitut and Ojibway, is an added advantage but not a requirement. As a professional working with Homewood Health™, you provide services on an occasional, contract basis for Employee and Family Assistance Program (EFAP), and other Stay at Work (SAW) and Return to Work (RTW) Services.

What you'll be doing
• Provide short-term, highly focused, solution-oriented counseling to address a variety of concerns such as depression, anxiety, interpersonal skills, workplace challenges, relationship issues, stress management and addictions with a solid understanding of how systems of oppression, including racism, sexism, homophobia, transphobia, colonialism and others impact on and exacerbate these concerns; and structured therapy for depression, anxiety, and trauma based on case load
• Able to work with adult individuals, couples, families and children
• Adhere to professional standards and best practices
• Engage in clinical consultation with the clinical management team as required

What we're looking for
• A Master's degree in Social Work, Counselling or related field, supplemented by specific training in culturally competent care, Bachelor of Social Work with significant counselling experience will be considered
2 or more years' of generalist counselling experience, 1 year experience working with indigenous persons in a counselling setting is preferred
• Lived experience as a member of the indigenous community is a strong asset
• Registration or clinical membership with a relevant professional regulatory body
• Professional liability insurance coverage of $2,000,000 or as otherwise determined by Homewood Health™
• Ability to communicate in English, verbal and written, other indigenous languages written and spoken are an asset
• Ability to use Microsoft Office (Word, Outlook)

Why work with us
We are driven by our values and are passionate about improving lives. We offer competitive wages and professional development opportunities, along with opportunities to engage with a community of clinicians from a variety of professional backgrounds across Canada who are part of our community of practice. Join us and work along-side highly motivated people who are collaborative and focused on delivering seamless services and programs to our clients and customers.
Employment Equity & Closing Statement
Homewood Health Inc. is committed to ensuring that its teams reflect the diversity of our community and welcomes applications from all qualified individuals. In accordance with the various provincial legislations that we operate under, Homewood Health is committed to working in collaboration with any team member who may require workplace accommodation in order to successfully perform any or all aspects of their role. Join Homewood Health and be part of an exceptional team that is helping Canadians live healthier, more productive and fulfilling lives.
#homewoodserviceprovider