Graduate Leadership Program – Sales & Service – Technical Product Manager (ON/QC/Atlantic)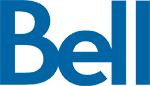 City : Montreal, Quebec
Category : Students & Graduates
Industry : Telecommunications
Employer : Bell
The Bell Business Markets (BBM) Graduate Leadership Program is an exciting opportunity for new grads to launch their careers with Canada's leading communications company.

Our Bell Business Markets team enables the digital transformation of businesses and governments nationwide through solutions in areas including Internet and private networks, voice and unified communications, contact centre, security, Internet of Things, data centre and cloud.
As a new grad, you will drive B2B solutions, develop business opportunities, further product roadmaps, collaborate across the business, and learn from industry experts. Leverage the country's largest voice, data, and wireless network, and leading end-to-end solutions, to support the aspirations of Canadian businesses. This unique and accelerated program will not only give you extensive knowledge and experience working on complex business issues, it will also enable you to develop your leadership skills.
Upon completion of the program, you will have the knowledge, skills, network, and breadth of experience to help transform the organization and become the next generation of leaders at Bell.
Why join us?
Benefit from a continuous learning environment and develop your expertise in your role.

Get to know the BBM family and its executive team during an orientation session.

Deliver on transformational projects to launch new product roadmaps, services, and solutions, to enable the customer to do more.

Expand your network as you work with the industry experts, including our amazing peer-to-peer grad and alumni support network.

Develop your technical and leadership skills through formal and experiential training programs.

Grow through one-to-one mentorship with experienced leaders, and career coaching from our leadership development team.
Transition easily from the university life you love; be part of a vibrant community of grads and never stop learning!
What we're looking for:
Technical Product Manager - Salesforce
Technical Product Manager

We require a Technical Product Manager to work closely with the Salesforce CRM Centre of Excellence teams, IT Dev Ops and business functions. This role will initially be responsible for analyzing Salesforce Cloud services and solutions across Sales & Marketing functions and processes, as well as documenting our CRM & Marketing Automation delivery approaches. We work closely across all Sales & Marketing related business functions, with an Agile culture of collaboration and teamwork. You will work with Architects, System Developers & Administrator, DevOps Specialists, Process Specialists and Technical Product Owners to support a rapid pace of releases to the market.
Key Responsibilities:
• Analyzing, hardening and publishing best practices methodologies and processes across tools, services, and standards relevant to CRM & Marketing Automation
• Support the Pre-Sales Transformation team in the delivery of new products, processes, features & functionality, as well as automation, optimization & system enhancements based on ever-evolving business requirements
• Evolving and growing the internal Knowledge Base as new services and capabilities are made available
• Create specifications for reports and analysis based on business needs and required or available data
• Lead cross-functional teams to address business issues
Preferred Competencies:
• Deep interest in Cloud services, particularly CRM and/or Salesforce.com and ongoing curiosity about new services as markets continue to evolve
• Commitment to continuous learning in the next-gen space
• High aptitude for analysis and problem solving – creative and analytical thinker with strong problem-solving skills
• Hands-on starter comfortable in a technical environment
• Aptitude for writing technical documentation
• High comfort level with a rapid-growth environment and culture: we are well on the way to adopting full Lean/Agile
• Well-developed facilitation skills
You should apply if:
• You will graduate, or have already graduated, with your Bachelor's degree in 2023, 2022 or 2021. If you graduated in 2020 or earlier, you are not eligible.
• OR: You are a post-grad (Masters) candidate graduating by Spring/Summer 2023, and have had a maximum of 1 year between completing your Bachelor's degree and enrolling in your Master's program. If the gap between finishing your Bachelors and starting your Masters is more than 1 year, you are not eligible.
• You are excited about telecommunications and have demonstrated curiosity, initiative, leadership and a passion for learning new skills.
• You are interested in driving organizational change and taking on new challenges.
• You have excellent interpersonal and communication skills (verbal and written)
• You have the ability to lead and influence others

#EmployeeReferralProgram  
Adequate knowledge of French is required for positions in Quebec. 
Additional Information:
Position Type: Management 
Job Status: Grad Hire 
Job Location: Canada : Ontario : Mississauga || Canada : Nova Scotia : Bedford || Canada : Quebec : Montreal 
Flexible work profile: Mobile
Application Deadline: 05/31/2023
Please apply directly online to be considered for this role.  Applications through email will not be accepted.
At Bell, we don't just accept difference - we celebrate it. We're committed to fostering an inclusive, equitable, and accessible workplace where every team member feels valued, respected, and supported, and has the opportunity to reach their full potential. We welcome and encourage applications from people with disabilities.
Accommodations are available on request for candidates taking part in all aspects of the selection process. For a confidential inquiry, simply email your recruiter directly or recruitment@bell.ca to make arrangements. If you have questions regarding accessible employment at Bell please email our Diversity & Inclusion Team at inclusion@bell.ca.
Created: Canada, ON, Mississauga
Bell, one of Canada's Top 100 Employers.