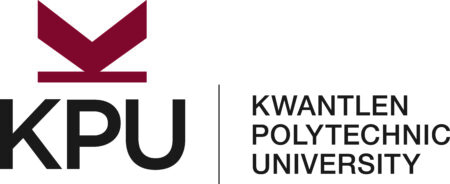 City : Surrey, BC
Category : 6300-FSO Domestic Recruitment
Industry : Education
Employer : Kwantlen Polytechnic University - KPU
Kwantlen Polytechnic University
KPU offers all learners opportunities to achieve success in a diverse range of programs that blend theory and practice, critical understanding, and social and ethical awareness necessary for good citizenship and rewarding careers.  KPU strives to implement initiatives that will attract, support, engage, and retain KPU's people and create an environment where all employees see themselves as contributing to student learning.

JOB OVERVIEW:  EVENTS COORDINATOR
Reporting to Director, Future Students Office, this position is responsible for coordinating the planning and execution of events related to the Future Students' Office (FSO) for the purposes of domestic student recruitment and community engagement. Provide leadership and develop the Student Ambassador program. Coordinate and schedule campus tours. Assist and liaise with Faculties and departments on the planning and production of other University events. Develop and monitor the budgets for the Student Ambassador program and FSO-led events.
EDUCATION AND EXPERIENCE
Bachelor's degree in Marketing, Public or Community Relations, or a related field) plus at least two years of experience in event planning and communications, or an equivalent combination of education, training and experience. Administrative experience is considered an asset.
QUALIFICATIONS
Proven track record in developing and implementing promotion plans in relation to events.
Demonstrated ability to anticipate project needs, discern work priorities, and meet deadlines with little supervision.
Strong organizational skills and attention to detail, the ability to work as part of an integrated team and the ability to work independently.
Proven ability to manage multiple projects/tasks and work assignments of a variety of staff and volunteers.
Excellent interpersonal skills. Ability to advise, guide and provide training to various stakeholders across the University.
Excellent customer service ethic and high expectations for quality.
Exceptional written and oral communication skills. Proven ability to communicate with a diverse population.
Demonstrated ability to handle sensitive and confidential information appropriately.
Extensive knowledge of the B.C. education system and KPU is an asset.
Demonstrated ability to conduct oneself in a professional manner in a demanding, high stress, fast-paced environment over a sustained period of time.
Strong background and experience with student information systems (BANNER) is an asset.
Proficient using the latest versions of Microsoft Word, Excel, PowerPoint, Access, Drupal (content management system) and mail merges, email and web searches.
Creative and critical thinking as well as proven problem-solving skills.
Must be able to work evenings and weekends as required.
A valid B.C. driver's license and access to a vehicle is required.
click here for a more detailed job description
Does this role sound like it was made for you, yet you don't check every box?
We at KPU understand that experiences and qualifications may look differently for everyone and, if this job description is of interest to you, we encourage you to apply.
Note to Applicants:
Kwantlen Polytechnic University welcomes and encourages applications from equity deserving groups and diverse experiences including, but not limited to, Indigenous people, racialized people, people with disabilities, and members of the 2S/LGBTQIA+ community.
If there are any barriers that you are experiencing or an accommodation that we can provide to support you through the application process, please reach out to us at humanresources@kpu.ca.
All qualified candidates are encouraged to apply; however, Canadians and permanent residents will be given priority.
We thank all applicants for their interest in employment with KPU. Only those selected for an interview will be contacted. 
Kwantlen Polytechnic University is committed to protecting the safety and welfare of employees, students, and the general public, and upholding the reputation and integrity of the University. For this reason, final applicants will be asked to undergo a background check.