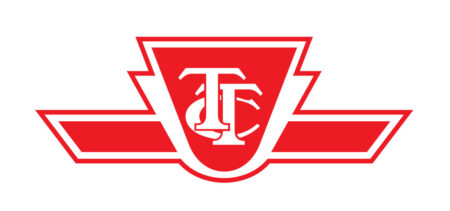 City : Toronto
Category :
Industry : Public Transportation
Employer : Toronto Transit Commission (TTC)
JOB INFORMATION
Requisition ID: 5934
Number of Vacancies: Future Vacancies
Department: Bus Maintenance and Shops
Salary Information: $43.76, Plus a Skilled Trade Premium of $1.25/hr for all Regular Hours Worked
Pay Scale Group: Wage Group 12
Employment Type: Permanent
Weekly Hours: 40, Off Days: View on TTC website Shift: View on TTC website
Posted On: February 2, 2023
Last Day to Apply: February 28, 2023
Reports to: View on TTC website
The Toronto Transit Commission (TTC) is North America's third largest transit system and has been recognized as one of the top places to work in the GTA. Guided by a forward-thinking strategic plan, the TTC's vision is to be a transit system that makes Toronto proud. The TTC's recruitment efforts are directly aligned to its mission of providing "a reliable, efficient, and integrated bus, streetcar and subway system that draws its high standards of customer care from our rich traditions of safety, service and courtesy."
JOB INFORMATION
These positions are required to work a 40 hour work week involving various shifts with various off-days. You may be required to work statutory holidays. This position may be required to primarily work on a designated job assignment (e.g. Inspections, Dynometer Operator, Engines, etc.)

KEY ACCOUNTABILITIES
-Performing varied and moderately complex work on a variety of diesel, gasoline and hybrid powered passenger vehicles, service vehicles and related equipment
-Conducting tests, diagnosis, repair, overhaul, parts replacements
and adjustments on all vehicle systems including power train, fuel systems, cooling systems, electrical systems, door systems, air conditioning systems and components including control and auxiliary operating equipment
-Conducting vehicle inspections and road service calls
-Responsible for treating passengers and/or employees with respect and dignity and ensuring the needs of passengers or employees with disabilities are accommodated and/or addressed (within the area of responsibility) in accordance with the Ontario Human Rights Code and Related Orders so that they can fully benefit from the TTC as a service-provider and an employer

SKILLS, KNOWLEDGE AND EXPERIENCE
-Must have a valid Province of Ontario Truck & Coach Technician Certificate (310-T), obtained through completion of Grade 12 technical program or its recognized equivalent as defined by the Training & Development Department, plus successful -completion of the apprenticeship training program
-Valid, non-probationary, Province of Ontario class "G" driver's license
-Successful completion of all mandatory training and testing required for this position includes, but is not limited to the ability to upgrade to a "CZ" driver's license, direct current fundamentals, automotive circuits, air conditioning and ODP certification, multiplex wiring, electronic transmission and engine controls and passenger accessibility equipment. Failure to successfully complete related training and testing will result in removal from the position
-Must provide a set of hand tools as per the tool list established by the TTC
-Must have or rapidly acquire a comprehensive knowledge of the Ontario Human Rights Code and Related Orders including disability accommodation and accessibility requirements pertaining to passengers and employees

The TTC is committed to upholding the values of equity, diversity, anti-racism and inclusion in the delivery of its services and in its workplaces. The TTC is committed to fostering a diverse workforce that is representative of the communities it serves at all levels of the organization, and supports an inclusive environment where diverse employee and community perspectives and experiences bring value to the organization. The TTC encourages applications from all applicants, including members of groups with historical and/or current barriers to equity, including but not limited to, Indigenous, Black and racialized groups, people with disabilities, women and people from the LGBTQ(IA+) community. The TTC values and supports an inclusive and barrier-free recruitment and selection process. Accommodations for applicants are available upon request throughout the recruitment and selection process, including for those who identify as having a disability. Please contact Human Resources – Talent Management at (416) 393-4570. Any information received related to an accommodation will be addressed confidentially.
The TTC's policy prohibits relatives of current TTC employees from being hired, assigned, transferred or promoted into positions, where there is a conflict of interest due to a relationship. Should you be selected for an interview, you will be required to disclose the name, relationship and position of any relative who is a current TTC employee.
We thank all applicants for their interest but advise only those selected for an interview will be contacted.