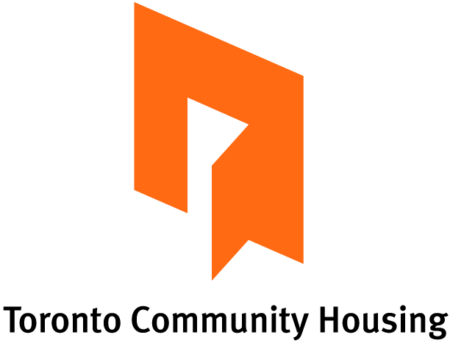 City : Toronto/Downtown
Category : ITS - Info and Technology Services
Industry : Real Estate and Rental and Leasing
Employer : Toronto Community Housing Corporation
---
 What we offer
In addition to competitive wages and a rewarding career where you can truly make a difference, we offer a comprehensive package that meets the various needs of our diverse employees, including:
Ability to participate in inclusive employee-led networks to educate, inspire, amplify voices, build relationships and provide development opportunities;

Three weeks paid annual vacation days, increasing with years of service;

Four (4) paid personal days;

Defined benefit pension plan with OMERS, includes 100-per-cent employer matching;

Health and dental benefits;

Employee and family assistance program;

Maternity and parental leave top up (93% of base salary);

Training and development programs including tuition reimbursement of $1500 per calendar year;

Fitness membership discount;
Make a difference
The Business Operations & Planning unit within the Information and Technology Division is responsible for the day-to-day ITS business operations, annual planning, ITS governance, ITS procurement, budgeting, training and various planning activities.  The role of this Clerk 1 position is to provide administration and coordination support to the Business Operations & Planning team and to work with a high degree of independence, using tact and good judgment in the communication and processing of information.
What you'll do
Provides procurement and financial processing including procurement processing (e.g. Purchase Order Requisitions, procurement pipeline management), financial processing (e.g. accruals, petty cash, invoice receipting)

Provides business administration coordination and support for the (ITS) Information Technology Service division (example: office services, fire life safety, health & safety)

Supports unit business process management  and continuous improvement including procedure writing and process flow documentation for ITS processes and procedures

Supports unit planning activities including annual operational planning, budgeting, training, resource management, and business governance

Identifies and makes recommendations for IT continuous improvements

Tracking of Root Cause Analysis process and reporting for Key Performance Indicator metrics (KPI).  Maintain and follow up on corrective actions identified as a result of RCA reports

Data gathering and analysis for KPI reporting and other monthly reporting against existing ITSM processes

Prepares various reports by analyzing qualitative and quantitative data (ie: vendor invoices, purchasing-related documentation)

Provides administrative support (creates and maintains files, prepares correspondence, memo's, statistical summaries, reports, etc.) to Business Unit.

Serves as back-up for administrative Business Unit staff as required (example: time and attendance, team communications, team documentation and record keeping, team event planning and coordination)

Maintain reliable filing systems (hard and soft copy) so that records are up to date, orderly, complete and accurate for reference from staff and the auditors.

Conducts IT research and compiles statistical information; responding to a variety of verbal and written inquiries from IT managers & staff

Prioritizes the workload and activities to meet deadlines

Coordinates meetings, conference calls and facility arrangements

Responds to telephone inquiries and helps resolve client complaints

Undertakes special projects as required

Other duties as assigned
What you'll need
Post-secondary education in related field (e.g. Accounting, Business Administration, Commerce, Paralegal, Property Management , etc.) or equivalent education and experience

Demonstrated experience in an administrative/clerical role working specifically in the I&TS field and/or relevant field

Excellent working knowledge with personal computers and Microsoft applications (Advanced MS Word, PowerPoint and Excel)

Good conceptual, analytical and problem solving skills

Commitment to customer service, performance quality, and continuous improvement

Strong interpersonal skills to liaise all levels of staff and other stakeholders

Strong oral and written communication skills

Ability to handle multiple projects with competing deadlines

Excellent customer service and organizational skills

Ability to work independently with minimal supervision

ITIL certification would be an asset
What's next
Once you apply, we'll review your resume and contact you if your skills and experience match the qualifications for the role. If you are selected to move forward, the process will include one or more interviews and/or assessments and reference checks.
Candidates for unionized positions must score a minimum of 70% to pass any interview or assessment and be considered for the next stage of the recruitment process. Successful candidates will be determined based on score and where applicable, union seniority. Not all candidates who score 70% or higher will automatically proceed to the next stage of the recruitment process as this will be dependent on the number of candidates and number of available roles.