Business Development Consultant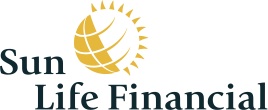 City : Edmonton
Category : Full-time
Industry : Finance
Employer : Sun Life Financial
Vous êtes unique, comme le sont votre parcours, votre expérience et votre façon de voir les choses. Ici, on vous encourage et on vous motive à donner le meilleur de vous-même, et on vous donne les moyens de le faire. Vous travaillerez avec des collègues dynamiques – experts dans leur domaine – qui sont impatients de partager leurs connaissances avec vous. Vous aurez des gestionnaires inspirants qui vous aideront à développer votre potentiel et à atteindre de nouveaux sommets. Chaque jour, vous aurez de nouvelles occasions de rendre la vie de nos Clients plus radieuse – ils sont au cœur de tout ce que nous faisons. Découvrez comment vous pouvez faire une différence dans la vie des gens, des familles, des collectivités – ici et partout dans le monde.
Description de poste:
The primary purpose of the District Director is to develop and execute plans to grow sustainable business for assigned district, aligning activities with overall Sun Life Financial Distribution and Regional objectives while ensuring the use of compliant business practices to deliver best in class client experiences.
What will you do?
Work with the Regional Vice President (RVP) to develop and execute annual holistic business plans, focused on both Wealth and Insurance (sales growth, financial results, productivity, client engagement, SVFA plan completion, governance metrics, etc.) and cascade targets plans to District Level
Monitor achievement of business targets and adjust activities as required
Implement tactics to grow revenue (premium and wealth deposits) and client base while actively promoting improved Advisor productivity, proficiency, and efficiency
Embrace new capabilities and services introduced; ensure proper adoption by Managers and Advisors
What do you need to succeed?
Business acumen, deep product knowledge (insurance and wealth products) and an understanding of the market, competition, and industry in general
Strong sales and business development skills
Ability to influence and interact with all levels of the organization
Expert knowledge of all required regulatory, oversight and compliance requirements
Problem solving, analytical and decision making skills including the ability to build consensus
Sound coaching and performance management skills
Excellent communication skills (written and oral) including the ability to influence and negotiate
Committed to ongoing personal and professional development
Proven track record of success, leading, influencing and implementing business strategies requiring knowledge and understanding of the financial services industry
Education Requirements:
University degree with minimum of 5 years of progressively responsible experience, or an equivalent combination of education and experience
Must hold a valid life insurance agent's license in the provinces in which Financial Centres are located
Must have completed the Branch Manager's Course Examination and satisfy the experience required to become registered as a mutual fund branch manager with the appropriate provincial securities commission
Must be in good standing with applicable regulators
A profession financial services designation would be an asset
Additional industry training would be an asset
Please Note:
The pay for sales roles includes a competitive salary and bonus plan. Some sales roles may have a salary outside of the range posted below.
L'échelle du salaire de base est pour l'emplacement principal du poste affiché. Elle peut varier selon l'emplacement du candidat sélectionné et d'autres facteurs. En plus du salaire de base, les employés admissibles de la Financière Sun Life participent à différents programmes de rémunération incitative, dont le montant octroyé est discrétionnaire et dépend du rendement de l'employé et de la compagnie. Certains postes de vente participent à des programmes de rémunération incitative basés sur les résultats de vente individuels ou de groupe. 
Depuis toujours, la diversité et l'intégration sont au cœur des valeurs de la Financière Sun Life. Nous croyons qu'un effectif diversifié ayant des points de vue variés et des idées créatives est avantageux pour nos clients, pour les collectivités où nous exerçons nos activités, ainsi que pour nous tous, en tant que collègues. Nous accueillons avec enthousiasme les candidatures de personnes compétentes provenant de tous les horizons.
Les personnes handicapées ayant besoin de mesures d'adaptation pour présenter leur candidature et celles qui doivent consulter les offres d'emploi sur un support de substitution peuvent envoyer leur demande par courriel à l'adresse 'thebrightside@sunlife.com'.
À la Sun Life, nous voulons créer un environnement de travail flexible où nos employés sont outillés pour donner le meilleur d'eux-mêmes. Nous offrons plusieurs options de travail flexibles selon les exigences du poste et les besoins individuels. N'hésitez pas à en discuter pendant le processus de sélection.
Nous remercions tous les candidats de l'intérêt manifesté pour ce poste. Nous ne communiquerons qu'avec les personnes qui auront été retenues pour passer une entrevue.
Échelle salariale:
67,400/67 400 - 110,100/110 100
Catégorie d'emploi:
Ventes - SIP
Fin de l'affichage:
05/10/2022