Board Governance Specialist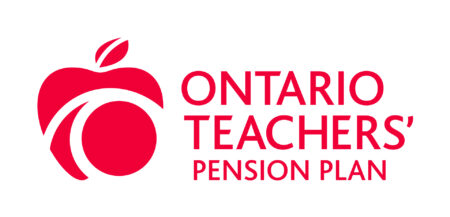 City : Toronto, Canada
Category : CEO Office
Industry : Financial Services
Employer : Ontario Teachers' Pension Plan - OTPP
Board Governance Specialist
The opportunity
Reporting to the Corporate Secretary, you will assist in managing the operations and administration of Board and Committee meetings, and board processes and programs, including Board Education, and Board Orientation.  You will provide specialized governance support to the Board of Directors and the Executive Leadership Team and be accountable for the administration of two to three board committees.
Who you'll work with
You will have the opportunity to interact with various partners across the organization globally at all levels as well as external partners.
What you'll do
Board Administration
Develop and maintain annual work plans and prepare agendas, run sheets, minutes and actions items for assigned committees

Post materials to Diligent ensuring document submissions received from contributors meet deadlines and process requirements

Support the Benefits Adjudication Committee hearing process, as required.

Manage meeting schedules and Diligent materials for Board Education; Board Orientation; and Crisis Management

Maintain the Diligent Resource Centre to ensure to ensure latest approved documents are posted in a timely manner

Prepare Monthly Board Education Updates and use judgment to curate content from a variety of sources and ensure alignment to the Enterprise Strategy and Board initiatives

Poll for dates for Special meetings and Education sessions while ensuring that appropriate notice periods are met

Attend Board meetings/Assist with logistics and liaise with IT in case of technology issues

Update and maintain Board Meeting Schedule, draft resolutions for regular and special Board and Committee meetings

Maintain Board Governance Handbook and board administration polices and processes.

Maintain updated versions of all Terms of Reference and manage board content on OTPP website (bios, terms of reference, committee appointments) to ensure latest approved documents are posted in a timely manner
Board Effectiveness
Develop, maintain, and implement effective governance policies and practices

Arrange annual check in meetings between Chair of the Board and Board members

Support Board effectiveness initiatives as outlined in the biennial Board Effectiveness Review process
Board Member Experience
Assist in rollout of Board Member experience technology and enhancements

Monitor and triage Board Secretariat inbox and respond to inquiries from a variety of sources using judgment and tact

Respond to inquiries from board members, as required and maintain the utmost discretion and confidentiality
Represent the Office of the CEO
Represent the CEO Office in a highly professional manner with tact and diplomacy

Manage multiple tasks independently in a fast-paced environment, establish priorities quickly and balance competing priorities on an ongoing basis

Make decisions using sound business judgment

Communicate complex matters in a concise and simplified way

Co-ordinate multiple tasks with a high level of initiative

Ensure deadlines are met.

Recognize opportunities and/or issues and proactively exercise judgment
What you'll need
Undergraduate Degree or equivalent experience / education

Corporate governance experience; including minute taking

5+ years providing coordination/support at C suite levels

Excellent written, oral, proofreading skills, coordination, planning and attention to detail

Strong technological skills, including but not limited to Word, Excel, PowerPoint, video conferencing technology, iPad applications; database and application knowledge such as iManage and Diligent/Board portal software is an asset. Ability to assist in providing training and answering technical questions is strongly preferred.

Ability to work with minimum supervision

Strong interpersonal and communication skills to develop relationships with internal and external contacts including Board members, Executive Team, Senior Leaders; other OTPP staff; Plan sponsors and assistants; other external contacts such as senior leaders at other pension plans and appellant representation (where applicable).
#LI-OTPP, #LI-VN
What we're offering
Pay-for-performance environment that offers competitive salary and incentive

Numerous opportunities for professional growth and development

Comprehensive employer paid benefits coverage

Retirement income through a defined benefit pension plan

The opportunity to invest back into the fund through our Deferred Incentive Program

A flexible/hybrid work environment combining in office collaboration and remote working

Competitive time off

Our Flexible Travel Program gives you the option to work abroad in another region/country for up to a month each year

Employee discount programs including Edvantage and Perkopolis

Degreed: a digital platform that helps you quickly and easily discover, share, and track various learning resources — from courses to videos to articles and more
At Ontario Teachers', diversity is one of our core strengths. We take pride in ensuring that the people we hire and the culture we create, reflect and embrace diversity of thought, background and experience. Through our Diversity, Equity and Inclusion strategy and our Employee Resource Groups (ERGs), we celebrate diversity and foster inclusion through events for colleagues to connect for professional development, networking & mentoring.  We are building an inclusive and equitable workplace where our talent is respected, accepted and empowered to be themselves.  To learn more about our commitment to Diversity, Equity and Inclusion, check out Life at Teachers'.
How to apply
Are you ready to pursue new challenges and take your career to the next level? Apply today! You may be invited to complete a pre-recorded digital interview as part of your application.
Accommodations are available upon request (peopleandculture@otpp.com) for candidates with a disability taking part in the recruitment process and once hired.
Candidates must be legally entitled to work in the country where this role is located.
The privacy of your personal information is important to us. Please visit our Privacy Centre to learn how we handle your personal information.
Functional Areas:
Legal & Corporate Affairs
5097