Assistant Manager, Transit Maintenance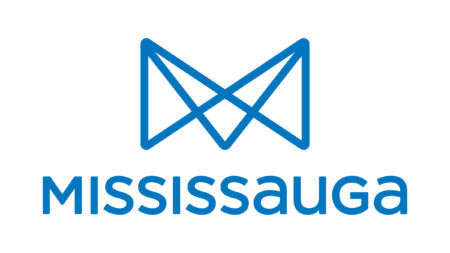 City : Mississauga, ON, CA
Category : Transit
Industry : Government/Public Services
Employer : City of Mississauga
Req ID: 23161
Vacancy Type: Permanent 
Number of Positions: 1  
Closing Date: 03/21/2023
Job Summary
Under general direction of the Manager Transit Maintenance, the Assistant manager is responsible for overseeing and managing the day-to-day operations of a MiWay Transit Maintenance Operations for multiple garages. Responsible for implementing policies and procedures to ensure safety. Ensure vehicles and Buses are maintained and serviced accordingly, to keep up with the highest safety standards. Additionally, the assistant Transit Manager develops procedures for the handling hiring new staff, and established schedules and methods for providing fleet maintenance and repair services in a timely and within-budget fashion. Takes part in forecasts additional funding needed for staffing, equipment, materials and supplies, Coordinates with the vehicle repair clerk all outside fleet repairs, may identify and place orders for repair/replacement parts for vehicles and equipment. Experience in managing and negotiating with Third Party Service Providers
Duties and Responsibilities
The principles and practices of modern fleet management

Management planning and control strategies

Conflict management strategies

The practices, standards, procedures and tools used in the automotive and transit bus maintenance industry

Innovations and techniques in the maintenance and repair of vehicles and equipment

Uses and applications of computerized information management systems for data collection, storage, analysis, evaluation and report generation purposes for bus maintenance and repair history

The hazards and safety precautions involved in the maintenance and repair of motor vehicles and related equipment

Operation, maintenance and repair of alternative fueled vehicles

Supervisory methods and technique

Direct the activities of a large staff of supervisory, technical, trades and laboring personnel

Establish and maintain effective working relationships with associates, contracted vendors, original equipment manufacturer representatives and departmental heads, elected officials, and union officials

Set standards to establish satisfactory levels of performance, quality and productivity

Define key areas of responsibility for subordinates and develop specific objectives for each responsibility

Formulate new or alternative strategies to achieve organizational goals and objectives

Diagnose causes of conflict and develop appropriate and mutually beneficial responses to manage conflict with the organization
Skills and Qualifications
Education:
Completion of secondary school with additional vocational or technical training, ideally with commercial vehicles– or any combination of education, training and experience deemed equivalent.

Up-to-date knowledge of regulations emanating from the Industry or the regulatory authorities to make sure the company stays in compliance
Experience:
Minimum Four (4) years of fleet maintenance experience, at the second supervisory level, directing through subordinate team leaders, either a multi-shift or a complex single shift fleet repair facility, performing maintenance, repair, inspection or repairs for a variety of vehicles and related transit bus equipment.
Certifications or Designations:
Completion of a training and apprenticeship program in Automotive Service Technicians (310S) and / or Truck & Coach Technicians (310T) is mandatory
Hourly Rate/Salary: $ 91,294.00 - $ 121,725.00 
Grade: G 
Hours of Work: 40  
Work Location: Mississauga Transit 
Organization Unit: T&W/MTMN Mechanic Union 
Department/Division/Section: T&W/Transportation&Works Dept , T&W/Mississauga Transit , MT Maintenance 
Non-Union/Union: Non Union 
Applicants applying to this posting may be considered for the same position(s) should another vacancy occur within six months from the date of this posting, unless the requirement to repost is expressed differently in a Collective Agreement.

If you are selected for an interview and your proposed transfer or promotion results in a real or perceived conflict of interest in relation to the Employment of Relatives Corporate Policy and Procedure, you must notify the Human Resources Representative as soon as possible.

If you are selected for an interview you are expected to disclose all current positions held in the City, whether full time or part time.

We are an Equal Opportunity Employer. In accordance with the Accessibility for Ontarians with Disabilities Act, 2005  and the Ontario Human Rights Code, the City of Mississauga will provide accommodations throughout the recruitment, selection and/or assessment process to applicants with disabilities.  If selected to participate in the recruitment selection and/or assessment process, please inform Human Resources of the nature of any accommodation(s) that you may require in respect of any materials or processes used to ensure your equal participation.