Architectural Technologist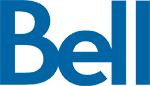 City : Toronto, Ontario
Category : Corporate Services
Industry : Telecommunication Services
Employer : Bell
Req Id: 415748

At Bell, we do more than build world-class networks, develop innovative services and create original multiplatform media content – we advance how Canadians connect with each other and the world.

If you're ready to bring game-changing ideas to life and join a community that values, professional growth and employee wellness, we want you on the Bell team.

Corporate Services is at the centre of the action, providing the support that enables Bell's industry leadership. Our Corporate Security & Responsibility, Communications, Human Resources, Procurement & Value Creation and Real Estate teams work collaboratively to drive our corporate strategy forward.
 
Summary
The Architectural Program Delivery is a unit providing in-house Architectural services within Bell Real Estate Services for capital small/medium exterior envelop projects with a focus on building science and heritage protection. APD also provides Design, Architectural, and Planning Subject Matter Expertize to other units including Asset Management engaging in building analysis, planning opportunities and, occupancy of office, network and infrastructure. APD participates in Bell Project Teams managing external Consultants where APD may not be the project prime. In addition, APD establishes and revises Bell standards including generating documents, establishing procedures and selecting methodologies that affect the design and management of built environments.
The Architectural Technologist is a member of the Architectural Program Delivery, Facilities Infrastructure Team, BRES, working under the supervision of the APD Architect, working with other APD team members, in close collaboration with Engineers with Facilities Infrastructure, and other units within BRES and Bell stakeholders.
Key Responsibilities
The Architectural Technologist (AT) will need to have experience in building condition reviews, engaged in analysis including confirmation of space (review of existing documents), occupancy, and building code compliance in order to prepare documentation for the in-house generation of procurement and construction drawings.

The suitable candidate should have experience to understand, document, analyze existing and planned mechanical and electrical systems in projects.
The suitable candidate should have specific experience or be interested in being trained to understand technology infrastructure, including network needs, operations and working requirements that integrate into the built environment. Most importantly is the understanding of the risks that may impact the Bell network.
In addition, this role will support planning research to determined new building potential of various properties. The analysis will include the generation of Revit building model and summarized in powerpoint reports/presentations
The responsibilities will include:
Maintaining APD's File System

Managing and training interns

Incorporating Bell processes and guidelines

na

Working within project schedules and meeting deadlines,

Diligence to complete drawings, documents and reports on time and as

assigned,

Continual improvement of quality, standards and deliverables,

Collaboration and integrated communications
The role will include
Full-time office presence

Review of existing buildings' performance to evaluate required exterior envelop

performance,

Information gathering about buildings from internal and external resources,

Research as required by the project or as directed,

Evaluation of Building Science solutions,

Drafting of design and construction drawings,

CCDC Contract coordination and management as required,

Field review and Office Functions as required by CCDC Contracts, including

all administrative forms,

Management and coordination with external Consultants and Contractors

Producing documentation and archival of findings, including following APD

filing system,

Regular reporting of construction progress and preparing presentation of

findings,

Adherence to Bell drawing standards (APD & BGIS standards),

Producing reports and Tracking data as required,

Engaging in site visits as required to review building/site conditions,

Maintaining working relationships between teams,

Participating in Bell and APD training, learning new software (ex. Confluence)and Engaging in Lessons Learned as directed

Supporting the APD Architects on tasks required
Critical Qualifications
Graduate of a recognized Architectural Technology program- College or University.

A minimum of 5-years of active experience in generating design and construction and presentation drawings, procurement packages and specifications.

Experience in creating 3D models using Revit for the presentations.

Ability to generate digital presentations

Ability to review working drawings, procurement and construction documents generated by mechanical, electrical, structural and other building consultants to be able to incorporate into a consolidated into Issued for Tender and Issued for Permit package.

Experience taking photos of buildings and details,
Skills and Competencies
Full competency with Revit software (version 2023),

Full competency with AutoCad Software (version 2023),

Competency with Microsoft Office: Word , Excel and Power Point,

Ability to attend site visits and take site dimensions,

Be self-starting, organized and work with integrity,

Ability to shift between projects,

Ability to manage multiple priorities,

Punctuality and attending meetings prepared,

Ability to engage in technical writing,

Flexible to work on other duties that may be assigned.
​#EmployeeReferralProgram

Adequate knowledge of French is required for positions in Quebec.
Additional Information:
Position Type: Management 
Job Status: Regular - Full Time 
Job Location: Canada : Ontario : Toronto 
Work Arrangement: Full-time in office (meaning that you will be required to perform your work on-site)
Application Deadline: 01/02/2024
For work arrangements that are 'Hybrid', successful candidates must be based in Canada and report to a set Bell office for a minimum of 3 days a week.  Recognizing the importance of work-life balance, Bell offers flexibility in work hours based on the business needs.
Please apply directly online to be considered for this role. Applications through email will not be accepted.
At Bell, we don't just accept difference - we celebrate it. We're committed to fostering an inclusive, equitable, and accessible workplace where every team member feels valued, respected, and supported, and has the opportunity to reach their full potential. We welcome and encourage applications from people with disabilities.
Accommodations are available on request for candidates taking part in all aspects of the selection process. For a confidential inquiry, simply email your recruiter directly or recruitment@bell.ca to make arrangements. If you have questions regarding accessible employment at Bell please email our Diversity & Inclusion Team at inclusion@bell.ca.
Created: Canada , ON , Toronto
Bell, one of Canada's Top 100 Employers.