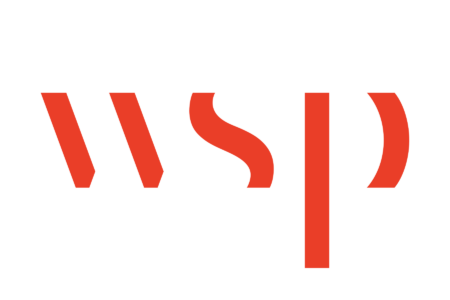 City : Langley, BC
Category : T&I - Land Development & Municipal Engineering
Industry : Engineering
Employer : WSP
LANGLEY, VANCOUVER, ABBOTSFORD And BURNABY
The Opportunity:
WSP is currently seeking an Administrative Assistant / Project Coordinator to support the Land Development and Municipal Engineering teams in the Lower Mainland and Kamloops, based out of the Langley office . This position would be responsible for administrative tasks as well as assisting Project Managers in the day-to-day tasks of each project.
The administration duties include word processing, documentation, reports, data entry, photocopying, distribution, filing, preparation of courier packages, office and safety supply orders, setting up truck maintenance, assisting in office and vehicle checks with the office safety coordinator, packaging drawings for clients, organize office socials, answering phones, fixing office technical problems through IT, submit accounts payable and receivable, and ordering and disposal of printer equipment.
The Project Coordinator duties include writing proposals, opening new projects and proposals within WSP, tender documentation, project scheduling, project budgets, attending project meetings and producing meeting minutes, invoice distribution, pulling land titles, coordination with other offices on projects, update the CRM, completion of progress payments and change orders.
Working very closely with the Project Managers, the candidate will be a highly organized planner with strong communication skills.
Why WSP?
We value and are committed to upholding a culture of Inclusion and Belonging
Our Flexible Work Policy – we recognize the importance of balance in our lives and encourage you to prioritize the balance in yours. We will support you on and off the job so you can be fully present in both your work and home lives.
Our Hybrid Work Policy - a combination of in-person and remote working, enables us to purposefully think of how we work, who we need to work with, and where the work should be done.
A Canadian success story - we're proud to wear the red and white of this beautiful country and show the world what Canada has to offer.
Enhance the world around you - from the environment to the highways, to the buildings and the terrain, WSP is the fabric of Canada.
Outstanding career opportunities - we're growing and pushing ourselves every day to be greater than yesterday - we're open to your ideas and trying new things.
A phenomenal collaborative culture and a workforce filled with genuinely good people who are doing humbly important work. Come find out for yourself what it's like to be a part of our journey.
We offer attractive pay, flexible work options, a great corporate culture, comprehensive and employee-focused benefits including virtual healthcare and a wellness platform as well as great savings programs, and a clear vision for the future.
#WeAreWSP
 
A day in the life:
Develop, produce and distribute reports, studies, proposals, and general correspondence;

Collaborate with the team to coordinate proposals and prepare proposal submissions;

Coordinate the proposal response from initial enquiry to final submission, setting timelines and deliverables and ensuring milestones are met;

Collaborate with proposal teams to create proposal narratives, compile key experience data, success stories, and discriminating accomplishments;

Write various proposal sections, including executive summaries, project descriptions/ qualification summaries, and CVs as required;

Maintain electronic filing system;

Supply inventory management;

Typing, formatting, photocopying, and emailing documents;

Coordinate outgoing and incoming courier shipments; reconcile courier invoices with delivery slips;

Safety coordination;

Setup of project numbers and budgets;

Support client management activities;

Coordinate and manage calendar for internal and external meetings and conference calls, including room arrangements, catering, audio visual, etc.;

Arrange travel and accommodation through corporate travel provider;

Maintain meeting minutes and distribute accordingly;

Organize social functions as required;

Provide backup support to other administrators, if required;

Other duties as assigned/required.
What you'll bring to WSP ...
High School degree with minimum 4 years relevant experience as an Administration Assistant preferably within an Engineering/Architectural or other professional service office;

Excellent organizational and time management skills to respond to changing priorities and handle multiple tasks;

Ability to multitask, prioritize and effectively meet deadlines;

Consistently deliver high-caliber, accurate work with a high degree of attention to detail, in a fast-paced environment;

Excellent Communication skills – written and verbal, including teamwork and interpersonal abilities; and

Ability to work independently as well as in a team environment.

Advanced proficiency in Microsoft office and Outlook management skills including Microsoft Word, Excel, Outlook, Powerpoint and Teams;

Experience with Microsoft Sharepoint, Bluebeam, Adobe InDesign, Adobe Acrobat, City mapping systems (GIS Data), and coordinating courier pickups is an asset;