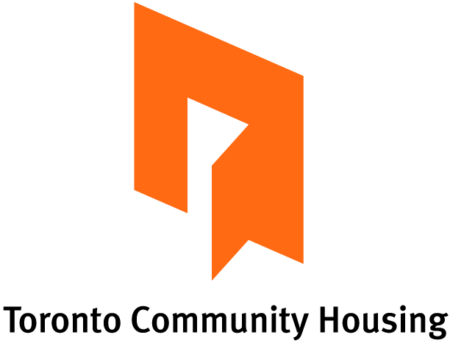 City : Toronto/Downtown
Category : Accounts Payable
Industry : Real Estate and Rental and Leasing
Employer : Toronto Community Housing Corporation
---
Make a difference
Do you see yourself working for one of the largest social housing providers in North America that is dedicated to improving the lives of its residents? Are you a dynamic, service-oriented individual who is eager to learn and expand on current skill sets in Accounts Payable? If this sounds like you, then we have an opportunity you won't want to pass up! 
The Accounts Payable Unit of the Finance Division requires one Accounts Clerk to provide a variety of administrative functions within the unit.  This position will report to the Accounts Payable Manager.  
What you will do
Maintains database for taxes

Processes supplier invoices for corporate and shared services divisions and maintains vendor accounts

Inputting invoices into computerized database (ie HoMES / Yardi system) and tracking of invoice approval with Project Coordinators and Forepersons.

Create various spreadsheets and documents using Microsoft Excel and Microsoft Project

Cancels and reissues vendor payments

Uploads electronic bank payment files to tenant accounts

Issues  tenant refunds

Prepares TCHC invoices for miscellaneous accounts receivables

Prepares appropriate journal entries for miscellaneous accounts receivables

Traces missing tenant payments

Inputs tenant payments

Reverses returned cheques and inputs related tenant charges

Prepares vendor reconciliations

Prepares and uploads Journal Entries

Reconciles sub-ledger entries to the general ledger

Uploads and downloads various Scotia Bank Files

Prepares revenue and expenditure accruals for month-end

Creates AR related invoices as required

Responsible for petty cash, including disbursement, replenishment of funds and maintenance of records

Responds to enquiries from vendors and staff from other TCHC units

Sorts and distributes unit mail

Other related duties as assigned
What you'll need
Intermediate level accounting experience (i.e. minimum 3 years), preference for full-cycle accounts payable

Intermediate knowledge of computerized PC office systems with demonstrated ability in various software products (MS Office, Excel)

Demonstrated ability to make calculations accurately and working knowledge of accounting procedures.

Good interpersonal skills with the ability to meet and interact with staff in an efficient diplomatic manner

Must be able to organize, prioritize a heavy and constant workload and meet deadlines with conflicting priorities

Extensive working knowledge of Microsoft Excel and Access

Accounting courses are an asset

Experience with TCHC's financial system (Yardi / HoMES) and Oracle financials is an asset

Working knowledge of TCHC's organizational structure would be helpful in responding to enquiries from internal and external sources and to appropriately direct documents within the organization.

Knowledge of housing related legislation, by-laws, policies, etc is an asset
What's next
Once you apply, we'll review your resume and contact you if your skills and experience match the qualifications for the role. If you are selected to move forward, the process will include one or more interviews and/or assessments and reference checks.
Candidates for unionized positions must score a minimum of 70% to pass any interview or assessment and be considered for the next stage of the recruitment process. Successful candidates will be determined based on score and where applicable, union seniority. Not all candidates who score 70% or higher will automatically proceed to the next stage of the recruitment process as this will be dependent on the number of candidates and number of available roles.
Please Note: TCHC has a mandatory vaccination policy wherein staff are required to be fully vaccinated against COVID-19 as of November 23, 2021 with the exception of employees with approved accommodations.