TD Bank Group is one of the largest banks in North America. Its mission is to be the best run, customer-focused, integrated financial institution with a unique and inclusive employee culture.
COMMITMENT TO DIVERSITY
Each and every day, all of the more than 81,000 employees who work at TD can feel comfortable bringing their whole selves to work. That's why TD attracts the best and the brightest in the industry and why all employees can reach their full potential.Pride at Work Canada's vision to realize fully inclusive workplaces for LGBT employees across Canada is one that TD supports. Positive change is reflected not only by establishing policies and practices relevant to LGBT employees, but by building an employee culture that fosters an inclusive, respectful and secure workplace – all of which TD has embraced and continues to advance.
VISION FOR THE FUTURE
At TD, the broad vision for the future is to create a place that everyone is proud to be a part of, a place where everyone feels comfortable each and every day, and a place where all employees can reach their full potential.TD's responsibilities extend well beyond creating real value in the economy. The company is also responsible in helping to make an inclusive society. That's the big aim of TD's diversity initiative. This is not just a "feel good" initiative – it allows TD to attract and retain the best employees, as well as build stronger ties in the communities in which it operates. It's ultimately about becoming the employer of choice in the financial sector by providing a comfortable and respectful working environment for all LGBT employees and their allies at TD. Click
here
to learn more about TD's commitment to diversity.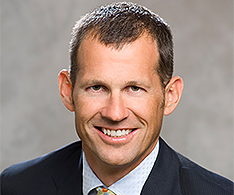 Building Pride at TD: 10 Years and Counting A decade ago , as on of the first banks to launch a targeted LGBT effort, TD took a bold stance. We wrapped ourselves in the rainbow flag and were very "out" about it. Today, TD is recognized for its support of the LGBT population:
In our workplace, diversity and inclusion is a way of life, where people can bring their whole selves to work – and ultimately, be more productive. The large the number of people who have come out at work, sometimes before telling their families has been a true mark of our progress.
In our communities, TD is involved with over 100 LGBT organization and initiatives across North America. We are a highly visible supporter, which includes sponsoring WorldPride 2014 in Toronto.
For LGBTA Customers, we want them to feel comfortable doing business with us, that they see themselves reflected in our staff, in our ads and in our services.
We won't let up in our efforts to keep diversity and inclusion part of the TD Culture. Despite growing acceptance of the LGBTA movement, there is much work to do. So we must stay vigilant in our tolerance of intolerance, and continue to breakdown barriers for LGBT people everywhere.
Tim Thompson
Chair of TD's Lesbian, Gay, Bisexual, Transgender and Allies Committee (Canada)