Gowling WLG is a new international law firm created by the combination of Gowling Lafleur Henderson LLP (Gowlings), a leading Canadian law firm, and Wragge Lawrence Graham & Co (WLG), a leading UK-based international law firm. With more than 1,400 legal professionals in 18 cities worldwide, Gowling WLG provides its clients with in-depth expertise in key global sectors and a suite of legal services at home and abroad. Gowling WLG sees the world through its clients' eyes, and collaborates across countries, offices, service areas and sectors to help them succeed, no matter how challenging the circumstances. Learn more at gowlingwlg.com.
COMMITMENT TO DIVERSITY
In 2014, Gowling WLG became one of the first law firms in Canada to conduct a firm-wide diversity and inclusion self-identification census.  Over 1,450 of Gowling WLG's professionals and staff across the country voluntarily took part in the census, as well as focus groups and individual interviews, to learn more about the culture at Gowling WLG and to identify specific areas of focus. Armed with these valuable metrics, Gowling WLG finalized a firm-wide Diversity and Inclusion Strategy and created a national Diversity & Inclusion Council to guide and move the Diversity and Inclusion Strategy forward. Gowling WLG is a founding member of the
Law Firm Diversity and Inclusion Network
, and supports a number of current diversity and inclusion initiatives, including, the
Justicia Project
, the
Progressive Aboriginal Relations
program, and the
Program of Legal Studies for Native People
. In addition:
Gowling WLG is a National Partner of Pride at Work Canada, a non-profit organization with a vision to improve the climate of inclusiveness for lesbian, gay, bisexual and trans-identified (LGBT) employees in the workplace;
Gowling WLG is a proud contributor to the Legal Leaders for Diversity Trust Fund established by the Legal Leaders for Diversity and Inclusion (LLD), a group of Canadian general counsel from coast to coast who have declared their support and commitment for creating a more inclusive legal profession; and
Gowling WLG is the first Canadian law firm to receive the prestigious Starbucks International Excellence in Diversity Award.
VISION FOR THE FUTURE
Diversity and inclusion are integral components of Gowling WLGs' culture.  Gowling WLG will continue to promote and advance diversity and inclusion initiatives, both internally and externally, to create a better, more equitable workplace and to allow Gowling WLG to continue to provide superior service to its clients.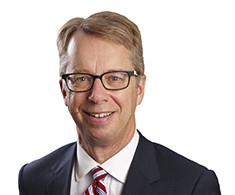 Diversity and inclusion are both moral imperatives and business imperatives. As we embark on a new global journey as Gowling WLG, we have a wonderful opportunity to "walk the talk" and become a shining example of a law firm that truly embraces diversity and inclusion.
Peter Lukasiewicz
Chair & CEO