Matrices: Trans, Non-Binary & Agender Digital Connect [EN]

Matrices: Trans, Non-Binary & Agender Digital Connect [EN]
November 7 @ 12:00 pm

-

1:30 pm
Tuesday, November 7, 2023, from 12 pm to 1:30 pm EST – this is a free networking event for trans, non-binary and agender people.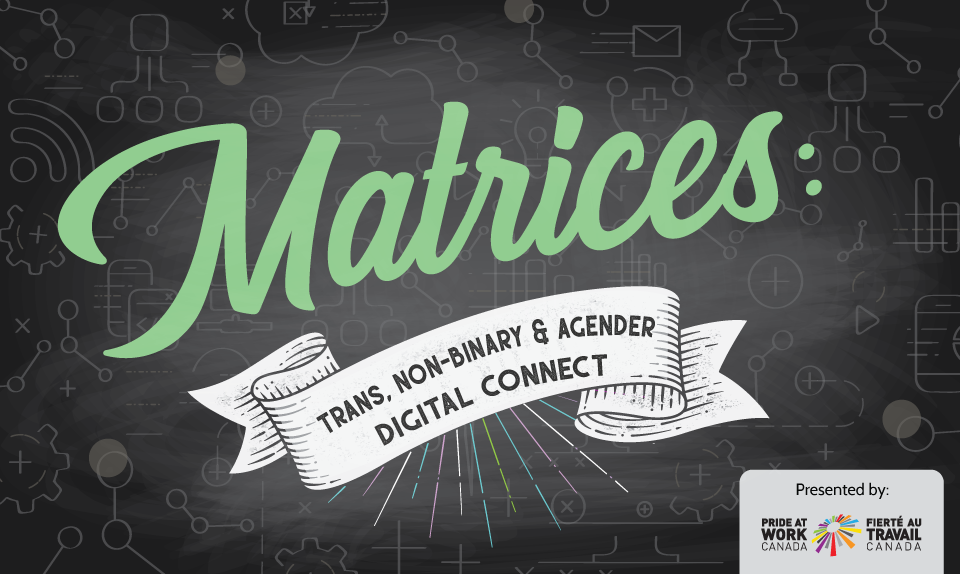 Pride at Work Canada is proud to present the seventh installment of Matrices: Trans, Non-Binary & Agender Digital Connect, a free networking event for trans, non-binary, and agender professionals and jobseekers! We will bring trans, non-binary, and agender professionals from across Canada.
Our guest speaker will deliver brief remarks after which attendees will then enter 1-1 speed networking rounds to discuss our speaker's story, our session theme, and to meet other professionals and jobseekers. After the 1-1 speed networking rounds, we'll come back as a group and close the session.
Please note that our event will be fully taking place on the Gatheround networking platform. Once registered, we will send attendees a link to the event and if you haven't previously used Gatheround, you'll need to create an account and sign in. Creating an account with Gatheround is as simple as confirming an email and attendees will be sent detailed instructions on how to join the event!
Help us make Matrices a safer event! All attendees will be provided with a set of community guidelines for this event that they will be expected to read and abide by. Pride at Work Canada staff will be present in the main room at all times and volunteer facilitators will be rotating within some of the 1-1 speed networking rounds. Creating a welcoming space is a communal effort, we look forward to building a braver space based in communicating with compassion.
Captioning: At this event there will be live captioning in English, and automated French captioning only available upon request two weeks previous to the event.
Guest speaker: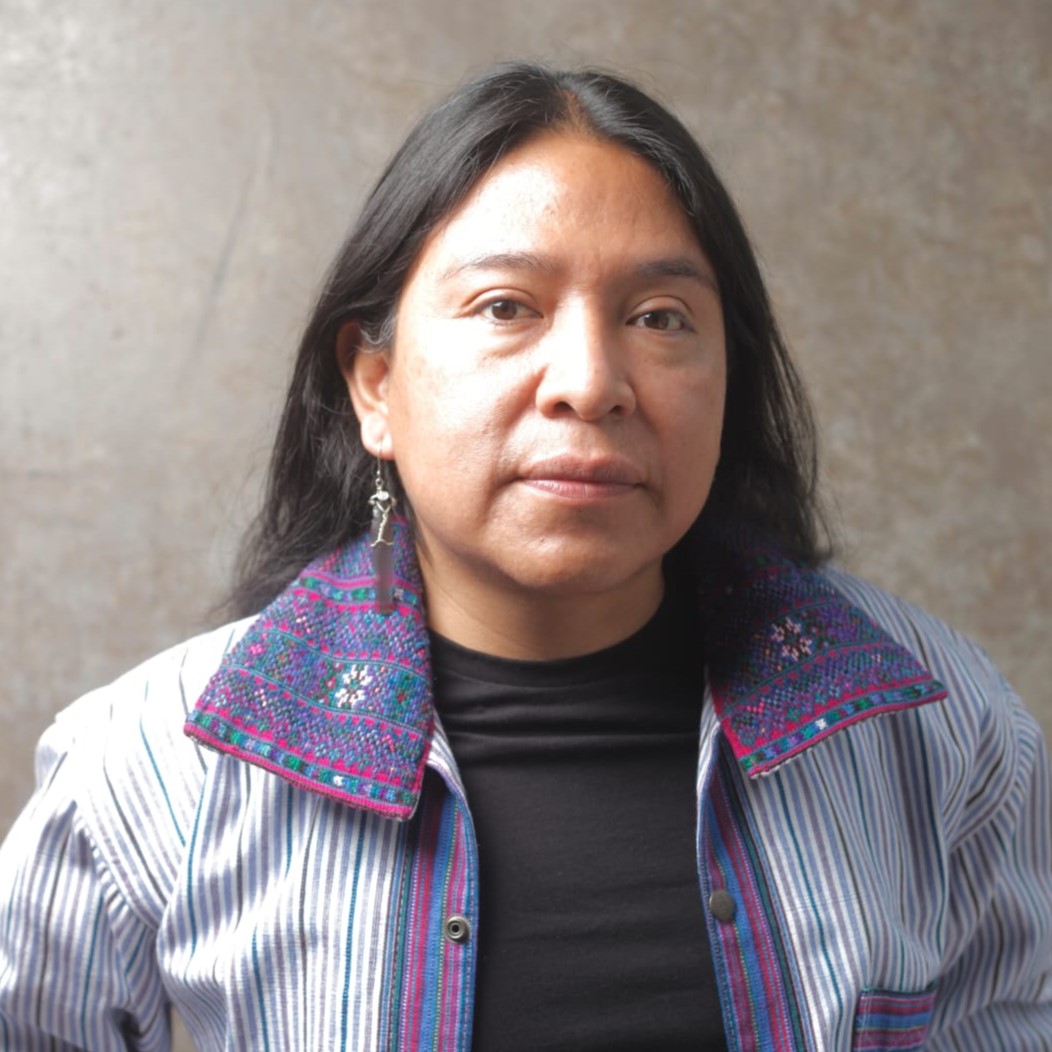 Fernando Us Alvarez (she/he)

Fernando is a Maya K'ichè Indigenous person, a survivor of Guatemala's civil war, and a sexual dissident. Fernando uses the pronouns she/he. For the past three years, Fernando has been working with the PanAmerican Development Fund with responsibilities for supporting LGBTI groups in the Mesoamerican region (Mexico, Guatemala, El Salvador and Honduras). Prior to that, Fernando worked as a popular educator with UDEFEGUA – the Unit for the Protection of Human Rights Defenders – an organization that defends the political space for human rights organizations and provides support to human rights defenders under threat. In UDEFEGUA, among other responsibilities, Fernando was the liaison with feminist and LGBTI groups in Guatemala and throughout the Central American region. From 2010-2013, Fernando served as Project Officer with Project Counseling Service (PCS), a regional Latin American organization that was Inter Pares' main counterpart in Latin America. At PCS, Fernando worked on the program dealing with issues of migration or "forced uprooting", connecting with grassroots groups throughout the "northern triangle" region and Mexico.

His/her experience as a proud, queer Indigenous person deeply engaged in a broad range of human rights issues is an incredible asset. Fernando is an activist with deep ties at the local level. She/he is a founding member of REDMMUTRANS – the Red Multicultural de Mujeres Trans (Multicultural Network of Trans Women), a grassroots group comprised in large part by Indigenous trans women from several rural departments of Guatemala. Fernando is also a member of REDNAS – the Red Nacional de Diversidad Sexual y VIH de Guatemala (National Network on Sexual Diversity and HIV of Guatemala). REDNAS engages in advocacy with the Guatemalan government and at the international level on a variety of issues of concern to the LGBTIQ community. Fernando was a member of the Organizing Committee for the Regional Conference of ILGA, held in Guatemala in 2017 and has taken part in 3 ILGA conferences in the region.
Why is this event taking place?
While many events and networks are inclusive of trans, non-binary and agender people there are questions and discussions unique to these community members and their experiences. Pride at Work Canada seeks to create space for professional and job-seeking trans, non-binary and agender people to find support from and make connections with one another. We hope to be responsive to the needs and suggestions expressed by our attendees as this feedback helps to shape future events.
Who should attend?
The purpose of this event is to provide space for folks who identify as trans, non-binary and agender. There is no desire to monitor anyone's gender or create barriers to entry. If you come to this event you will be welcome. While the support of people who identify as allies to trans people and communities is always appreciated please remember that the best support sometimes comes in the form of leaving space for people to connect around their shared identities and lived experiences.
Who can answer my questions about the event?
Please direct questions about this event to Iyol Martinez (they/them), Leadership Programs Coordinator at iyol.martinez@prideatwork.ca. You may also contact info@prideatwork.ca with questions about any Pride at Work Canada events and activities.
Accessibility
Captioning provided by 3 Play Media Canada
If you have any accessibility requests please email iyol.martinez@prideatwork.ca with requests by October 24, 2023
Limited number of participants in this free networking event for trans, non-binary and agender people.