(French) Rendez-Vous: Women x Non-Binary Digital Connect

(French) Rendez-Vous: Women x Non-Binary Digital Connect
February 15, 2022 @ 5:00 pm

-

6:30 pm
This session will be offered in French. The English session will be on February 15, 2021, at 12 pm EST.
Tuesday, February 15, 2022, from 5 pm to 6:30 pm EST. Free event.

Pride at Work Canada has been bringing women and non-binary people* together across Canada for years. Though we can't safely hold in-person events right now, we are forever optimists. We're seizing on this opportunity to connect women and non-binary people online, regardless of where they live.
Rendez-Vous: Women x Non-Binary Digital Connect is the next evolution of our popular LGBTQ2+ Women's Networking Breakfasts program. It's a unique opportunity for women and non-binary people to make professional connections in a casual and comfortable setting – from anywhere!
*Pride at Work Canada understands that these terms may not resonate with everyone and endeavors to include all those who do not identify as men including trans women, cis women, non-binary folks, agender folks, and more.
Our theme for this Rendez-Vous networking event is visibility!
Our guest speaker will deliver brief remarks, then attendees will be placed into breakout rooms to discuss our speaker's story, and to meet other professionals and jobseekers. After the breakout room discussions, we'll come back as a group to share our takeaways and close the session.
Help us make Rendez-Vous a safer event! All attendees will be provided with a set of community guidelines prior to the event that they will be expected to read and honour. Discussion facilitators will be present in our breakout rooms, and there will be a BIPOC-specific breakout room for folks who wish to join that space.
Guest speaker: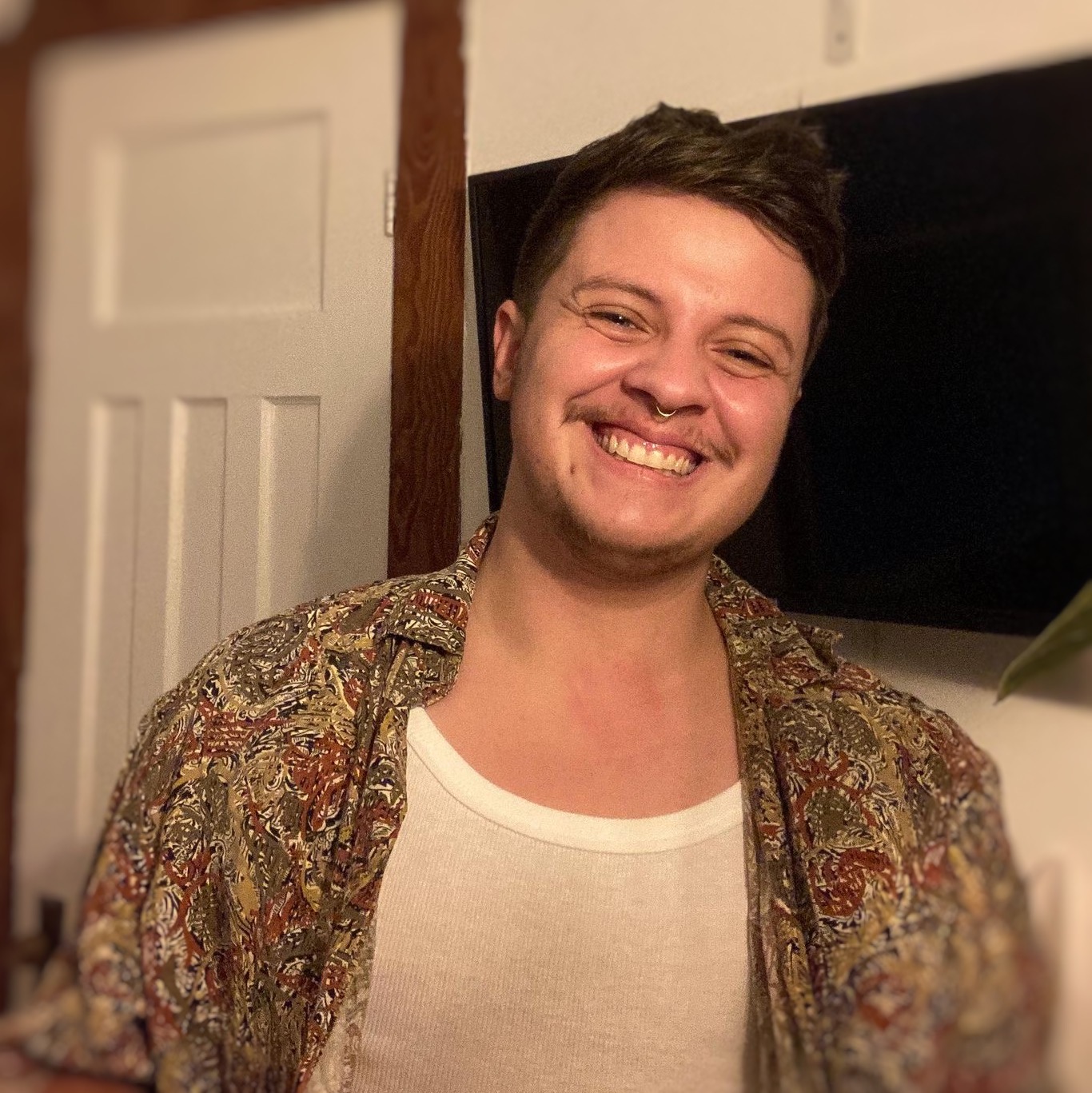 Henri-June Pilote (he/him, they/them), Content Creator – LGBTQ+ & Trans Issues

Henri-June Pilote is a content creator focused on trans and LGBTQ+ issues, public speaker, podcaster, former executive director of the organization AlterHeros, and a lively Gemini with a strong sense of humour. Given his skills in communications and LGBTQ+ community organization management, his Instagram content and podcast are goldmines of education on LGBTQ+ issues and sexual education. Through his podcast C'est quoi mon genre? ("What's My Gender?") Henri-June vulnerably addresses issues related to trans identity, sexual orientation, mental health and more. Created at a time when the lack of LGBTQ+ information and representation in French was glaring, C'est quoi mon genre? allowed many members of the French-speaking LGBTQ+ community to recognize themselves for the first time and to unite around a common model, making Henri-June a pioneer in trans representation in Quebec. Through these two platforms, Henri-June Pilote bears witness to the ups and downs of his medical, legal and social gender transition. His intimate and educational approach helps to dismantle feelings of isolation, and provides special access to the trans experience for others.
Limited number of participants in this free networking event for women and non-binary people.
Registration for this event has closed.