(French) National Member Webinar: Evolution of rights for LGBT+ families

(French) National Member Webinar: Evolution of rights for LGBT+ families
January 26, 2022 @ 12:00 pm

-

1:00 pm
(Please notice that this event will be offered in French.)
Wednesday, January 26, 2022, from 12 PM to 1 PM EST – this event is exclusive for employees of our Proud Partners and Community Partners.
In the 1990s, families with LGBTQ2+ parents were completely invisible in our society and had no legal recognition. However, over the course of only 25 years, LGBTQ2+ families in Quebec have acquired a number of rights, making our society one of the most pioneering in the world. The media is very interested in family diversity, assisted reproduction, adoption, surrogacy, multi- and poly-parent families and issues such as access to origins and fertility preservation for trans people. Laws to recognize LGBTQ2+ families have been passed. Courts have issued life-changing decisions. However, the recognition of these rights is an ongoing process, as family structures and different ways of constituting a family continue to proliferate. This presentation by Mona Greenbaum, Executive Director of the LGBT+ Family Coalition, outlines key legislative and legal moments while providing examples of their impact on the lives of affected families.
Presenter: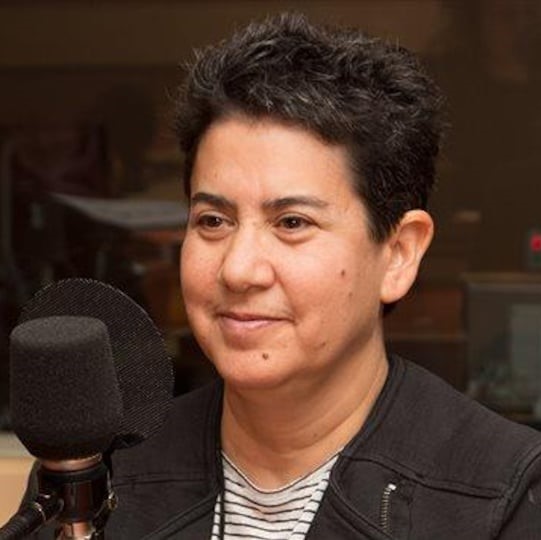 Mona Greenbaum (she/her), Executive Director, LGBT+ Family Coalition

Mona Greenbaum is the founder and executive director of the LGBT+ Family Coalition, an advocacy organization for families with lesbian, gay, bisexual and trans parents. The organization has received three "Gala Arc-en-Ciel" awards in recognition of its social activism. Their main mission is to train intervention workers in schools, social services and community organizations. To date, they have conducted more than 1000 courses in the 17 regions of Quebec, reaching more than 40,000 workers, in order to build awareness of the importance of intervening against homophobic and transphobic violence and heteronormativity. From 2004 to 2006, Mona was a member of the Joint Working Group against Homophobia ("Groupe de travail mixte contre l'homophobie") of the "Commission des droits de la personne et des droits de la jeunesse". The Group's mission was to examine the reality of homophobia in Quebec and to recommend institutional and governmental measures to address the problems and needs identified. Mona was involved in the subcommittees on health and social services, education, family, seniors and the status of women, ethnocultural communities, and community life. The final report resulting from this work, published in February 2007, formed the basis of the "Politique nationale de lutte contre l'homophobie" (2009) and its subsequent action plans (2011-2015 and 2016-2021). In 2010, Mona was awarded the Medal of the National Assembly of Quebec, recognizing her many years of activism within the LGBT community. In 2015, in honour of the 40th anniversary of the Charter of Human Rights and Freedoms, the "Commission des droits de la personne et des droits de la jeunesse du Québec" selected Mona as one of the 40 individuals who have had an exceptional career defending or promoting the rights included in the Charter. Mona is also a consultant and trainer for the Public health expertise and reference centre ("Institut national de santé publique du Québec – INSPQ").

Registration for this event has closed.
This event is exclusive for employees of our Proud Partners and Community Partners. If you would like to register after the deadline, please send an email to info@prideatwork.ca.