Edmonton 2 Spirit Society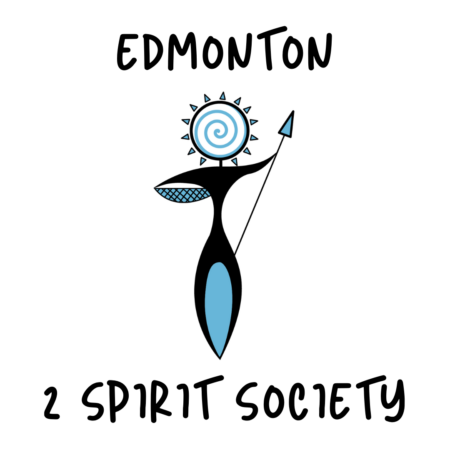 E2S - Edmonton 2 Spirit Society
#106 6770 129 Ave NW
Edmonton, T5C 1V7
Phone 5873859673

Facebook
Twitter
Edmonton 2 Spirit Society (E2S)
is a non-profit organization based in the traditional lands of amiskwacîwâskahikan ᐊᒥᐢᑲᐧᒋᐋᐧᐢᑲᐦᐃᑲᐣ on Turtle Island, colonially known as Edmonton, Alberta, Canada. On April 5, 2018, the Edmonton 2 Spirit Society (E2S) was officially incorporated under the Alberta Societies Act as a non-profit organization and has since grown to be a federally incorporated charity under Canada's Not-for-profit Corporations Act. According to the oral history of local Indigenous peoples, there has existed 2Spirit (2S) People in Edmonton since its foundation in 1795 and certainly long before. 2Spirit peoples have been a part of the Nehiyaw (Cree) community for generations before colonization, and it stands to reason that 2Spirit people would have the same continuity as other Indigenous people in the area. However, it wasn't until the 21st century that 2Spirit-oriented groups were founded in Edmonton . The main focus for E2S is to:
Provide social, health, and/or cultural programs and services primarily for our 2Spirit, IndigiQueer and/or Indigenous LGBTQIA+ communities
Foster networking, knowledge exchange, training and mentoring between 2Spirit, IndigiQueer and/or LGBTQIA+ community members and leadership
Increase access to public services for Indigenous trans and non-binary people, gender non-conforming and gender diverse individuals
Provide a community gathering space and resources for 2Spirit, IndigiQueer and/or Indigenous LGBTQIA+ community members
Organize and promote 2Spirit, IndigiQueer and/or Indigenous LGBTQIA+ community celebrations
Create gender affirming spaces within ceremonial settings
E2S provides services and supports to all 2Spirit, IndigiQueer and/or Indigenous LGBTQIA+ community regardless of any other intersecting identity or circumstance.
Mission Statement
To re-establish and enhance our traditional roles and responsibilities as Two-Spirit people in Indigenous communities while creating supportive environments within all societies for contemporary Two-Spirit peoples.
'Two-Spirit Knowing' series on YouTube